DVDs of our standards
ETSI standards can be downloaded free of charge via the standards search on our website.
Nevertheless, our collection of standards on DVDs is a valuable resource for telecommunications academics, libraries and others requiring multiple standards.
There are two ways to acquire multiple standards on DVD:
buy DVD libraries of all the standards we have ever produced
subscribe to quarterly updates of all our recently published standards on DVD. This subscription includes access to the On-line Update service (please note that this service will be discontinued by the end of 2016)
If you want to pay by credit card, please consult our price list and place your order online via the Webstore (not for GSM archives & history of GSM standards). Check for other ways to order and pay for our DVDs.
DVDs of all our standards
Our standards are divided into 'libraries' covering specific periods of time, with one library per DVD. The standards in each library are classified in different ways such as by keywords or type of standard.
Library A
Up to and including December 2002

Library D




January 2010 - December 2011

Library B
January 2003 - December 2006
Library E
January 2012 - October 2013

Library C


January 2007 - December 2009
Library F
November 2013 - October 2015



Security for ICT
Historical documents for mobile communications
Several collections of historical documents charting the development of mobile communications standards, including a DVD of all GSM™ specifications, are available exclusively for ETSI members.
A Technical History of GSM Standards
The complete set of 9,500 GSM™ specifications plus 30,000 meeting documents and reports:
CEPT GSM meetings: 1982 to 1991 (about 10,000 documents)
ETSI SMG meetings: 1992 to 2000 (about 60,000 documents)
Draft and published versions of GSM specifications (about 8,000 documents)
GSM-SMG Archive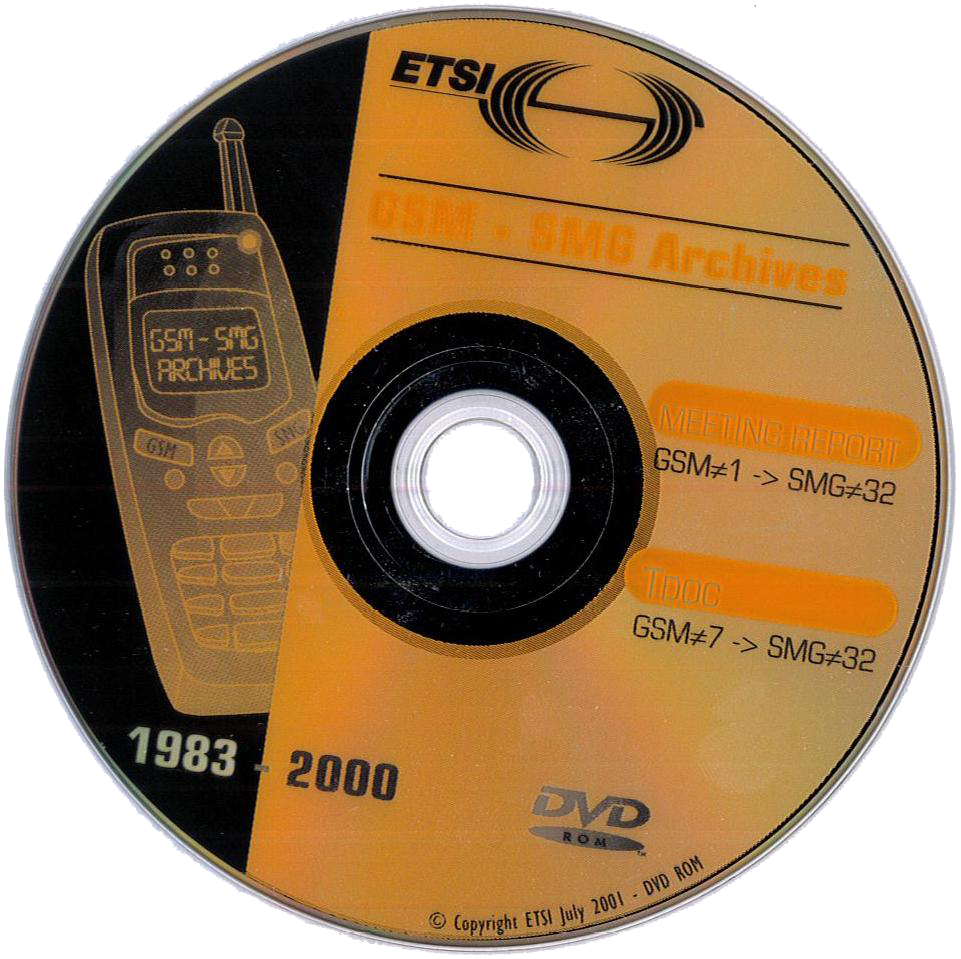 A comprehensive record of the design of GSM:
Meeting reports of every GSM/SMG plenary meeting 1983-2000 (meetings 1-32)
Temporary Documents from meetings 6-32
SIMEG-SMG9 Archives 1988-2000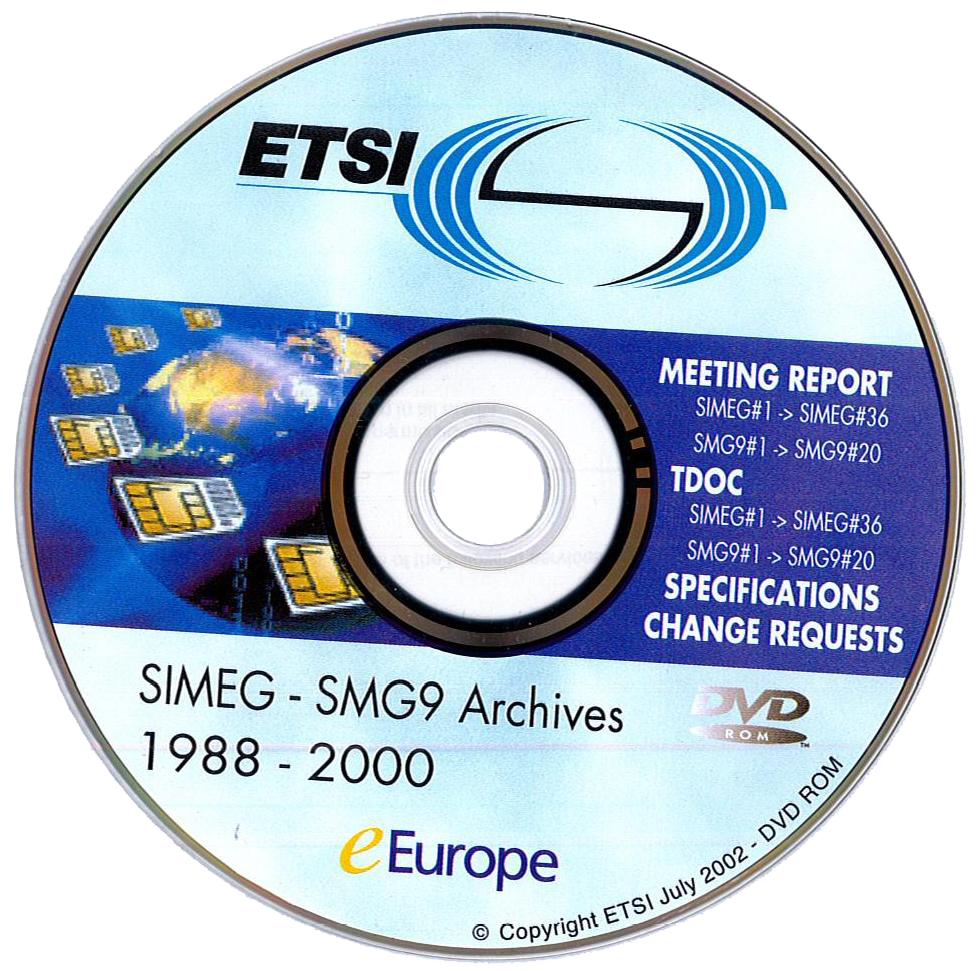 Meeting Reports and Temporary Documents (SIMEG meetings 1-36, SMG9 meetings 1-20)
Specification Change Requests