Working with us...
ETSI has a multi-national staff (124) comprising high level experts and engineers from 19 different nationalities.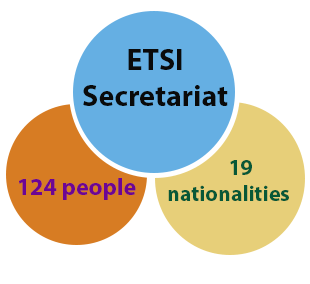 Such a multi-national team is a real asset in supporting our 900+ member organizations around the globe to develop ICT standards for worldwide use.
The diverse culture and background of our staff also offers best practice exchange between teams and facilitates communication towards our members and partners coming from 64 countries.
Diversity is also closely linked to the specificity of our jobs within the ETSI Secretariat; here are some good examples:
Technical Officers, acting as permanent representatives, support each assigned standardization activity, by supervising the operation, ensuring that deliverables are fit for purpose, and decisions/actions properly recorded, and providing advice where needed in line with ETSI Directives and Rules of Procedure.
Web Communication Professionals manage and develop the ETSI website from a promotion and communication perspective as ETSI's major communication platform with its members and the general public.
Event Professionals assume the responsibility for the A-Z organization and coordination of events and/or participation in events, in close cooperation with external and internal stakeholders.
Membership Care Administrators provide a high-quality membership service by addressing Members' enquiries in a timely, helpful and competent manner.
Standards Production Support Administrators are responsible for ensuring the quality and final publication of ETSI deliverables in compliance with ETSI Drafting Rules by providing support to Rapporteurs/Experts, Technical Groups Chairs, Technical Officers, National Standards Organizations, Members and the European Commission.
The ETSI Secretariat offers premises where accessibility for all is ensured as well as ergonomic workspaces to staff and meeting delegates.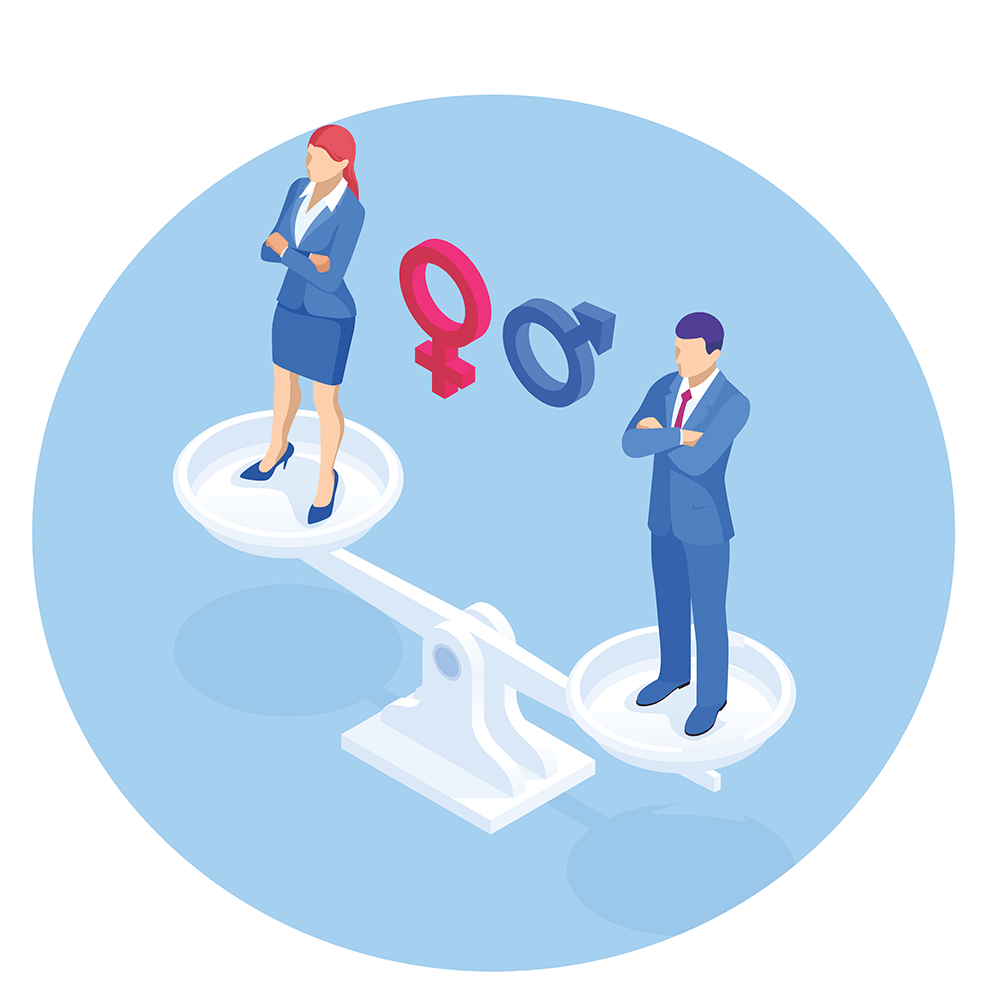 ETSI staff presents a perfect gender-balanced quota: 50/50 women/men equality. ETSI has obtained for 2022 a score of 78 points on the equality index (Indicator 1: 21, Indicator 2: 35, Indicator 3: N/A, and Indicator 4: 10). ETSI has set progress targets for Indicator 1.
ETSI is always committed to welcoming diversity and promoting non-discrimination both through its recruitments and in the daily management of all its employees. In this context, ETSI reaffirms its commitment to offer the same opportunities, with equal capacities and skills, to all people, regardless of their origin, belief, opinion, age, disability, gender as described in the available 2022 detailed action plan.
As unique as we are individually, we share a mutual passion for technology and innovation within the ICT community.
Working in ETSI means being able to apply your talent in a variety of fields in a highly technical and international environment. We seek passionate, dedicated and motivated people to take journey, together with our team.
Joining ETSI means collaborating with multi-national teams, animated by the spirit of excellence and quality. Stay tuned for job opportunities.
Social activities
No Finish Line, Nice, a charity run/walk event - 28 April 2022

The ETSI team composed of 42 participants walking or running in Nice on the promenade giving our support to associations caring for sick or disadvantaged children.

We had a great time all together and it was for a good cause!

Thank you to the organizers and the photographer!