extra_toc
Introduction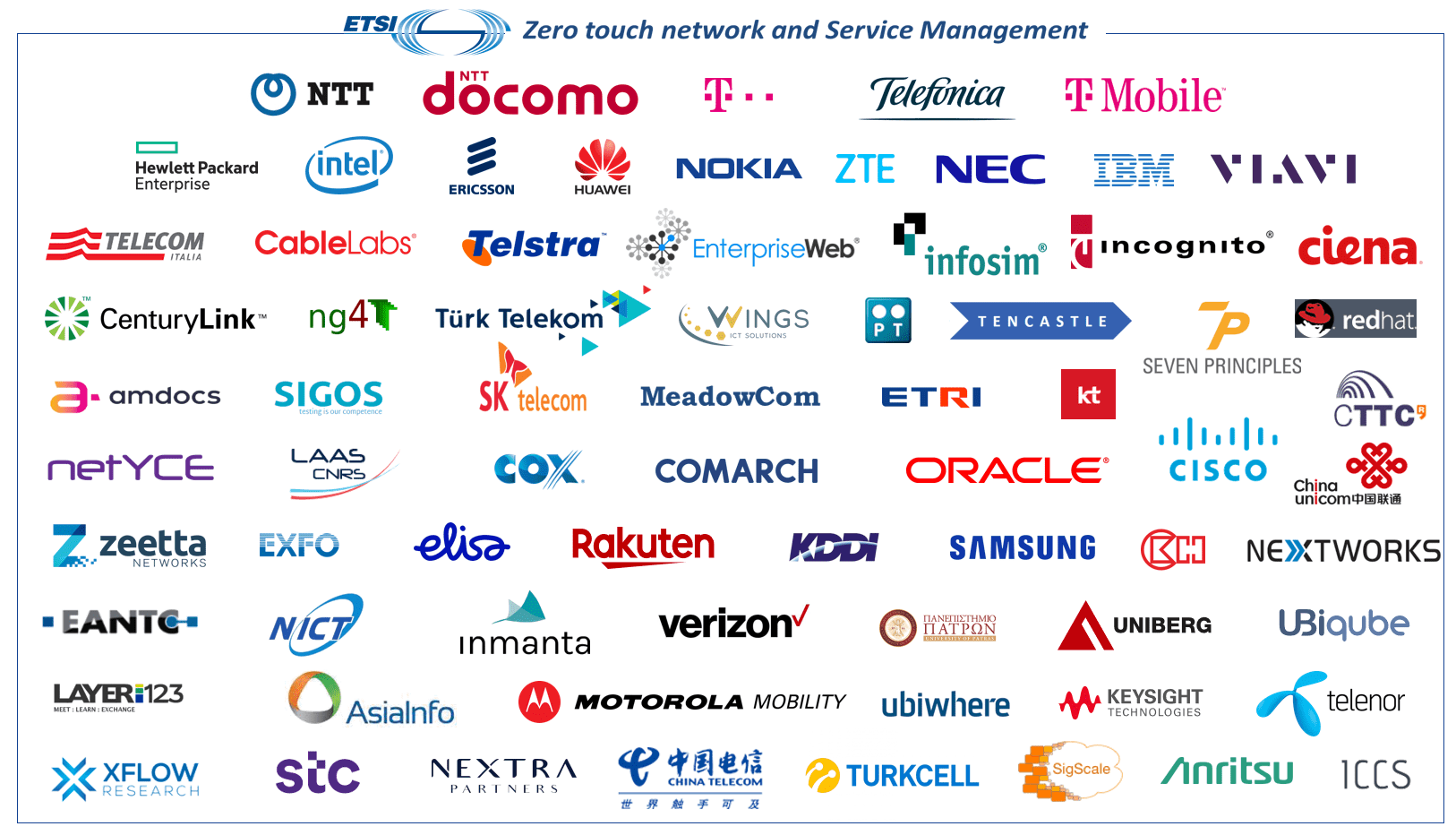 The pivotal deployment of 5G and network slicing has triggered the need for a radical change in the way networks and services are managed and orchestrated. In particular there is a need to handle:
the increase in the overall complexity resulting from the transformation of networks into programmable, software-driven, service-based and holistically managed architectures, and
the unprecedented operational agility required to support new business opportunities enabled by technology breakthroughs, such as Network Slicing.
These new deployments come with an extreme range of requirements, including massive seemingly infinite capacity, imperceptible latency, ultra-high reliability, personalized services with dramatic improvements in customer-experience, global web-scale reach, and support for massive machine-to-machine communication.
Full end-to-end automation of network and service management has become an urgent necessity for delivering services with agility and speed and ensuring the economic sustainability of the very diverse set of services offered by Digital Service Providers. The ultimate automation target is to enable largely autonomous networks which will be driven by high-level policies and rules; these networks will be capable of self-configuration, self-monitoring, self-healing and self-optimization without further human intervention. All this requires a new horizontal and vertical end-to-end architecture framework designed for closed-loop automation and optimized for data-driven machine learning and artificial intelligence algorithms.
The ETSI ZSM (Zero-touch network and Service Management) group was formed in December 2017 with the goal to accelerate the definition of the required end-to-end architecture and solutions.
Our Roles & Activities
A major milestone was reached during the summer of 2019 with the publication of ZSM Requirements (GS ZSM 001), ZSM Reference Architecture (GS ZSM 002) and ZSM Terminology GS ZSM 007). In GS ZSM 001, the ZSM group examined many business-oriented scenarios and the related automation challenges faced by operators and vertical industries. Subsequently, the team specified the architectural, functional and operational requirements for end-to-end network and service automation. The ZSM architectural framework specified in GS ZSM 002 was designed to satisfy these requirements. The resulting cutting-edge architecture is modular, flexible, scalable, extensible and service-based. The specified architecture supports open interfaces as well as model-driven service and resource abstraction. The ZSM management functions with their respective management service capabilities support advanced, data-driven automation based on closed-loop and integration of AI/ML techniques.
In addition, the ISG ZSM group has just published the ZSM landscape report (GR ZSM 004) that surveys activities relating to ZSM that are taking place in other organizations. This work helps the ISG ZSM to identify and analyse the existing specifications and solutions (both ETSI and external ones) and to consider whether they can be leveraged in ways that will avoid duplication and maximize synergies.
The ISG ZSM has also published a report on means for automation (GR ZSM 005), which describes different, existing and proven mechanisms or approaches aimed at achieving automation and zero-touch network management while analysing their implications on the design and specification of the ZSM framework architecture and their utilization as a basis for future ZSM compliant solutions. A comprehensive review of areas with the highest impact for automation was developed, highlighting the vital role of several key means, such as intent-based modelling and orchestration, network governance, transfer-learning to help utilizing knowledge acquired for one task to solve the related ones, coordination among closed-control loops, etc.
The ISG ZSM is currently working on the specification of solutions and management interfaces for the orchestration and automation of the emerging end-to-end network slicing technology (GS ZSM 003) as well as of the end-to-end, cross-domain service orchestration and automation (GS ZSM 008). In addition, the ISG works on generic enablers (GS ZSM 009-1) and solutions (GS ZSM 009-2) for closed-loop as well as on advanced topics for next generation closed-loop operations (GR ZSM 009-3).
The ISG ZSM studies security aspects (GR ZSM 010) related to the ZSM framework and solutions to identify potential security threats and mitigation options that should be considered by the ZSM specifications to ensure that the automated processes are secured and deliver the intended business outcomes. Security is essential in the establishment of confidence in the automation process.
The ISG ZSM group works to strengthen the collaboration the relevant standardization bodies, open-source projects and fora in order to promote the adoption of and alignment with the ZSM architecture and solutions to ensure automated end-to-end network and service management can be achieved.
The relevant standardization bodies, open-source projects and fora in order to promote the adoption of and alignment with the ZSM architecture and solutions to ensure automated end-to-end network and service management can be achieved.
We have just embarked on an exciting journey towards the automation transformation that will help operators meet user expectations for service agility and create new business opportunities. End-to-end automation is a "big deal" and represents the industry's coming years journey. The use of AI/ML will evolve incrementally. Findings from real deployments and operational experience need to be fed into the specification work.
The ISG ZSM encourages the creation of Proof of Concepts (PoCs) to demonstrate the viability of ZSM implementations. The results and lessons learned from the ZSM PoCs will be channelled to the ISG ZSM specification work. In its specification work, the ISG will take into consideration also feedback and findings from real deployments and operational experience.
Upcoming meetings
ZSM#14: 18-22 January 2021, Bonn, Germany
Specifications
A list of related standards in the public domain is accessible via the ZSM committee page.
Blog
ZSM Blog

Subscribe to blog
The direct link to this Blog is https://www.etsi.org/newsroom/blogs/blog-zsm