NG112 Emergency Communications Plugtests #3
ETSI, in cooperation with the European Emergency Number Association (EENA), is organizing the third emergency communications interoperability Plugtests™ event to be held in Europe with the support of ETSI SC EMTEL. This event will be located in the ETSI premises in Sophia-Antipolis from 28 January to 1 February 2019.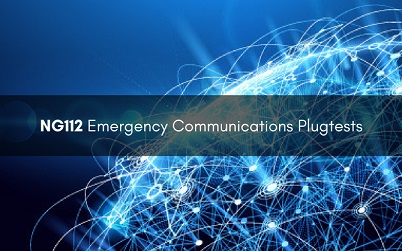 The concept of "Next Generation 112" (NG112) has been identified as a potential answer to the increasing requirements and demands of content-rich emergency calling.
This third NG112 Emergency Communications Plugtests™ event will see a testing campaign based on the use cases developed by ETSI and EENA and is a unique chance for vendors of emergency communication equipment to test their product against different implementations and scenarios.
This event is open for IP-based Emergency Services equipment vendors, Test tool vendors and PEMEA stakeholders. Furthermore any Government Body, Policy Maker or Local Authority is invited to attend as Observer.
The format of the event will be lab tests conducted in the premises of ETSI.
The scope of the event includes:
Components of the 112 communication chain such as:

location & location based call routing

audio, video, real-time text

policy based routing

LTD functional elements

recording and logging
PEMEA:

Interfaces of the PEMEA architecture

Interactions PEMEA – NG112
Conformance Testing:

ETSI will provide a test system to test the conformance of NG112 implementations
The event is covered by a Non-Disclosure Agreement which sets out the terms of a fair and non-discriminatory participation, i.e. vendors are free to publish their attendance to the event, and interoperability results shall be treated as confidential information.
The benefits for a vendor in participating include a chance to test early implementations in a neutral environment, to validate their understanding of next generation emergency calling requirements as well as a to communicate about and promote the technology.
An event not to be missed, if you want to be sure your products and implementations are fit for the next generation emergency calling requirements.
Registration closed on 8 November 2018.
This activity is supported by the European Commission.