SDL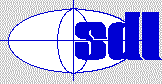 Specification and Description Language (SDL) is a standardized language used for the description of architecture, behaviour, data and static interface. SDL is based on experience within the telecommunications industry in describing systems as communicating state machines. It is developed and maintained by ITU-T as ITU Recommendation Z.100.
Due to its suitability for real-time, stimulus-response systems, SDL is used extensively within the telecommunications industry by both standards makers and manufacturers. SDL has also gained popularity as a real-time design language outside the communications industry.
SDL has evolved from an informal drawing technique to a full-blown visual and precise language, equally applicable to specification tasks and design activities. SDL is intuitive and helps in visualizing relationships, thanks to its simple conceptual basis (communicating extended finite state machines), and its graphical representation. The graphical abstractions that originally led to its popularity when used informally are semantically well-defined and tools exist to allow complete code generation directly from SDL descriptions.
Later additions to the language include the following enhancements:
strengthened object modelling

better support for programming directly in SDL

revised data model

harmonization of the structuring features (blocks and processes) into an agent concept

addition of interface and state-chart concepts.
SDL specification use
To specify the properties of complex systems, several classes of constructs are needed in order to represent:
the system architecture

the communications within the system and with the environment

the behaviour of each of the parts

internal information affected by and affecting the behaviour of the system.
Levels of SDL use
SDL can be applied at various levels: from simple diagrams that illustrate the prose description of a protocol, to models that can simulate behaviour at normative interfaces.
Each level of SDL use can bring clarity to a specification. However, the full power of the language, in terms of precise, unambiguous description of the intended behaviour, can be exploited only with models that respect all language rules. For such models the static analysis tools can reveal syntax and semantic errors, while simulation and validation tools may reveal dynamically erroneous behaviour.
ETSI Guidance on the use of SDL
EG 202 106 published by ETSI technical committee Methods for Testing and Specification (MTS), gives advice on using SDL in ETSI deliverables. The main issue dealt with in this guide is achieving precise specifications while maintaining readability.
For those who wish to use the wider range of SDL capabilities, EG 201 383 provides guidance on its general use in telecommunications standards.
Presentations and examples on the application of SDL to Intelligent Networks, Broadband-ISDN, Hiperlan/2 and GSM can be downloaded from the ETSI Protocol and Testing download area on the Portal.
The following is a list of the latest published ETSI standards on SDL.
A full list of related standards in the public domain is accessible via the ETSI standards search. Via this interface you can also subscribe for alerts on updates of ETSI standards.
For work in progress see the ETSI Work Programme on the Portal.
| Standard No. | Standard title. |
| --- | --- |
| EG 202 106 | Methods for Testing and Specification (MTS); Guidelines for the use of formal SDL as a descriptive tool |
| EG 202 106 | Methods for Testing and Specification (MTS); Guidelines for the use of formal SDL as a descriptive tool |
| EG 201 015 | Methods for Testing and Specification (MTS); Specification of protocols and services; Validation methodology for standards using Specification and Description Language (SDL); Handbook |
| TR 101 680 | Methods for Testing and Specification (MTS); A harmonized integration of ASN.1, TTCN and SDL |
| EG 201 383 | Methods for Testing and Specification (MTS); Use of SDL in ETSI deliverables; Guidelines for facilitating validation and the development of conformance tests |
| TR 101 114 | Methods for Testing and Specification (MTS); Analysis of the use of ASN.1 94 with TTCN and SDL in ETSI deliverables |
| TR 101 081 | Methods for Testing and Specification (MTS); Strategy for the use of formal SDL for descriptive purposes in ETSI products |
| EG 201 015 | Methods for Testing and Specification (MTS); Specification of protocols and services; Validation methodology for standards using SDL; Handbook |
| TR 101 023-1 | Methods for Testing and Specification (MTS); Portability of SDL specifications |
| TR 101 023-2 | Methods for Testing and Specification (MTS); Application of object-oriented SDL features in B-ISDN specifications |
| TCRTR 050 | Methods for Testing and Specification (MTS); Specification of protocols and services; Handbook for SDL, ASN.1 and MSC development [ETR 298 (1996)] |
| ETR 298 | Methods for Testing and Specification (MTS); Specification of protocols and services; Handbook for SDL, ASN.1 and MSC development |
| ETR 184 | Methods for Testing and Specification (MTS); Overview of validation techniques for European Telecommunication Standards (ETSs) containing SDL |
| ETR 071 | Methods for Testing and Specification (MTS); Semantic relationship between SDL and TTCN; A common semantics representation |