Public Safety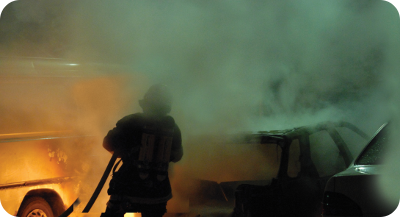 Communication systems and services for public safety
Mission-critical communications to rely on at all times
Facilitating emergency communications for authorities, public safety users and citizens
Communication is a key factor in an emergency situation, whether small incidents such as a man overboard or major natural disasters.
ETSI and 3GPP (a collaborative project between standards organizations worldwide, including ETSI, that develops specifications for advanced mobile communication technologies) work on a comprehensive set of standards and interoperability tools to enable communications in the case of emergency situations.
The activities of ETSI and 3GPP cover the scenarios to be considered for communication from authorities to citizens (and reciprocally), between authorities and amongst citizens. Emergency communications cover all communication systems and services including all media possibilities such as voice and non-voice, data, location etc.
The standardization work is based on use cases that are defined by Public Safety users (including fire and rescue services, ambulances, police and Public Safety Answering Points (PSAP)), industry, operators and regulators from all over the world.
ETSI groups in the Public Safety cluster:
EMTEL (Emergency Communications)
ERM (EMC and Radio spectrum Matters) Task Group 26 (Maritime and radio amateur activities)
ERM (EMC and Radio spectrum Matters) Task Group DMR (Digital Mobile Radio)
MSG (Mobile Standards Group)
NFV (Network Functions Virtualisation)
NTECH (Network technologies)
SES (Satellite Earth Stations & Systems) SatEC Working Group (Satellite Emergency Communications)
TCCE (TETRA and Critical Communications Evolution)
EMTEL is an ETSI Special Committee that identifies the European operational and technical requirements of those involved in the provision of emergency communications.
In addition, the cluster includes the work of 3GPP in areas such as priority use of the public network, public warning systems, and the use of Long Term Evolution (LTE) and 5G mobile systems for critical communications.
Groups in the Public Safety cluster also co-operate with various fora, consortia and organizations including the European Emergency Number Association (EENA), the PSC Europe Forum, IETF-ECRIT, ITU-T, COCOM EGEA (European Commission Expert Group on Emergency), OASIS (Organization for the Advancement of Structured Information Standards), TCCA (TETRA and Critical Communications Association), GSMA (GSM Association), and the DMR Association.
Terrestrial Trunked Radio (TETRA) and Critical Communications
TETRA Terrestrial Trunked Radio (TETRA) is the leading technology choice for critical communications users, with a projected 5 million terminals in use by 2020. The TETRA standard serves a variety of professional markets – public safety, transport, industry and commercial users – which rely on TETRA's high-performance group and individual voice communications services and its wide range of data services, with one radio terminal able to provide many services.
Although use of TETRA for public safety applications, the military and utilities continues to grow, most of the work of our TETRA and Critical Communications Evolution committee (TC TCCE) is driven by the requirements of Public Protection and Disaster Relief (PPDR) and other mission-critical services.
The 'Future Vision' for TETRA is an evolution towards a fully integrated and seamless Information and Communications Technologies solution, providing narrowband/wideband/broadband wireless communications for mission-critical and business-critical Professional Mobile Radio (PMR) applications. Broadband will be a crucial factor in this, as it can supply the high data speeds required for various key applications including, for example, streaming video from the scene of an incident.
In the medium term, most users see a hybrid of TETRA and broadband networks as the way forward for critical communications, so we are also looking at methods of integrating TETRA into broadband solutions, and enabling migration from TETRA to (future) broadband. To minimize the work required and to optimize the standardization process, the plan is to enhance existing standards for technologies, such as LTETM and 5G, by the development of interfaces and applications, to make them suitable for mission-critical applications.
Emergency calling and Alerting
Our Emergency Telecommunications committee (SC EMTEL) focuses on networks dedicated to emergency services, emergency applications and alerting libraries. This includes the standards necessary for implementing the Pan-European Mobile Emergency Application (PEMEA). This will solve the problem of emergency calling applications constrained to boundaries of the Public Safety Answering Point (PSAP) with which they are integrated, making it possible for data to arrive at the most appropriate PSAP, wherever the call is made.
Other work includes IP caller localization in private networks and next generation emergency calling, exploring new ways to contact the emergency services via, for example, social media, texting or sending video clips.
Our Network Technologies committee (TC NTECH) is completing the specifications required for emergency caller location determination, in support of European Commission (EC) Mandate M/493. This service is intended to cover a situation where different service providers and network operators need to co-operate to determine the location of an emergency caller.
Satellite Emergency Communication
The Satellite Emergency Communication Working Group (SES SatEC) of ETSI's Satellite Earth Stations & Systems Technical Committee (TC SES) performs standardization in the area of satellite emergency communication, in particular involving broadband services. The group is working with scenarios dealing with the set-up of a temporary emergency communication cell based on WiFi, VHF/UHF, WIMAX, GSM or TETRA which is then linked/backhauled to the permanent infrastructure by means of a bi-directional satellite link.
Other Public Safety Activities
In the Third Generation Partnership Project (3GPPTM) we are helping to develop the use of LTE for mission-critical communications, making LTE technology attractive to an ever-widening user community.