Home & Office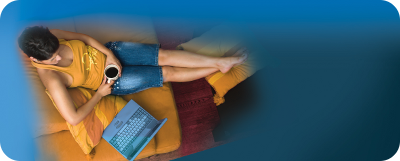 Connecting devices for home, SOHO and SME Environments
Safer, better connected and manageable home and office environments
The variety of devices that need to be interconnected is growing rapidly and most require broadband. The new services being developed are creating a 'Connected Home' and a 'Connected Office'.
In the vision of a Connected Home, everything is connected: Smart homes use information appliances and a home-based network to connect household appliances and smart objects (such as utility meters, temperature, gas, humidity sensors and smoke detectors) to each other and externally.
The same applies to the enterprise sector, where the availability of a broadband connection is essential to achieve the business benefits that a Connected Office may bring.
Our standardization for home and office focuses on three aspects:
home and office wireless
home and office interconnection
home and office requirements, including Quality of Service (QoS) and security
These aspects of Home & Office standardization can be found in our work on wireless broadband connectivity and access, cordless telephony and telecommunication, power line communication, short range and machine to machine communication, fixed line access and home gateways.
ETSI groups in the Home & Office cluster:
ATTM (Access, Terminals, Transmission and Multiplexing)
BRAN (Broadband Radio Access Network)
CABLE (Integrated broadband cable telecommunication networks)
DECT (Digital Enhanced Cordless Telecommunications)
ERM (EMC and Radio spectrum Matters) [Task Groups: TG11 and TG28]
SmartM2M (Machine-to-Machine)
STQ (Speech and multimedia Transmission Quality)
USER Group
Other contributors include 3GPP, the Third Generation Partnership Project and oneM2M, the global initiative for machine to machine communications and the Internet of Things.
Cordless voice and broadband communication
Our Digital Enhanced Cordless Telecommunications (DECT™) specification is the leading standard around the world for digital cordless telecommunications with over 1 billion devices installed worldwide in over 110 countries and more than 100 million new devices sold every year. DECT products now account for more than 90% of the world cordless market.
At the same time, it has been enhanced to create Ultra Low Energy DECT (DECT ULE), the networking technology for residential and building applications that is primarily driven by a low power requirement for battery-operated devices for Machine-to-Machine communications.
Home and office interconnection
Our Access, Terminals, Transmission and Multiplexing committee (TC ATTM) develops specifications for optical fibre systems to support the global deployment of fibre on customer premises and to enable the development of equipment required by building and in-home services. It also focuses on energy efficiency of equipment, having developed a set of specifications in this field.
The cable industry is a global market and ETSI's cable standards, developed in our Cable committee (TC Cable) are developed to align to the extent possible with standards either already developed or under development in other regions.
ETSI's SmartM2M Technical Committee is developing standards to support 'Smart Appliances' which involve energy consuming devices that utilize network communications capabilities and that can be directly or indirectly controlled by the human user. We are addressing the need for all the connected appliances in the IoT to be able to communicate among themselves and with service platforms, allowing the interoperability of applications and 'plug and play' connectivity. The work is focused on SAREF, our smart appliances reference ontology that runs with oneM2M-compliant communication platforms. SAREF is designed to enable connected devices to exchange information with any energy management system.