Better Living with ICT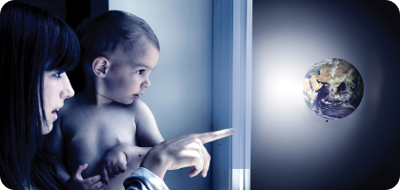 Technologies for a Better Life
Digital living for the benefit of society and individuals
While technological progress has improved the way we communicate for both social and business purposes and opened up exciting new opportunities, we are careful to minimize any adverse social consequences. Part of our work involves making products and services simpler to use, safer and more efficient.
We are also committed to identifying energy efficiency solutions that mitigate the impact on climate change of the growing use of Information and Communications Technologies (ICT).
We are working to define the best environmental practices for telecommunication equipment and infrastructures in different situations. Many of the standards and specifications produced by our Environmental Engineering committee (TC EE) are aimed at improving the energy efficiency and the environmental impact of ICT equipment. We are also contributing to a number of global initiatives launched with these aims.
ETSI has also been defining the complete life cycle for ICT goods, networks and services, from its development to the end of its life. This definition is useful in making assessments of the environmental aspects of a product in the various phases of its life cycle. Operational needs are also being addressed; these include power optimization for broadband equipment, energy control and monitoring, alternative energy for telecommunication installations, etc.
Although our environmental activities are concentrated in a number of specific committees, our environmental policy affects all aspects of our work. For example, before work is started on any new standard or specification at ETSI, environmental aspects must be considered and documented by the technical committee concerned.
ETSI also addresses the user experience in a variety of ways. ETSI defines 'Quality of Service', i.e. the characteristics of the telecommunications service that reflect its ability to satisfy stated and implied needs of the user of the service, as well as 'Quality of Experience', i.e. the overall acceptability of an application or service, as perceived subjectively by the end-user.
Our Human Factors committee has a long and internationally respected record of championing eInclusion and Design for All, ensuring that developments in technology are accessible to all in our society, including the elderly, the young and those with disabilities. This approach helps give everyone the same access to goods and services.
In addition, by widening access, European industry expands its market and thus improves its competitive position globally.
ETSI's work in Human Factors deals with issues relating to ease of use of ICT products and services, and accessibility for all users. In order to provide the necessary guidance to designers and developers, ETSI has identified particular user needs related to special domains like public Internet terminals and needs related to eHealth; novel emerging user interface technologies; individual requirements related to factors such as age, language or disability and personalization.
ETSI groups in the Better Living with ICT cluster:
ATTM (Access, Terminals, Transmission and Multiplexing)
EE (Environmental Engineering)
HF (Human Factors)
NTECH (Network Technologies)
OEU (Operational energy Efficiency for Users)
Safety
STQ (Speech and multimedia Transmission Quality)
User Group
Groups in this cluster co-operate with various fora, consortia and organizations, including:
Energy efficiency for ICT
Our Environmental Engineering committee (TC EE) is working to define the best environmental practices for telecommunication equipment and infrastructures in different situations. These include environmental conditions (climatic, thermal, active substances, acoustic etc.) and eco-environmental issues, including energy efficiency, environmental impact analysis and alternative energy sources. A significant part of our work on energy efficiency supports European Commission (EC) policies, regulation or legislation.
Our Access, Terminals, Transmission and Multiplexing committee (TC ATTM) focuses on the energy efficiency of broadband transmission, increasing energy efficiency in operational networks, devices and sites, and improving the management of ICT waste. TC ATTM and our Industry Specification Group on Operational Energy Efficiency for Users (ISG OEU) are also developing KPIs for M/462 to support the deployment of eco-efficient networks and sites and to monitor the energy management of deployed broadband.

Access for all
ETSI's Human Factors committee (TC HF) has always championed the importance of the user experience in ensuring that developments in technology are usable and accessible to all people in society, including the elderly, the young and those with disabilities.
A 'Design for All' approach helps ensure that everyone has the same access to devices, systems and services. ETSI has taken steps to systematically identify and treat accessibility aspects related to any new standard or specification under development.
The study of human factors can help ensure that products, systems and processes are designed to take proper account of the interaction between them and the people who use them. Much research and development in human factors today is aimed at finding innovative approaches to extend digital inclusion. Increasing the uptake and use of new technologies can improve the quality of lives and the competitive position of businesses in global markets. Both society and industry can therefore profit from a greater focus on end-user aspects and the user's experience of ICT.
Media quality and the user experience
Our Speech and Multimedia Transmission Quality committee (TC STQ) continues to work on terminals and network configurations using super-wideband and fullband for conversational services for teleconferences and audiovisual applications. With the standardization of the new Enhanced Voice Services (EVS) codec by the Third Generation Partnership Project (3GPPTM), mobile terminals are entering the market which employ new designs and signal processing adapted to new use cases.
Our User Group works with our other committees to ensure the needs of users are considered.