ETSI Technology Clusters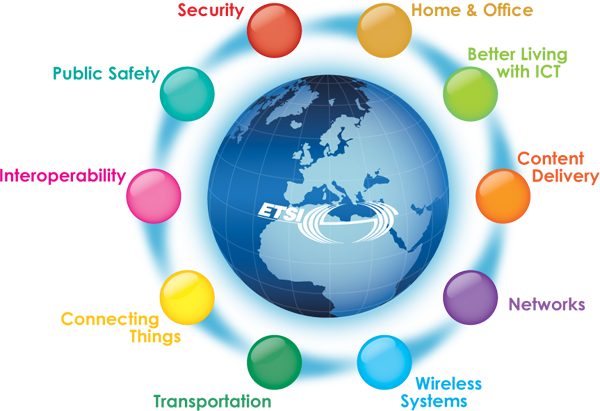 Select your Cluster!
ETSI clusters provide a simple, easy to grasp overview of our activities in ICT standardization.
Each cluster represents a major component of a global ICT architecture and covers the work of a number of Technical Committees (TCs) and Working Groups (WGs) that share a common technological scope and vision. The work of a single Technical Committee may be represented in several clusters.
Clusters facilitate access to ETSI's diverse work enabling you to easily identify your area of interest based on business relevance or application domain rather than purely on specific technical work areas.