ETSI NFV Release 4 empowers orchestration and cloud enabled deployments
Offers increased support for automation
Sophia Antipolis, 8 October 2019
The ETSI Industry Specification Group (ISG) for Network Functions Virtualisation (NFV) has started working on its next specification release, known as Release 4. While NFV-based deployments are expanding worldwide and show the benefits of network function virtualization, new technologies are expected to be leveraged and features are being added in support of 5G and novel fixed access network deployments that are emerging in many countries. The release 4 work programme will provide the right setting to further enhance the NFV framework by considering recent technological advances, as well as ways to simplify its usage, that are aligned with the current trends in the industry towards network transformation.
Release 4 addresses several new issues in the following technical areas: the evolution of the NFV framework to support the most recent cloud, software, and virtualization techniques; novel management architectural styles and operationalization aspects, leveraging virtualization characteristics to simplify deployments; and increased support for automation.
More specifically, at its twenty-seventh plenary meeting, the ETSI ISG NFV approved, among others, new Release 4 work items to conduct a set of studies about service-based architecture design for NFV, VNF generic operations, administration and management (OAM) functions, as well as enablers for autonomous management in NFV management and orchestration (NFV-MANO). Normative work in Release 4 to enhance the support in the NFV framework for container-based deployment of VNFs was also started, addressing service interfaces for OS container management and orchestration, as well as the requirements for the management and orchestration of container cluster nodes. A better setting for the applicability to NFV of current network cloudification trends, as well as new tools to make network deployments and their operation more automatic and simpler, yet flexible, are among the expected outcomes from the new work that was launched.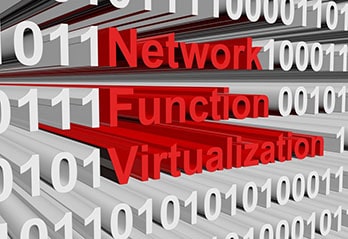 "The technical topics comprising the Release 4 scope exemplify well how the NFV framework is continuously being enhanced to consider existing and new technology trends and provide the demanded support by network operators and network function providers for deploying current and future network generations", says Joan Triay, ETSI ISG NFV Technical Manager.
While the ETSI ISG NFV is transitioning into the new release, the group will also continue the maintenance of Release 2 specifications, dealing with implementable protocol and data models, as well as their counterpart testing specifications to the end of 2019 and into 2020. This will ensure that bug fixes based on industry feedback are addressed, and that interoperability activities are continuously fostered. At the same time, protocols and data models for supporting Release 3 features are also under development. The Release 3 feature set has been frozen, after the ETSI ISG NFV delivered the specifications of the corresponding enhancements to the architecture, interface and information models in the summer of 2019.
About ETSI
ETSI provides members with an open and inclusive environment to support the development, ratification and testing of globally applicable standards for ICT systems and services across all sectors of industry and society. We are a not-for-profit body with more than 850 member organizations worldwide, drawn from 65 countries and five continents. Members comprise a diversified pool of large and small private companies, research entities, academia, government and public organizations. ETSI is officially recognized by the EU as a European Standards Organization (ESO). For more information please visit us at https://www.etsi.org/

Contact
Claire Boyer
Mob: +33 (0)6 87 60 84 40