Sophia Antipolis, 29 September 2014
The largest standardization body for Machine-to-Machine (M2M) communications is set to host a showcase event to demonstrate the newest release of specifications that enable large-scale implementation of the Internet of Things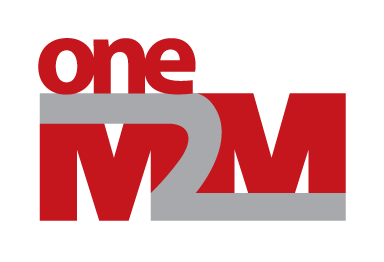 oneM2M, the global standards initiative for M2M and the Internet of Things (IoT), today announced that it will host its first showcase event on Tuesday 9 December 2014, at ETSI, Sophia Antipolis, France. This will be the first time the industry will be able to see the oneM2M specifications in action and understand their capabilities via live demonstrations from industry leaders. The event will take place immediately prior to the ETSI M2M Workshop.
In August, oneM2M delivered its first Candidate Release specifications - a set of standards for M2M communications enabling large‐scale implementation of the Internet of Things. Visitors to the event will be able to see live demonstrations, each focusing on the real-life capabilities of the oneM2M specifications. They will also hear presentations from companies and industry forums which will help the understanding of the current state of the market and the deployment issues the industry is facing and which oneM2M aims to resolve.
Mr. Fran O'Brien, Steering Committee Chair for oneM2M, commented: "The M2M market is undergoing rapid development and growth and as such requires a set of specifications that are going to work at the service layer to stitch M2M protocols and solutions together as one. Our first Candidate Release specifications are aimed at enabling such a solution and provide a common means for communications service providers to support applications and services."
With over 200 member companies contributing to its work, as well as seven leading ICT standards development organizations and five industry consortia, oneM2M has broad industry support. The Showcase event is free to attend and is aimed at all industries developing an M2M application, including industrial manufacturers and suppliers, consumer device manufacturers, component suppliers, and telecommunications service providers.
In addition, a series of informative oneM2M webinars covering both business issues and technical topics will be scheduled during October and November 2014.
About oneM2M
oneM2M is a global organization creating a scalable and interoperable standard for communications of devices and services used in M2M applications and the Internet of Things. Formed in 2012 by seven of the world's preeminent standards development organizations, oneM2M membership today consists of thought leaders from a broad range of industries, including industrial manufacturers and suppliers, consumer device manufacturers, component suppliers, and telecommunications service providers. oneM2M Partner standards development organizations are: ARIB (Japan), ATIS (U.S.), CCSA (China), ETSI (Europe), TIA (U.S.), TTA (Korea), and TTC (Japan). Additional partners contributing to the oneM2M work include: the BBF (Broadband Forum), Continua, HGI (Home Gateway Initiative), the New Generation M2M Consortium - Japan, and OMA (Open Mobile Alliance). oneM2M specifications provide a framework to support applications and services such as the smart grid, connected car, home automation, public safety, and health.
oneM2M actively encourages industry associations and forums with specific application requirements to participate in oneM2M, in order to ensure that the solutions developed support their specific needs. For more information, including how to join and participate in oneM2M, see: www.onem2m.org.
Contact:
Joanne Turner
Proactive International PR
+44 (0) 1632 812152
Joanne.turner@proactive-pr.com