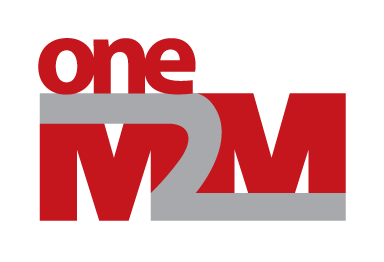 oneM2M, the Global Partnership developing standards for Machine‐to‐Machine (M2M) communications enabling large‐scale implementation of the Internet‐of‐Things (IoT), concluded its second year with election of a new Steering Committee.
The new leadership team consists of:
Steering Committee Chair: Fran O'Brien, Cisco, representing TIA (US)
Vice Chair: Li (Thomas) Li, Huawei Technologies, representing CCSA (China) re-elected
Vice Chair: Puneet Jain, Intel Corporation, representing ATIS (US)
Vice Chair: Enrico Scarrone, Telecom Italia, representing ETSI (EU)
Thanks were extended to the past Steering Committee members for their contribution to the development of oneM2M. The past members include former Steering Committee Chair Luis Jorge Romero, (ETSI), re-elected Vice Chair Thomas Li, Huawei Technologies (CCSA), and former Vice Chairs David Foote, Hitachi (ATIS) and Giuseppe Surace, Telit (TIA).
As part of oneM2M's outreach to the M2M/IoT industry, the oneM2M Partners welcomed the addition of the New Generation M2M Consortium (Japan), as a new partner, joining ARIB (Japan), ATIS (America), CCSA (China), ETSI (Europe), TIA (America), TTA (Korea), and TTC (Japan), as well as the BBF (Broadband Forum), Continua, HGI (Home Gateway Initiative), and the OMA (Open Mobile Alliance) as oneM2M partner organizations.
Industry relations were further enhanced by the participation of representatives from several key standards groups, including: the IEEE Standards Association, represented by Bruce Kraemer - President-Elect; the Telecommunications Standards Development Society, India (TSDSI), represented by Asok Chatterjee - Executive Director; and by CEN CENELEC, represented by Alberto Simeoni - CEN CENELEC Management Centre.
The 12th oneM2M Technical Plenary was held from 28 July through 01 August, 2014, at ETSI in Sophia-Antipolis, France; and the upcoming 13th oneM2M Technical Plenary will be hosted by the Alliance for Telecommunications Industry Solutions (ATIS) in Phoenix, Arizona, USA, from 22 to 26 September, 2014.
oneM2M actively encourages industry associations and forums with specific application requirements to participate in oneM2M, in order to ensure that the solutions developed support their specific needs. For more information, including how to join and participate in oneM2M, see: www.onem2m.org