Sophia Antipolis, 4 March 2014
oneM2M, the Global Partnership developing standards for Machine-to-Machine (M2M) communications enabling large-scale implementation of the Internet-of-Things (IoT), met in historic Mobile, Alabama USA the week of February 17-21, 2014, for their 9th Technical Plenary meeting.
The oneM2M Technical Plenary (TP) affirmed the scope and target for TP approval of initial oneM2M Release 1 specifications in August 2014. The approved package of specifications will then be available for publication on a regional basis by the oneM2M Partners, including: ARIB (Japan), ATIS (America), CCSA (China), ETSI (Europe), TIA (America), TTA (Korea), and TTC (Japan). Additional partners contributing to the oneM2M work include: the BBF, Continua Health Alliance, HGI, and OMA.
Specific Working Group activities at the oneM2M Technical Plenary included:
The oneM2M Architecture WG established the structure for service entities and communications capabilities providing the basis for the initial release, as well as an extensible foundation for further releases. The oneM2M architecture provides a service layer which enables services and interoperability between sensor/device networks and cloud-based applications.
The Protocols WG progressed specifications supporting communications between the oneM2M service entities, and work is underway on oneM2M-specific bindings for CoAP, HTTP, and MQTT protocol implementations.
oneM2M recognizes the importance of addressing security and privacy within widespread M2M deployments, and the Security WG is designing a flexible trust architecture to provide security services (authentication, Authorization, Confidentiality and integrity) and facilitate provisioning throughout the diversity of M2M ecosystems.
The Management, Abstraction & Semantics WG made progress on definition of management objects for both the OMA-LWM2M, OMA-DM and BBF TR-069 implementations. The semantics work continues with input from Continua and the HGI.
The Requirements WG has now started collecting additional M2M use cases, including support for more industry-specific applications, as the first step towards subsequent releases. oneM2M is actively inviting other industry associations and forums to participate within oneM2M to ensure that the solutions developed will support their specific needs.
The upcoming oneM2M 10th Technical Plenary will be hosted by Fraunhofer Institute FOKUS in Berlin, Germany on 7-11 April 2014, at the FOKUS location in Berlin's Charlottenberg district.
For more information, including how to participate in oneM2M, see: www.onem2m.org
About oneM2M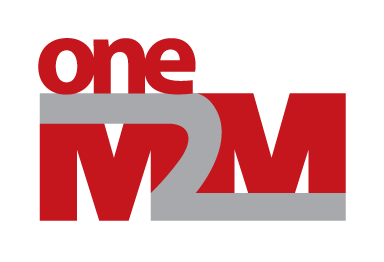 The oneM2M Partnership Project develops globally agreed-upon, access independent, end-to-end specifications for an M2M communications and management system that can be readily embedded within various hardware and software, connecting the wide range of devices in the field with M2M application servers worldwide. The project brings together eleven of the world's leading ICT Standards Development Organizations and industry consortia.
oneM2M specifications provide a common means for communications service providers to support applications and services as diverse as the smart grid, the connected car, home automation, energy management, enterprise supply chain, public safety, eHealth and telemedicine.
Sign up to news from oneM2M: www.onem2m.org/subscribe.cfm