Sophia Antipolis, 19 April 2018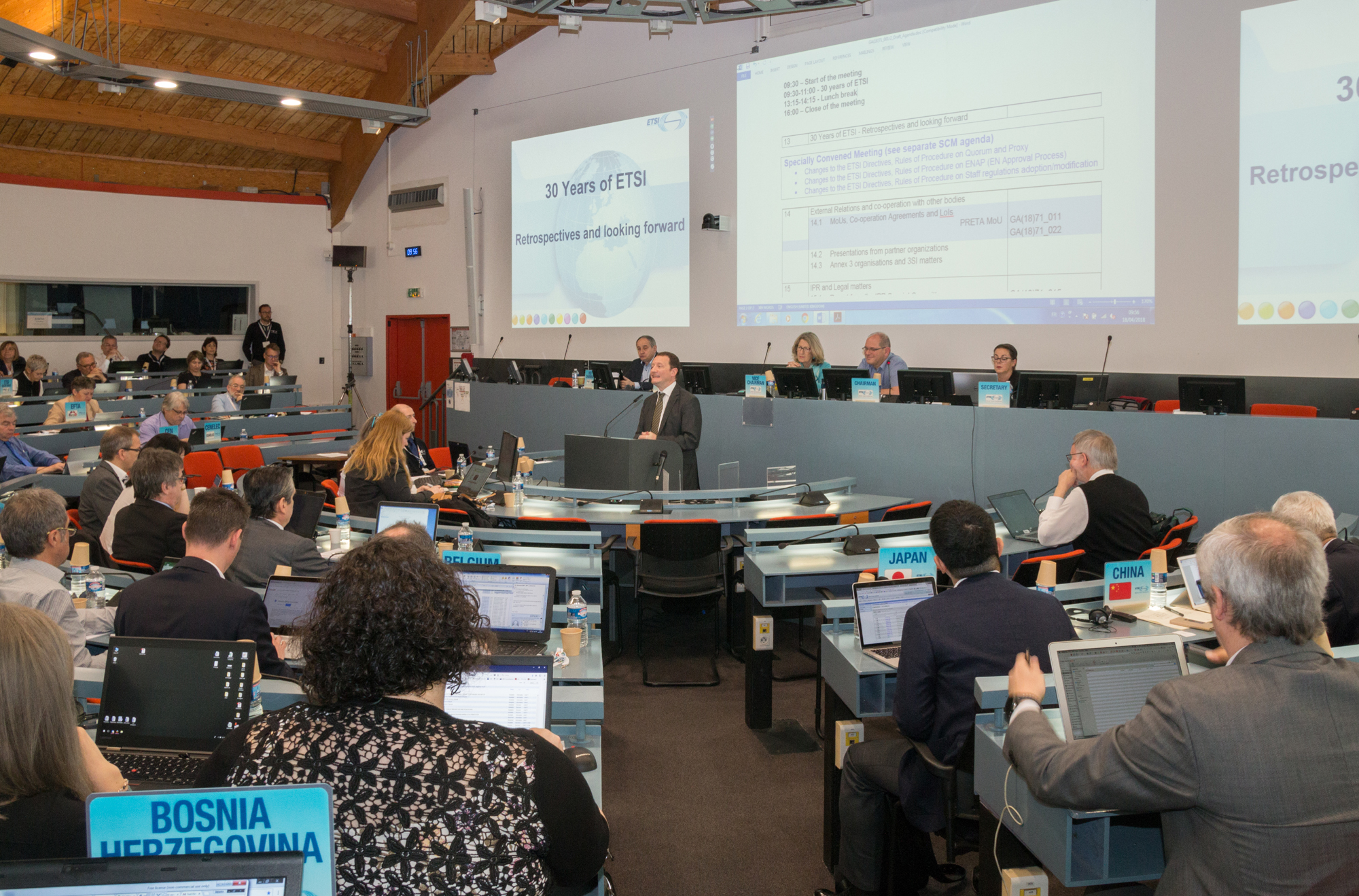 The 71st ETSI General Assembly came to a close yesterday after two days of intensive work, networking and a tribute to our 30 years anniversary.
Over 150 participants from 33 countries joined the meeting to learn, exchange and report, and celebrate the anniversary during the evening.
The General Assembly received reports on the ETSI Long Term Strategy and approved the financial statements and annual report of 2017. Mr. Luis Jorge Romero, ETSI's Director General, provided a comprehensive report on the recent achievements in ETSI technical groups and in our two partnership projects, 3GPP and oneM2M. He gave participants an overview of the secretariat's ongoing activities. This two day meeting was also the opportunity to welcome new members to ETSI. At a networking dinner organized on the evening of the first day, four ETSI Fellowships were awarded in recognition of outstanding contributions to the work of ETSI. The four new ETSI Fellows are François Courau, Enrico Tosato, Klaus Vedder and Michael Walker.
During the second day, the General Assembly held a tribute to 30 years of ETSI's success since the first General Assembly in March 1988. In a series of presentations, members recalled how the organization evolved from a telecommunications focused community to an international ICT standardization body representing diverse industries with many stakeholders.