Sophia Antipolis, 15 January 2018
ETSI's new Zero touch network and Service Management Industry Specification Group (ZSM ISG) has just ended its kick-off meeting that took place at ETSI on 10-12 January.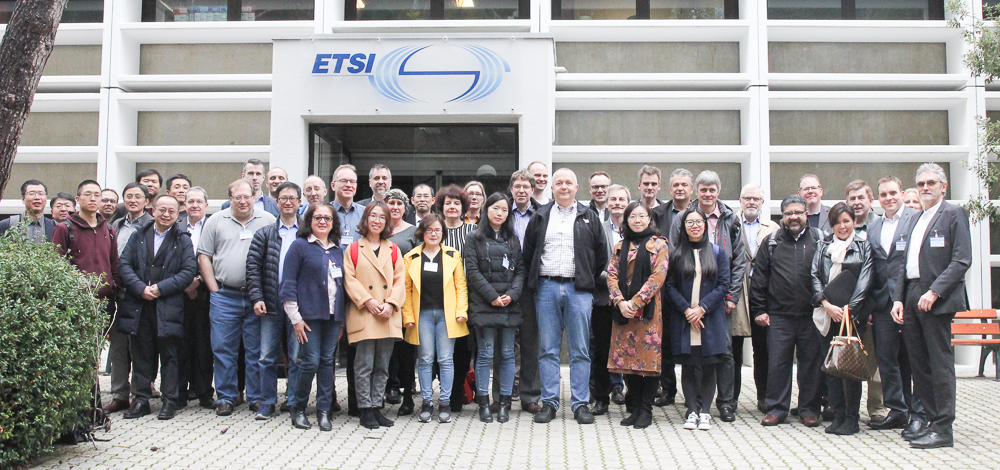 Over 40 organizations have already joined the group, underlying the importance of this new activity for future network and service management. This first meeting provided the opportunity to elect a leadership team, start discussing the first topics to work on and initiate collaboration with other standards bodies, fora and open source communities.
Klaus Martiny of Deutsche Telekom, was elected as chair of the ZSM ISG, while Nurit Sprecher of Nokia and Christian Toche of Huawei, were elected as vice chairs of the group. The Network Operators Council (NOC) advisory group elected Ashiq Khan of DOCOMO as chair and Serge Manning of Sprint as vice chair. One of the key achievements at this first meeting was the agreement on five working topics including the development of use cases, requirements, and reference architecture with an end-to-end view of a zero touch system as well as an analysis into areas such as automation techniques and the management of network slices.
Networks need to evolve towards programmable, software-driven, service-based and holistically-managed architectures, using technology enablers and catalysts such as NFV, SDN and MEC. New business models, including network slicing, will support new markets and impose unprecedented operational agility and higher cooperation across network domains. The resulting exponential increase in overall complexity makes automation a necessity. The goal of ETSI's ZSM ISG is to provide an end-to-end solution to have all operational processes and tasks - delivery, deployment, configuration, assurance, and optimization - executed automatically, ideally with 100% automation.
"While 5G and its building blocks are being developed, it's time to offer an end-to-end view focusing on automated end-to-end network and service management", says Klaus Martiny, ZSM chair. "We want to offer the market open and simple solutions. A continuous feedback from all stakeholders will lead to the first implementations of the specifications which will be tested through Proofs of Concepts, the outcome being fed back to improve existing specifications. A strong collaboration and cooperation with others standards bodies and Open Source projects is important for the ISG."
Participation in the Zero touch network and Service Management Industry Specification Group is open to all ETSI members as well as non-members organizations. For information on how to participate please contact zsmsupport@etsi.org. The ISG participants list is available on the ETSI Portal.
About ETSI
ETSI produces globally-applicable standards for Information and Communications Technologies (ICT), including fixed, mobile, radio, aeronautical, broadcast and internet technologies and is officially recognized by the European Union as a European Standards Organization. ETSI is an independent, not-for-profit association whose more than 800 member companies and organizations, drawn from 66 countries across five continents worldwide, determine its work programme and participate directly in its work.
For more information please visit: www.etsi.org
Contact ETSI
Claire Boyer
Tel: +33 (0)4 92 94 43 35
Mob: +33 (0)6 87 60 84 40
Email: claire.boyer@etsi.org