Sophia Antipolis, 25 November 2016
By 2020 each person is expected to have an average of four connected devices.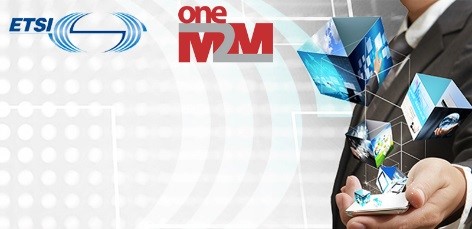 Digitization of the world is not a dream, it's already happening for many of us. This new reality lay behind the discussions at the recent ETSI IoT and M2M workshop, which took place from 15 to 17 November. This year's event focused on the smart world and especially on smart cities. The workshop was preceded by a half-day session "When Standards Support Policies: the case of IoT and the digitization of industry", and a one-day tutorial on oneM2M for developers. The workshop also offered the opportunity to view oneM2M showcases: multi-party demonstrations of oneM2M in action, showing commercially available products and currently deployed services covering a cross section of IoT application domains including smart city, smart living, eHealth, smart metering, energy efficiency and home automation, all based upon oneM2M Release 2 specifications.
The European Commission outlined its European urban platform initiatives which address the needs of cities. It highlighted the need for an open common reference architecture for IoT, enabling the integration of the different vertical services present in the city. In addition to oneM2M and ETSI SmartM2M standardization activities, ETSI has also created a working group on sustainable digital multiservice cities. Presentations in the smart city track introduced real life implementations from the city of Bordeaux in France, Murcia in Spain, Greenwich in the UK and several towns in Korea. These cities highlighted the need for technical expertise and advice on the selection and use of standards, in addition to funding to initiate smart cities projects.
Beyond smart cities, several business areas were introduced, including appliances, energy, buildings, transportation, e-health, industry and agriculture. The audience discovered how far ICT was already integrated into some domains with smart appliances and smart farming systems already on the market. The latest developments in oneM2M Release 2 were presented with a particular focus on support for security and semantic interoperability, essential to enable full information sharing among these diverse sectors.
The workshop ended with a panel discussion on the challenges for IoT and M2M standards, following an EC-funded study on the standards landscape and a gap analysis for IoT European Large Scale Pilot (LSP) projects. The discussion concluded that the emergence of IoT ecosystems needs a standardized architecture which offers integration of advanced IoT technologies and interoperability across IoT domains and applications, features which have been developed into oneM2M. The IoT can exist only when information exchange among different solutions and business areas is enabled.
About oneM2M
oneM2M is the global standards initiative that covers requirements, architecture, API specifications, security solutions and interoperability for Machine-to-Machine and IoT technologies. oneM2M was formed in 2012 and consists of eight of the world's preeminent standards development organizations: ARIB (Japan), ATIS (U.S.), CCSA (China), ETSI (Europe), TIA (U.S.), TSDSI (India), TTA (Korea), and TTC (Japan), together with six industry fora or consortia (Broadband Forum, Continua Alliance, GlobalPlatform, HGI, Next Generation M2M Consortium, OMA) and over 200 member organizations. oneM2M specifications provide a framework to support applications and services such as the smart grid, connected car, home automation, public safety, and health. oneM2M actively encourages industry associations and forums with specific application requirements to participate in oneM2M, in order to ensure that the solutions developed support their specific needs. For more information, including how to join and participate in oneM2M, see: www.onem2m.org
About ETSI
ETSI produces globally-applicable standards for Information and Communications Technologies (ICT), including fixed, mobile, radio, aeronautical, broadcast and internet technologies and is officially recognized by the European Union as a European Standards Organization. ETSI is an independent, not-for-profit association whose more than 800 member companies and organizations, drawn from 66 countries, determine its work programme and participate directly in its work.
Contact
Claire Boyer
Tel: +33 (0)4 92 94 43 35
Mob: +33 (0)6 87 60 84 40
Email: claire.boyer@etsi.org
www.etsi.org