Sophia Antipolis, 20 September 2016
Testing event in Livorno to show convergence between IoT and ITS
Today, ETSI announces its 5th ETSI ITS PlugtestTM, a two week testing event for co-operative transport systems focusing on vehicle-to-vehicle and vehicle-to-infrastructure communications.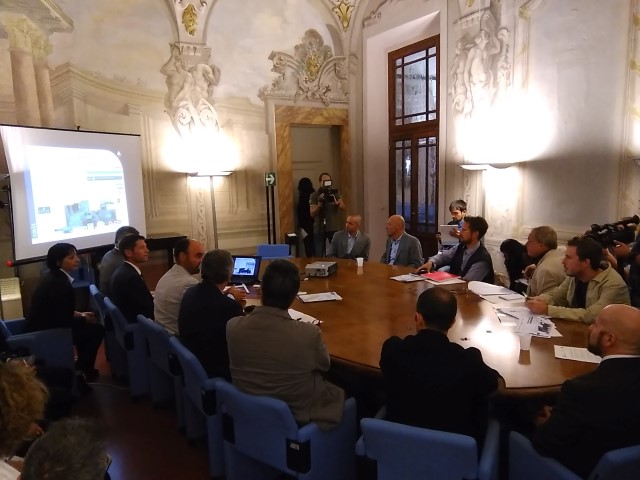 Testing will take place from 7 to 17 November around the port of Livorno, Italy. In addition the Sea Port Innovation Conference Day will be held on 16 and 17 November where attendees will be able to take a demo tour on the test track.
ETSI has worked for several months with its partners ERTICO, CNIT, Livorno Port Authority, Regione Toscana (Tuscan Regional Government), AVR (Livorno/Florence highway), Autostrade Tech (motorway network), and Telecom Italia to put in place the testbed. This event contributes to ITS deployment, tests interoperability of ITS equipment from all key vendors and demonstrates the convergence between ITS and Internet of Things.
This event will trial the ITS eco system under real life conditions from infrastructure to applications in vehicles, thus demonstrating conformance to ETSI ITS Release 1 standard and interoperability of ITS G5 radio equipment. Companies from Asia, Europe and North America will have the opportunity to connect their equipment to the test infrastructure. This is a unique chance for solution providers to maximize the effectiveness of their ITS solutions in urban environments.
"In collaborative ITS communications, interoperability is key and this is a great opportunity for solution providers to test their products. The fact that companies from different ITS sectors are increasingly involved and ready to test under real life conditions shows the high level of maturity of ITS standards and implementations" says Marco Annoni, ETSI ITS Vice-Chair.
In Livorno, the cruise terminal will be the testbed headquarters and a test-drive path will be used for quick setup of testing equipment in the field. The infrastructure will include a 10 minutes test drive on the Livorno-Florence highway, an IoT testbed enabling a set of specialized test cases on large-scale distributed sensing and actuation. The latter can be seen as a vertical realization of M2M communications in the context of Intelligent Transport.
The test site includes variable message signs, traffic lights, IoT sensors and cameras as well as connectivity with the highway control center. Different topics will be addressed, including road hazard signaling, traffic sign violation, intersection collision risk warning and loading zone management.
"We are very excited to partner with ETSI for this first real life event. Over the past few years we have organized testing events and created an Interoperability Interest Group to enlarge the scope of these activities and cooperate with third parties in the development of an ITS standardization roadmap" says ERTICO CEO Hermann Meyer.
About ETSI
ETSI produces globally-applicable standards for Information and Communications Technologies (ICT), including fixed, mobile, radio, aeronautical, broadcast and internet technologies and is officially recognized by the European Union as a European Standards Organization. ETSI is an independent, not-for-profit association whose more than 800 member companies and organizations, drawn from 66 countries, determine its work programme and participate directly in its work.
Contact
Claire Boyer
Tel: +33 (0)4 92 94 43 35
Mob: +33 (0)6 87 60 84 40
Email: claire.boyer@etsi.org
www.etsi.org