As I flew to Sophia Antipolis for the twenty second plenary session of the ETSI NFV Industry Specification Group (ISG), I reflected how far we had come since publication of the now famous white paper introducing the NFV concept.
Until that moment in October 2012, the term "Network Function Virtualisation" did not exist, it had emerged from a meeting of the founding group in Paris in the summer of 2012 to distinguish the topic from SDN which by then was gaining momentum. We were all experienced telecommunications R&D leaders who knew that our goals were ambitious and would be highly disruptive to the industry, so we would need to be extraordinarily diligent to bring all the industry players on board, large and small, and with everyone able to be heard and to contribute their energies and expertise.
We chose ETSI to host the effort for many different reasons, but perhaps the most important ones were transparency of governance proven by many years of global standards development, and open membership for small players, especially independent software vendors whom we felt would be important contributors. We have never regretted the decision to come to ETSI who have provided fantastic support, and the rigorously consensus-driven decision-making process has kept us grounded.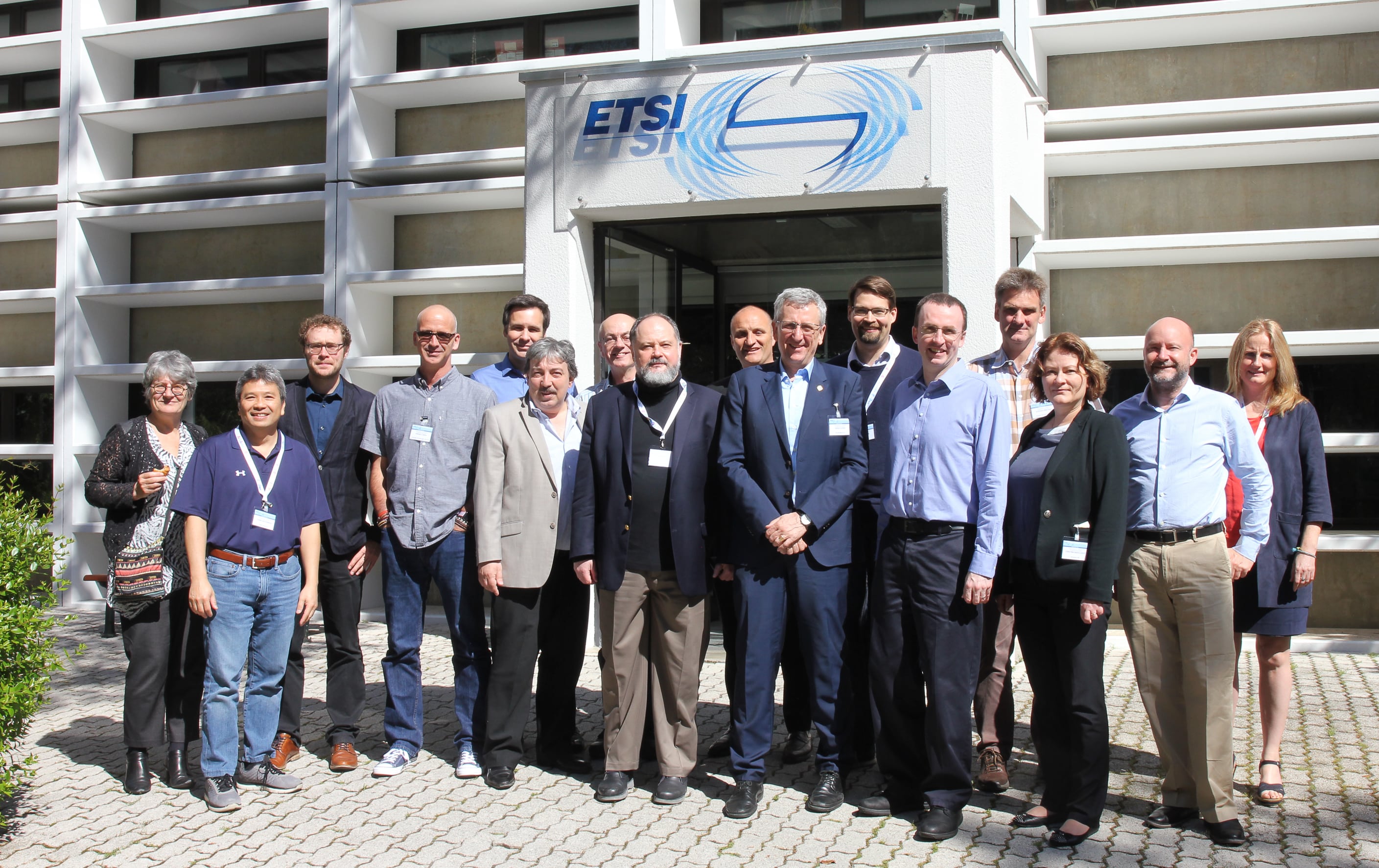 All of that seemed so long ago and I couldn't have imagined that along the way I would move to the United States and start a new career in the cable industry while retaining my role as chair of the ETSI NFV Network Operator Council. After a 40+ year R&D career in BT, it was a seamless transition that was as unlikely as it was life changing for me.
Looking back over the past six years, there have been moments of great pride, such as when agreement was reached in a late-night session on the ETSI NFV Architectural Framework, interspersed with moments of doubt as strident voices from the world of software repeatedly criticized our efforts.
As with all things, time is a great leveler, five years on the NFV Architectural Framework has withstood the test of time and is being deployed at scale, and open source groups have begun to realize that the telecommunications networks environment is very different to the enterprise IT environment. Telecommunications networks are critical national infrastructures that underpin global commerce and security and as such demand analytical rigor and auditability that only implementations based on high quality specifications endorsed by the key stakeholders can provide.
Even as we took a page from the open source book and opened our draft specifications for external scrutiny and feedback and continually sought ways to speed up our work. And we founded OPNFV to enable open source groups to collaborate and provide feedback to ETSI NFV.