Creating value at the edge of the 5G network with the best of Israeli technology and creativity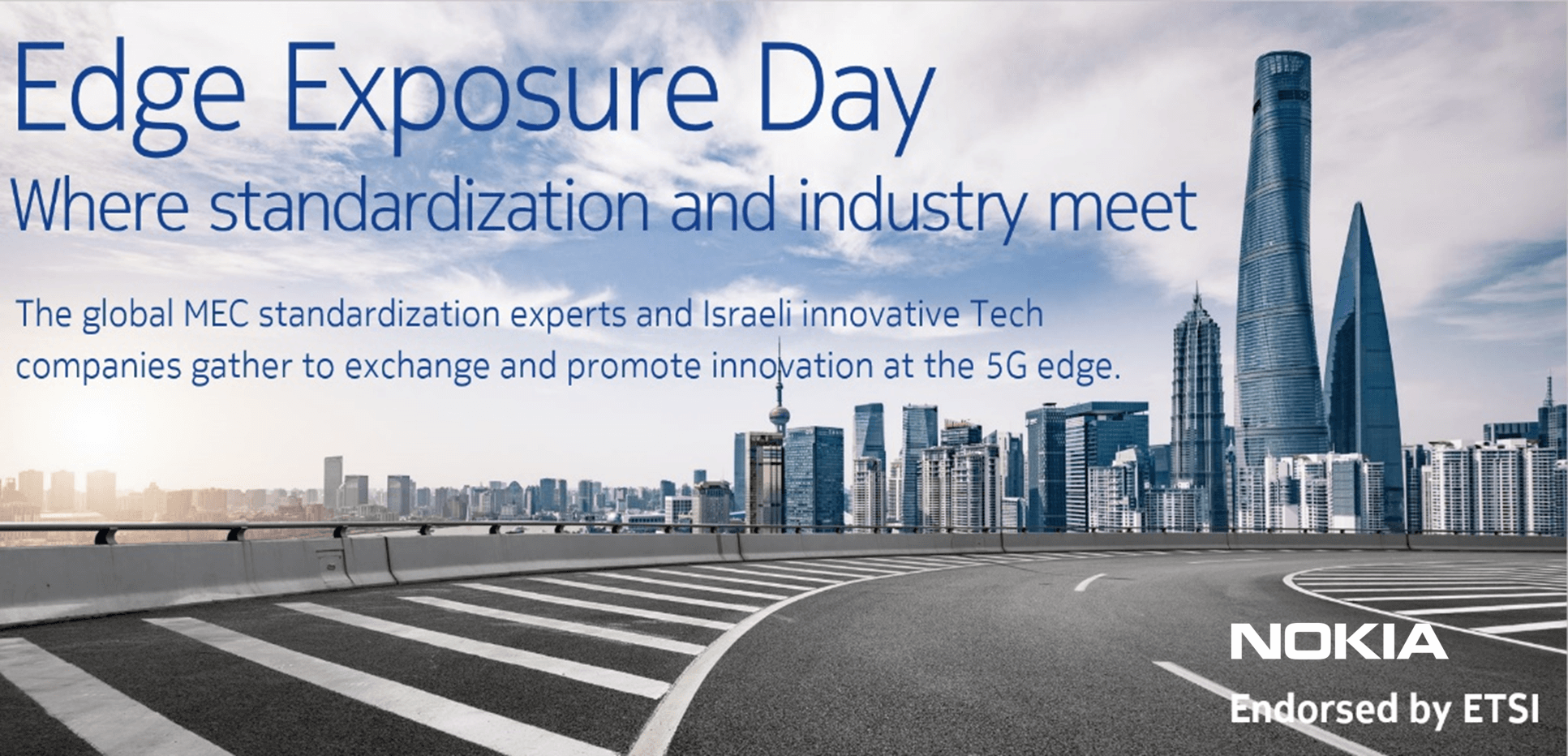 We at Nokia had the pleasure of taking advantage of the MEC (Multi-access Edge Computing) global standardization conference that we hosted at our offices in Israel by organizing a unique exposure day on September 18, 2022 for Israeli technology companies which benefit or can benefit from operating in the 5G Edge Cloud ecosystem. To learn about the characteristics of the 5G edge cloud and the value it can create, see my blog on 5G Edge Computing.
To bring everyone up to speed, Shlomi Angi, our CTO of Nokia Israel, provided an informative introduction to 5G and edge cloud.
It was fascinating to hear from representatives of ELTA, Nexar, Eye-Net, Autotalks, Continual, Sensorz, Mov.ai, Onelayer, Qwilt, InceptionXR and Dataloop about innovative services and solutions that they offer in diverse fields.
These included:
Military / homeland security in challenging conditions and support for special forces and first responders;
Autonomous driving, in scenarios that are not in the line of sight, in difficult weather conditions or in poor lighting conditions;
Safety and efficiency on the road;
Network sensors to ensure the quality of service and the user experience of the wireless network;
Construction, deployment and operation of a fleet of autonomous robots;
Security of private networks;
A new generation of content and media services;
Use of XR technology to improve and enrich learning;
Management and investigation of information, and interweaving intelligence of humans and machines.
All the solutions and services either presented product value or can benefit from the MEC environment and its services.
During the day, an interesting discussion and brainstorming session took place between the standardization experts and the representatives of the Israeli companies regarding the advantages and opportunities at the end of the 5G network, requirements from the network, challenges and constraints as well as possible solutions.
It was exciting to be exposed to Israeli creativity at its best. I look forward to seeing fruitful collaboration and innovative co-creation at the network edge aimed at unlocking the value and business potential of 5G.