ETSI ISG ENI workshop at the SDN/NFV Forum @ Layer 123 SDN NFV World Congress 2018
ETSI ISG ENI Chair, Aria's Head of Research and ISG ENI Technical manager Outline ETSI ENI's AI Use Cases, System Architecture and the China Telecom Led Proof of concept at SDN NFV World Congress in The Hague.
Over the last few years, Layer123's SDN NFV World Congress has emerged as the best place to assess the mood and state of progressive thinking in telecom operations. So it was fitting that this year's program included a progress report from the Experiential Networked Intelligence (ENI) Industry Specification Group (ISG) team developing a reference model for the use of AI in telecom operations.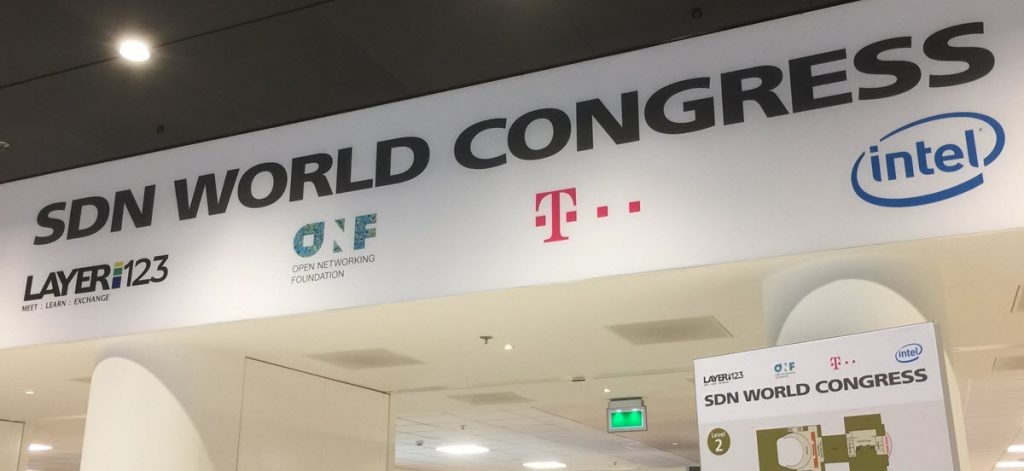 The System Architecture is being specified, with a new draft including a high-level architecture using AI techniques. ENI has opened new work-items to collect version 2 of the Use cases, Requirements and terminology.
Huawei's Dr Ray Forbes led the workshop and outlined ENI's background, goals and workplan. Aria's Dr Archie Wade presented the Use Cases and Requirements. Dr Shucheng Liu from Huawei presented the Proof of Concept framework and Architecture and the results of the PoC led by China Telecom.
The session was of interest to anyone wanting to understand the practical application of AI within automated, software-defined telecom operations. Day 1 of the event also included workshops on other ETSI initiatives, including Zero Touch Network & Service Management (ZSM), NFV, Multi-access Edge Computing (MEC).
ENI focuses on improving the operator experience, adding closed-loop AI mechanisms based on context-aware, metadata-driven policies to more quickly recognize and incorporate new and changed knowledge, and hence, make actionable decisions.
ETSI ENI has grown significantly in the last year, and now counts Verizon, Rogers Communications, China Telecom, China Unicom, China Mobile, Vodafone, Telecom Italia Mobile, Portugal Telecom, Telefonica, Chunghwa Telecom and SK Telecom
as operator participants. Major vendor contributors include Adva, Huawei, Intel, Samsung and Aria Networks (see ENI membership list).
The ISG recently published the first deliverables of Use cases, Requirements, Context Aware Policy Management, terminology and a Proof of Concept (PoC) Framework. At the SDN/NFV World Forum, ENI has Published version 1 of the Use cases, Requirements, Context Aware Policy Management, terminology and a Proof of Concept (PoC) Framework.
Recently published deliverables:
1. ETSI GR ENI 001 V1.1.1 (2018-04) - Experiential Networked Intelligence (ENI); ENI use cases
2. ETSI GS ENI 002 V1.1.1 (2018-04) - ENI requirements
3. ETSI GR ENI 003 V1.1.1 (2018-05) - Context-Aware Policy Management Gap Analysis
4. ETSI GR ENI 004 V1.1.1 (2018-05) - ENI General Terminology


5. ETSI GR ENI 006 V1.1.1 (2018-05) - Proof of Concepts Framework