I'd never been to Montreal (or Quebec) until this summer, and I had the double pleasure of visiting Montreal just before my holidays, as well as soon after them. These visits allowed me to get acquainted with Quebecois summer (surprisingly warmer than back home, in Southern Spain), several delicacies (both poutine and the amazing smoked meat, and some really good microbreweries), the crowded Montreal airport (at least on Friday evenings), and the easygoing nature of a city that makes life so smooth and work so productive.
And a productive week it was indeed. It was the first meeting after I was appointed chair of ETSI NFV for a second term, an honor I really appreciate and that I can only respond to by committing to do my best to keep ISG NFV where this extraordinary community has already brought it: at the core of the radical transformation towards the next generation of networks. And the leadership team is strengthened with the re-appointment of Joan Triay (NTT DOCOMO) as chair of the Technical Steering Committee, leaving the technical management of our extensive work program in the best possible hands.
It was also a meeting for consolidating our vision for the future, defining a common view that, with all the natural differences among the diverse organizations contributing to the NFV effort, will guide us in a new two-year term for the ISG. There was an in-depth discussion about the future of the group during one of our much-loved evening sessions, and the goals for the new term were agreed and submitted to the ETSI Director General for approval, just in time to be discussed at the September ETSI Board meeting.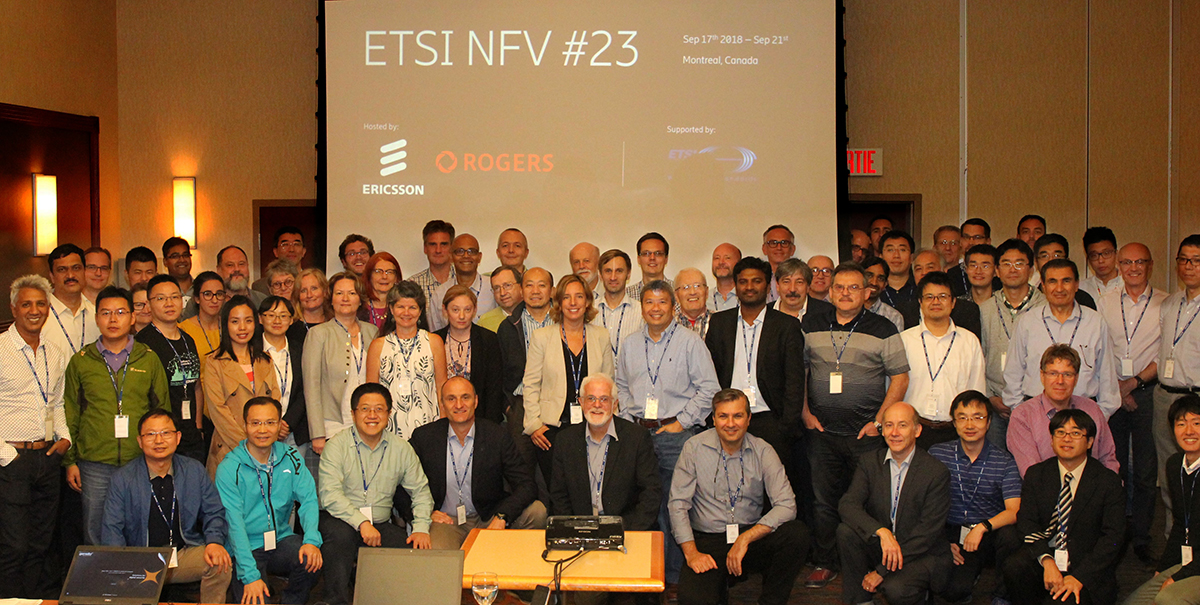 The initial phase, in which the basic NFV concepts and the NFV architectural framework were defined, established a firm foundation for the extensive specification work required to enable an open ecosystem for this new technology. Building on this foundation, as well as climbing a very steep learning curve, required the two first terms of the ISG, with the third that is about to be completed, focused on making the NFV promise suitable for real operations, and establishing the baseline for telecommunications and enterprise networks evolution, infrastructure deployment, service development, and management automation in a software-defined networking world.
What is more, the ISG has managed to explore and enhance the consensus mechanisms required to more rapidly define standards by fostering collaboration with SDOs and related initiatives, especially open-source communities. We have facilitated fruitful practical collaboration with these communities, and the industry in general, boosting prospects for interoperability, as demonstrated by the three successful interoperability events held to date. The ETSI NFV community intends to continue consolidating, improving and evolving the NFV foundation specifications as the key enablers of an ecosystem and strengthening the cross-industry collaborative mechanisms which will boost progress and ensure an agile response to the evolving industry needs.