Recommended Events
ETSI recommends the following workshops and conferences on topics close to our standardization activities. Many of these events will have speakers on behalf of ETSI. Special benefits may be available to ETSI Members where we agree to endorse an event. In some cases you may meet with ETSI staff and experts on the ETSI stand.
4th National Summit on Smart Cities
24 August 2018, New Delhi, IN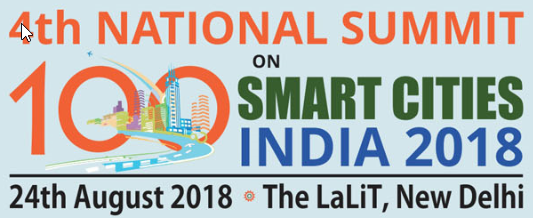 ETSI is pleased to endorse the 4th National Summit on Smart Cities in India.
"Cities in the past were built on Riverbanks. They are now built along Highways. But in the Future, they will be built based on availability of Optical Fibre Networks and Next-Generation Infrastructure" (Shri Narendra Modi, Prime Minister of India).
Acknowledging the great importance of the "Smart Cities" initiative by the Indian Government, to drive economic growth and improve the quality of life of people, Bharat Exhibition is pleased to present the 4th edition of their industry flagship event.
With the theme "Innovations, Sustainability, Surveillance and Development for Smart Cities" this forum will trace the importance of various aspects of infrastructure that needs to be planned, designed, built and operated in order to provide the "Smart" attribute to a city development
For more information see the events flyer.
ITS World Congress
17-21 September 2018, Copenhagen, DK

ETSI is pleased to endorse the ITS World Congress which provides the ideal opportunity for all stakeholders to come together, discuss and make the necessary contacts to move initiatives forward and to develop their business by exhibiting and demonstrating state of the art ITS solutions.
The ITS Congress consists of three main areas:
Congress programme sessions and presentations of the latest developments in ITS
Demonstrations – showcases of current ITS technology being developed and deployed throughout the world
Exhibition – exhibition booths and dedicated sessions/events
Come to visit ETSI at Stand Number C3-002.
For more information visit the event website.
Smart Radio Symposium : 5G & Autonomous Vehicles
19 September 2018, Seoul, KR

ETSI is pleased to endorse the international workshop of Smart Radio which will be held in Hanyang University Seoul Korea on 19 September 2018.
Having been hosted by IEIE for the last 17 years, the workshop this year is co-organized by Hanyang University and ETSI for the first time. With deep common interests in the 5th Generation Mobile Communications and Connected Vehicles among most majaor Korean and European industries, the subtitle of the workshop this year has been entitled as "5G and Autonomous Vehicles".
There is a great selection of invited speeches and if your future dream is ever related to the 5G Mobile Communications and/or Autonomous Vehicles, we strongly urge you to join us at Hanyang University to have your dreams come true in the most efficient way.
For more information visit the event website.
Future of ITS in Russia: Priorities, Tools, Prospects

27-28 September 2018, Moscow, RU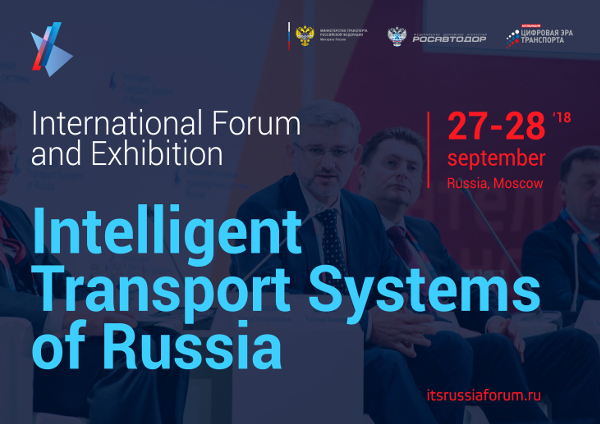 ETSI is pleased to endorse the 3rd International Forum and Exhibition "Intelligent Transport Systems of Russia" where a whole range of digital technologies in transport issues will be addressed. These include:
evaluation of the current state and development trends of info-communication infrastructure, a role of such programs as "Digital Economy of the Russian Federation" and "Safe and Proper Roads" in ITS development
introduction of Security Strategy for Road Traffic, and
the ITS Regional Policy rating for constituent regions of Russia.
Besides, testing results of autonomous vehicles, application features of telematics, smart insurance, use of intelligent transport systems at the FIFA World Cup 2018, and a level of passenger services in transport and auto-tourism will also be discussed. Holding an already traditional business hackathon among students of leading transport universities of the country will be an important part of the event. The architecture of the Forum includes an exhibition of innovative industry solutions in addition to the business program.
Denis Filatov, ETSI Specialist Task Force expert, will present ITS activities in ETSI, including the ETSI ITS Plugtests programme, the ETSI ITS conformance campaigns and the most important Release 1 base specifications.
The event will be key for development of ITS in Russia. We are waiting for you at the Forum. Let's create ITS together!
For more information visit the event website.
SDN NFV World Congress
8-12 October 2018, The Hague, NL

ETSI is pleased to be a Forum Partner at the SDN NFV World Congress this October 8-12 at the World Forum, The Hague, Netherlands.
Established in 2012, SDN NFV World Congress creates the principal market focus for network innovation, and has grown to become the world's largest meeting place for carrier Network Transformation industry leaders and has established itself as the principal network innovation conference in Europe for the global telecommunications industry.
The agenda has extended to embrace areas of Network Innovation with the most relevance and urgency for carriers today, such as Networking Technology/Infrastructure, Automation & Operation, SD-WAN, Cloud Optical, 5G CAT, NFV Security and Opening Networking.
For more information on the SDN NFV World Congress, please visit the event website.
7th NGMN Industry Conference & Exhibition
6-8 November 2018, Vancouver, CA

ETSI is pleased to endorse the 7th NGMN Industry Conference & Exhibition taking place at the JW Marriott Parq Hotel, Vancouver, Canada.
In this highly recognized event, thought leaders of the ICT industry will take centre-stage and present their views and visions on
5G Business & Strategy
5G Architecture & Technology
5G Experience from First Deployments and Field Trials
The line-up of speakers and panellists consists of NGMN Board members - representing world-leading operators - and top-level executives from our industry partners
The exhibition will showcase world premier demonstrations of 5G systems and solutions from our international NGMN partners.
And not to forget, this event provides a unique networking platform in an outstanding conference and exhibition environment bringing together key players from the entire mobile ecosystem.
For more information visit the event website.
#BERLIN5GWEEK: Understanding the Role of 5G in Digitalization - Challenges & Opportunities
12-16 November 2018, Berlin, DE

ETSI is pleased to endorse the third edition of the #Berlin5GWeek which will return in November 2018 in parallel to the OpenStack Summit in Berlin. This event has become one of the most influential event series for discussing the newest network and software enabling technologies such as Software Defined Networks, Network Function Virtualization, Edge Computing, Industrial IoT, and 5G in the context of various industry verticals.
This year the #Berlin5GWeek will feature the 2nd Edge Computing Forum, 2nd Industrial IoT Forum, as well as the 9th FOKUS FUSECO Forum.
Stay tuned as the content will grow over time. For more information visit the event website.
For further information on any of these events, please contact the ETSI events team, or contact the event organizer directly.
The ETSI events mailing list provides information on events that ETSI is organizing, endorsing or participating in.