2nd Indo-European Dialogue on ICT Standards & Emerging Technologies
In view of the resounding success and positive feedback of its first event held on 13-14 March 2014 in India, ETSI (the European Telecommunications Standards Institute) announces the 2nd edition of the "Indo-European dialogue on ICT standards & Emerging Technologies", to be held on 4 November 2015 in New Delhi.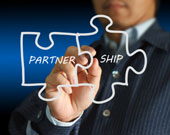 Capitalizing on the achievements of the first event and the work performed under its Project SESEI (Seconded European Standardization Expert for India), ETSI once again brings together technical experts from its community and Indian stakeholders for sharing and learning from each other. Strengthening the existing dialogue further in key ICT standardization areas and by hearing from the Indian perspective, their specific requirements and specifications will help us bridging the two regions even more and create a true long lasting Indo-European dialogue.
Once again the topics identified for this 2nd dialogue are consistent and in-line with key ongoing ICT trends and policy needs for India and Europe. The event will present the audience with an overview of the major key ETSI standardization work areas and in parallel set the scene on what is being achieved in India on those specific areas. The agenda will take us through the latest standardization developments in the areas of Machine to Machine (M2M), Intelligent Transport Systems (ITS), Network Functions Virtualization (NFV), future mobile technologies (5G) just to name a few. The detailed discussions, sharing of knowledge and best practices between the ETSI/European ICT experts and the Indian ICT community will create synergies and open new venues for collaboration to happen.