Common IMS to be centred in the 3GPP Services Specification Group
NXTcomm, Chicago, Illinois 18th June 2007
The 3rd Generation Partnership Project (3GPPTM) has reached agreement on how to proceed with Common IMS meeting the needs of the fixed, mobile, cable and broadband wireless communities.
Expressing ETSI's support for the move Dr. Walter Weigel, ETSI Director-General, said;
'ETSI TISPAN has taken the first steps in migrating fixed IMS requirements to 3GPPTM in a co-operation that will prevent fragmentation of IMS standards. A Common IMS, developed in one place, is a big step forward and will bring enormous economies of scale and reductions in capital and operational costs.'
At the 3GPPTM Plenary meeting in Busan, Korea (29th May to 7th June) it was agreed to proceed with this work with immediate effect and requirements for Common IMS will be specified by a re-chartered 'Services' group (new SA1) of the Project.
Common IMS developments will form part of 3GPPTM Release 8, which is expected to be functionally frozen by end 2007.
Stephen Hayes, Ericsson Inc., 3GPPTM TSG-SA Chair, said after the conclusion of the Busan meeting;
'Over the next few months we must stabilize the Release 8 requirements and absorb the incoming Common IMS work. 3GPPTM has a history of successfully meeting challenges and I have no doubt we will meet these challenges as well.'
Busy times are ahead.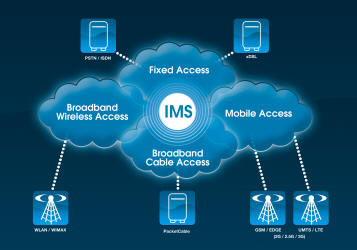 [END]

About ETSI
ETSI unites 700 members from over 60 countries, including manufacturers, network operators, administrations, service providers, research bodies and users - in fact, all the key players in the ICT Standards arena.
For more information: http://www.etsi.org/
About 3GPP
Details about work of The 3rd Generation Partnership Project (3GPPTM) are at http://www.3gpp.org/
3GPPTM is a collaboration of telecommunications standards bodies. The current Organizational Partners are ARIB, CCSA, ETSI, ATIS, TTA, and TTC.
The establishment of 3GPPTM was formalized in December 1998 by the signing of the 'The 3rd Generation Partnership Project Agreement'.
The original scope of 3GPPTM was to produce globally applicable Technical Specifications and Technical Reports for a 3rd Generation Mobile System based on evolved GSM core networks and the radio access technologies that they support. The scope was subsequently amended to include the maintenance and development of the Global System for Mobile communication (GSM) Technical Specifications and Technical Reports including evolved radio access technologies (e.g. General Packet Radio Service (GPRS) and Enhanced Data rates for GSM Evolution (EDGE)).
A permanent project support group called the 'Mobile Competence Centre (MCC)' has been established to ensure the efficient day to day running of 3GPP. The MCC is based at the ETSI headquarters in Sophia Antipolis, France.