2nd eCall TESTFEST
ERTICO in partnership with ETSI organised the second eCall Interoperability event which took place from 09 to 13 September 2013, in the CETECOM test lab in Essen, Germany. This event was developed in coordination with the HeERO Standardisation Task Force.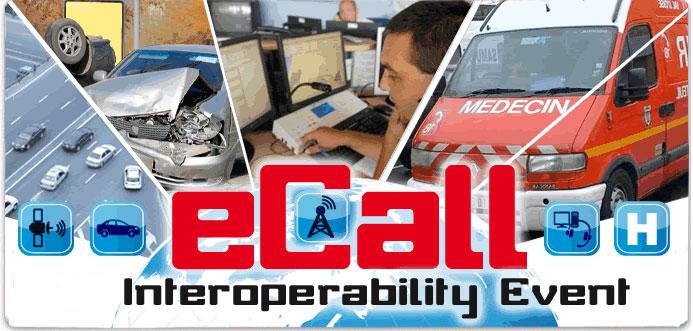 eCall is the pan-European in-vehicle emergency call service. It is essential that eCall is a fully interoperable service if it is to work as specified (and save lives).
Interoperability and eCall service harmonisation are critical challenges to be taken into account for successful deployment and operation of the eCall service.
This interoperability event offered to the participants the possibility to check their implementation during test session, based on the latest standards and standard updates submitted.
Scope & Technical objectives
The week-long event was dedicated to interoperability testing, and was designed for eCall In-vehicle system vendors and PSAP systems vendors.
All participants had the opportunity to test their implementations with all other vendors during IVS/PSAP test sessions.
This was the second eCall interoperability event and was held to test the level of interoperability between different manufacturers of solutions for eCall IVS (In Vehicle System) and PSAP (Public Service Answering Point) devices.
The testing configurations included operational eCall PSAPs from different countries. The implementations were connected using the public Vodafone GSM network, and local ISDN lines at CETECOM premises. Technical support was provided by QUALCOMM.
Achievements
Thirty-one companies participated in this event and thirty-seven different devices were tested, twenty-seven of which were IVS (In Vehicle System) and ten of which were PSAP devices (Public Service Answering Point). Vendors came from China – EU – Japan – USA.
Almost four thousand interoperability tests were run during 350 pairing sessions and these tests gave an excellent success rate higher than 90%. This is an impressive success rate as this is the second Interoperability event on this technology and given the fact that both prototype and mature implementations attended.
The event will contribute to the safety of European citizens through the introduction of interoperating eCall equipment. However, even though the pass rate is high further events will be needed to achieve the high level of interoperability that all safety critical applications should attempt to reach.
In the final wrap session vendors stated that a certification framework is necessary for device manufacturer to ensure matching a set of minimum requirements; and that harmonisation with Glonass Union standards and certification is wanted.
This event was supported by the European Commission.