Developing the Future Radio for Rail Transport
ETSI is pleased to announce the Workshop "Developing the Future Radio for Rail Transport", on 4-5 July 2018 at ETSI, Sophia Antipolis, France. ETSI held its first workshop on next generation radio for rail in November 2016. This second ETSI workshop intends to give an update on the activities related to the future radio for rail transport worldwide.
REGITER NOW! Participation is open to all and free of charge upon registration.
GSM-R, the railway telecommunications system standardized by ETSI, based on GSM mobile communications system, is the interoperable mobile radio system within Europe and worldwide. Its operation is successfully supporting daily rail stakeholder's passengers and freight traffic and its roll out is continuing, encompassing the latest development of Packet Switch. This system is expected to be available until at least 2030 while the first roll-out of the FRMCS is foreseen from 2023 onwards.
Today, the work on the future Rail Communication System has progressed not only in Europe but also in other regions of the world. ETSI Technical Committee for Rail Telecommunications (TC RT) is working on the definition of a FRMCS system architecture (reference model) in coordination with relevant organizations such as UIC (International Union of Railways), Shift2Rail and ERA (EU Agency for Railways). ETSI continues to work on the Future Railway Mobile Communication System (FRMCS) use cases and related potential requirements in coordination with 3GPP.
The main objectives of the event are to:
Give an update on the status of FRMCS standardization activities
Discuss the coexistence of multiple access technologies
Exchange and share information on the future rail transport communication needs
Better understand the challenges, benefits, spectrum needs, and opportunities
Provide the latest information on developments in the rail sector
Consider synergies with other critical infrastructure domains (i.e. road, public transport, public safety, aviation, etc.)
Who should attend?
ETSI invites all stakeholders interested in the Future Communication System for Rail Transport to participate in this workshop. This event is of particular interest to:
Telecommunication equipment manufacturers
Users (Railway undertakings/infrastructure managers )
Urban, local and long distance rail transport stakeholders
EU, Industry and transport organizations
Railway signalling manufacturers
Railway Policy Makers
Universities, Research Institutes
Programme Committee
Chair: Robert Sarfati, Union Internationale des Chemins de Fer/Systra
Thomas Chatelet, ERA
Olivier Eudes, Kapsch CarrierCom
Ingo Wendler, Swiss Federal Railways Ltd
Andrea Lorelli, ETSI
Agenda Day 1: Wednesday 4 July
Chair: Robert Sarfati, Chairman, ETSI TC RT / Systra
12:00
Check-in & Welcome Coffee
13:00
Welcome Address
Luis Jorge Romero Saro, ETSI Director-General
13:15
SESSION 1: Setting the Scene
13:15
Future European Rail: an EC Perspective
Carlo De Grandis, European Commission, DG MOVE
13:30
Worldwide Approach for FRMCS
Jean Michel Evanghelou, UIC
13:45
European Rail Interoperability: Where We Are and Future Challenges
Josef Doppelbauer, ERA
14:00
Towards an Adaptable Communication System for Rail
Carlo Borghini, Shift2rail Joint Undertaking
14:15
Radio spectrum for present and future rail transport needs
Vincent Durepaire, ECC
14:30
Questions & Answers, Panel Discussion
15:00
Coffee & Networking Break
15:30
SESSION 2: Requirements /Needs for Guided Rail
15:30
The Future Railway Mobile Communication System
Dan Mandoc, UIC FRMCS
15:45
User Requirements for Urban, Suburban, Regional and Long distance
Erik Van Bommel (Prorail), UIC FRMCS
16:00
Study on Future System Architecture
Thomas Chatelet (ERA), ETSI TC RT
16:15
Radio Performance Simulations and Evaluations in Rail Environment
Hervé Bonneville (MERCE), ETSI TC RT
16:30
Urban Rail expectations for Future communication systems
Gautier Brodeo, UITP
16:45
Questions & Answers, Panel Discussion
17:30-19:00
Networking Cocktail
Agenda Day 2: Thursday 5 July
09:00
SESSION 3: Investigate Future or Other Technologies Attractiveness
09:00
3GPP Advances Towards Transport
Ingo Wendler (SBB CFF FFS), UIC 3GPP
09:20
ITS Evolution towards Urban Rail
Caroline Paulet-Van Haetsdaele, JTFIR
09:40
Satcom for Railway Communications - Benefits in a Bearer Flexible Scenario
Miglietta Alessia, Thalès Alenia Space - Fidel Pita Sande, Indra Sistemas S.A. , ESA
10:00
Questions & Answers, Panel Discussion
10:30
Coffee and networking Break
11:10
SESSION 4: Seeking Synergies with other organisations/sectors/stakeholders and issues to overcome
11:10
Radio Communication Evolution as a Driver for Transport Integration
Niels Peter Skov Andersen, Car2Car
11:30
Sharing Opportunities with MNOs
Gerhard Fritze, on behalf of OBB
11:50
Challenges and Solutions for Mission Critical Communication for the Energy Sector
Dominique Verhulst, Nokia (EUTC)
12:10
Cybersecurity Considerations for Rail
Amir Levintal, Cylus
12:30
Questions & Answers, Panel Discussion
13:00

Lunch & Networking Break

14:30

SESSION 5: Long Term Vision

14:30

Deutsche Bahn's Digital Rail Vision
Patrick Marsch, Deutsche Bahn

14:50
Industy Solutions on Digital Rail
Ciro De Col (Siemens), Michael Kloecker (Nokia), David Smid (Iskratel) / ROC IG (Railway Operational Communication (ROC) Industry Group)
15:20
Next Generation TCMS and Adaptable Communication System
Michael Mikulandra, Igor Lopez Orber, Shift2Rail (S2R)
15:40
Questions & Answers
16:00
CLOSING REMARKS
16:30
Close of the event

Niels Peter Skov Andersen, Car-2-Car Communication Consortium
Niels Peter Skov Andersen is General Manager for the Car-2-Car Communication Consortium and has more than 25 years background in standardization. He is currently the chairman of ETSI TC ITS and an active industry expert in the EU C-ITS Deployment platform. Before joining the Car-2-Car Communication Niels Peter Skov Andersen has long experience in taking new technologies through standardization to operational systems, as well as global coordination of standards. He was an industry participant in standardization of GSM phase 1, part of ETSI project team responsible for GSM phase 2, Chairing the ETSI SMG2 – ETSI's lead GSM radio group - through the elaboration of GPRS, EDGE and 3G. When the successful global partnership project 3GPP for mobile standardization between ARIB, TTC, TTA, ATIS, CCSA and ETSI was created, Niels Peter Skov Andersen was elected the first chairman of the main plenary - TSG SA a position he held for 6 years. In addition when the remaining GSM work was transferred to 3GPP, he in addition was elected chairman for the TSG GERAN the group responsible for maintenance and evolution of the GSM based radio network. In addition to this he is a member of the ETSI Board for more than 10 years and also for a 3 year period been member of the Board of directors the Open Mobile Alliance.
In parallel to his standards engagement Mr Niels Peter Andersen, before joining the Car-2-Car Communication Consortium, has held senior position within the Mobile Industry, latest as Vice President of Standards and Technology Strategy at BlackBerry. Before that he was Vice President of Standards at Qualcomm and also in the past had senior positions at Motorola and Tele Denmark Mobile (now TDC)

Erik van Bommel, UIC FRMCS, (ProRail)
Erik van Bommel has an experience for over 25 year in railways. He started as an electrical engineer in rolling stock maintenance and has developed himself to be an experienced GSM-R product manager now. He is responsible for the various GSM-R core subsystems including life cycle managements. Also in UIC Erik has been played a part in various standardisation groups. Currently he is performing the role of chair for the next generation project FRMCS Functional Working Group.
H

ervé Bonneville, MERCE
Hervé Bonneville (M) graduated from the University of Paris XI in 1987. He worked in telecommunication area and embedded real-time systems for Sagem, Transpac and Thomson before joining Mitsubishi Electric R&D Centre Europe in 1999. He participated in the conception and design of MERCE HiperLAN/2 prototype, has been involved in European projects IST-PULSER and ARTIS4G, and in the French project SYSTUF on radio system design for urban rail control signalling. He actively participated in the IEEE 802.11n standardization, is contributing in 3GPP LTE/LTE-Advanced architecture standardization since 2006 and in ETSI RT-NG2R since 2016. His research interests include layers 2 and 3 of communication stack, more specifically for wireless communications in the context of high QoS requirements, and extend to network architecture for radio access systems. He is now working QoS and mobility aspects for train communications and on architecture for 5G systems.
Carlo Borghini, Shift2Rail
Carlo Borghini was appointed Executive Director of the Shift2Rail Joint Undertaking on 16 February 2016 and is responsible for the overall management of the S2R JU activities. Before joining S2R, he held different Senior Management positions in other international private and public organizations, and in particular the position of Deputy Executive Director for the SESAR Joint Undertaking (SJU) in Brussels from 2008 to 2014. In this capacity, he had specific responsibilities for corporate governance, administration and finance while contributing the overall management of the programme. More specifically, he managed a budget amounting to over €2 billion, with a portfolio of more than 300 different projects undertaken by the 16 SJU Members".

Thomas Chatelet, ETSI TC RT, ERA
The European Union Agency for railways is the system authority for the European Railway Traffic Management System. Within the ERTMS Unit of the Agency, Thomas is in charge of the standardisation activities related to telecommunication, spectrum and cybersecurity, respectively in ETSI, ECC/CEPT, CEN/CENELEC and Shift²Rail. He is coordinating actions and initiatives relevant in the frame of the ERA Program "Evolution of Railway Radio". Thomas is also Vice Chairman of the ETSI Technical Committee on Rail Telecommunication.

Carlo De Grandis, European Commission, DG MOVE
ME (Engineer) (Milan Polytechnic University). Policy Officer – European Commission - DG MOVE Rail Safety and Interoperability (2017 – in charge of Rail Digitalisation)
Policy Coordinator - European Commission - DG MOVE (2009-2017) - Trans European network – TEN-T Guidelines, Corridor coordinators, Infrastructure funding and financing.
Transport Desk Officer - European Commission – DG REGIO (2005-2009)
Responsible for Organisation and Development – Public Transport Company (AMT SpA) – Verona (2000-2005) – repr. in the national coord. body for public transport (ASSTRA)
Plant Mgr Akzo Nobel (1998-2000) - Territorial Plan for Verona Province

Josef Dopplebauer, ERA
Dr. Josef DOPPELBAUER holds a degree and a Doctorate, both in Physics. He started his career at the Alcatel Research Centre in Vienna, Austria, where in 1997 he became Technical Director. In 2001, he moved to Paris to become Chief Technical Officer for Alcatel Transport Automation Solutions. Dr. DOPPELBAUER joined Bombardier Transportation in December 2002, first working in the Rail Control Solutions division, where he held several positions in Engineering, Sales, and as President. In 2008, he moved on to the global headquarters of Bombardier Transportation in Berlin. From July 2008 to June 2012, he was Vice President Project Management, and from July 2008 to December 2013 Chief Technical Officer. The key responsibilities in this role included leading the standardisation of processes, tools and products, product safety, and critical projects support. Between January 2014 and December 2014, Dr. DOPPELBAUER was appointed Vice President Research and Technology, Bombardier Transportation. He has 25 years of experience in key aspects of railway technology, including signaling and communications and control. Since the early 1990's, he has been involved with the development of the European Rail Transport Management System (ERTMS). His international work experience includes stations in Austria, France, UK, Sweden, and Germany. Dr. DOPPELBAUER is the current chairman of the European Rail Research Advisory Committee (ERRAC), the European technology platform of the rail sector. From 2011 to June 2014, he was the chairman of the Steering Committee of the Joint Technology Initiative SHIFT2RAIL. He also represented Bombardier Transportation in the Governing Board of SHIFT2RAIL. Since January 2015 Mr. DOPPELBAUER is the new Executive Director of the European Railway Agency (ERA).
Vincent Durepaire, ECC
Mr Vincent Durepaire has 18‐year experience in radiocommunications including 8 years in spectrum management, during which he helped to write ECC Report 229 to ease coexistence between GSM‐R and MFCN. He is currently head of the team "Spectrum Innovation and European Affairs" within ANFR.
Vincent is now vice-chair of WG FM and chairing the WG FM project team PT56 on Radio Spectrum for Railway Applications which is tasked to identify spectrum for the next generation radio system for railways. He also participates to SRD-MG works.
Before joining ANFR, he worked for a mobile network operator and participated to several CEPT work items and represented GSMA within PT54 and WG FM. In addition to spectrum matters, he has a good knowledge of core network issues related to EPC, PCC, IMS and VoLTE.

Jean-Michel Evanghelou, UIC
Jean-Michel Evanghelou joined UIC in February 2018 as Head of Telecom & Signalling. He held various positions of Director within Orange Group till 1998 and then joined Nortel Networks where he had different roles in the international business, serving as Vice-President of Strategy and Commercial Operations in Europe and also in Middle-East, Africa and Asia, for various telecom technologies and segments. He was more recently Director of the Railway Business Unit of Kapsch Group. Jean-Michel graduated as engineer from the Ecole Centrale of Paris.

Gerhard Fritze, On behalf of OBB
Gerhard Fritze is Senior Consultant Telecommunication at team Communication Technology Management GmbH, the consulting branch of Frequentis AG. He is mainly consulting railway companies, such as ÖBB and DB, and he represents Frequentis AG at the ETSI RT. Before moving to consulting, Gerhard Fritze has gained 25 years of experience in mobile communications, working for different manufacturers, such as Siemens and Ericsson. He worked in the areas of software development, of standardisation, of product management, of solution management, of project management, of technical sales and of regulatory affairs, and he was a key player in the introduction of GSM and of the roll-out of UMTS in Austria.
Gerhard Fritze is a graduate of the Vienna University of Technology and of the Purdue University, West Lafayette, Indiana, USA.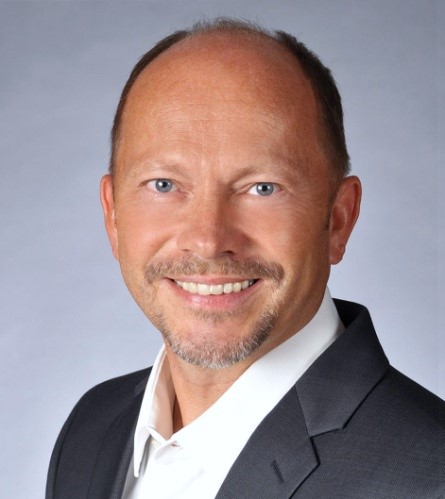 Michael Kloecker, NOKIA
Michael Kloecker is working as Head of Solution Management Railway in the Nokia Railway Business Line and is responsible for strategic positioning of the current GSM-R solutions as well as for future evolution of the railway communication systems. In his role he closely interacts with the customers around the globe to identify requirements, analyses the market needs and strongly interacts with the product managers, sales as well as standardization organization.
Additionally, he is representing Nokia in relevant international bodies as the European Union – Agency for Railways, UIC and the ROC IG, as well as conferences and fairs.
He has been developed his knowledge on communication technologies starting with R&D activities in the early 90' within Siemens, continuing with various roles in product and solution management for mobile networks. Since 2006 he focused on the railway segments. Michael holds a Master Degree in Computer Science and is currently based in Munich/Germany.

Amir Levintal, Cylus
Amir Levintal is the CEO and co-founder of Cylus, an Israeli startup offering military-grade cyber-solutions to protect connected railways and their passengers. Previously, Amir served as a Director of the Cyber R&D Division of the Israel Defense Force's Elite Technological Unit. With over twenty years of management and cyber defense experience, Amir has lead highly skilled teams in the development of complex cybersecurity, software, and hardware projects. He was part of teams awarded the Israel Defense Prize for exceptional technological breakthroughs and received high military honors for extraordinary achievement and exceptional contributions to national security. Mr. Levintal holds a master's degree in Electrical Engineering from Tel-Aviv University.

Igor Lopez, S2R - CAF
Igor Lopez works as project manager at CAF since 2017. He is responsible of wireless communications for TCMS and Task Leader in CONNECTA project for Wireless Train Backbone. He earned his Ph.D. degree in telecommunications engineering from the University of the Basque Country (UPV/EHU) where he worked as researcher since 2013. His research has been focused on communication systems for railway signalling, 4th Generation mobile networks, communication reliability mechanisms, and cybersecurity for industrial networks. He received his MSc. degree in information systems technology from the University of Paris-Sud, and his Eng. degree from the UPV/EHU in 2012. He was a visiting researcher at the International Union of Railway in 2015. In 2016 Igor received the UIC Global Rail Research & Innovation Award in the category of Young Researcher.

Dan Mandoc, IUC FRMCS
Dan Mandoc has worked for Railways Telecommunications since 1992. He started working for Romanian Railways Telecommunications, highest position bee Head of the Digital Management Centre. In 2006 he joined the UIC, where he worked as Telecom Senior Advisor until 2006. Between 2009 and 2014 he has been the ERIG Chairman, and coordinated and contributed to a series of projects and documents e.g. GSM-R, GSM-R Network Management, IP Networks Introduction to Railways, GPRS for ETCS, and FRMCS. Starting 2014, Dan is working for Network Rail, as the Professional Head – Telecoms. Starting 2017 he is the UIC FRMCS Project Manager.

Patrick Marsch, Deutsche Bahn AG
Dr. Patrick Marsch received his Dipl.-Ing. and Dr.-Ing. degrees from Technische Universität Dresden, Germany, in 2004 and 2010, respectively, in the field of wireless communications. After leading a research group at TU Dresden, Germany, he headed research & standardization and R&D departments related to 3G, 4G and 5G mobile communications technology and architecture from 2011-2017 in Nokia (formerly NSN) in Wrocław, Poland. Since January 2018, he is Senior Project Manager, Digital Rail in Deutsche Bahn AG. Patrick has published 60+ journal or conference papers in the field of cellular communications, co-edited 3 books, received 4 best paper awards, and received the Philipp Reis Prize for pioneering work in the field of Coordinated Multi-Point. Patrick has further been the technical manager of the EASY-C project, in which the world's largest LTE-A testbeds were established at the time, and the technical manager of the 5G PPP project METIS-II.

Michael Mikulandra, S2R - Kapsch
Michael Mikulandra is head of the Industry Appliance Next Generation team at Kapsch CarrierCom. After graduating from TU Karlsruhe with a degree in computer science he joined Nortel Networks and held senior positions in R&D, product management and solutions marketing. At Kapsch CarrierCom Michael worked in the customer solution management team as solution architect and is now leading Kapsch's next generation railway communication activities, which includes standardization work, various customer engagements and the contribution within the Horizon 2020 Shift2Rail Joint Undertaking programme as technology demonstrator prime for the TD2.1 adaptable communication system.

Alessia Miglietta, Thales Alenia Space Italia
Telecommunications engineer, she works in Thales Alenia Space Italia as system engineer since 2004. She is currently the study manager for AeroCom R&D initiatives. She has worked as system engineer and responsible for end-to-end SatCom systems dimensioning in several ESA, EU, ASI, Italian Ministry of Defense and commercial projects such as Iris, ATHENA-FIDUS, SICRAL, GOVSATCOM and past studies related to SatCom use in the railway environment (FIFTH, SAET and others). She is author of several publications on international conferences proceedings.

Caroline Paulet-Van Haetsdaele, JTFIR
Previously in charge of frequency regulation studies for the French administration for the arrival of the digital television and LTE in the same frequency bands (1st and 2nd digital dividend), Caroline PAULET also gained operational experience in managing the technical support team for the French digital dividend in this context of mutation, for 9 years.Currently at RATP, the main operator of Parisian urban transport, Caroline PAULET is the telecom manager for CBTC systems since 2017. She is in charge of the operational part by providing assistance in the maintenance of projects in progress but also its expertise for the deployment of new projects. She is also responsible for prospective aspects to advance on reflections of future CBTC systems. As such, she is involved with ETSI on the sharing studies between Road-ITS and Urban Rail ITS and chairs the TC RT JTFIR.

Fidel Pita Sande, Indra
Telecommunications engineer with 18 years of experience in the space sector, including satellite communications and satellite navigation. He has acted as senior systems engineer and technical manager in multiple ESA, EU and other international projects such as Iris (safe satellite communications for air traffic control) or Galileo. Extensive expertise at system level definition, specification, design and development.
Robert Sarfati, Systra, Chairman, ETSI Technical Committee Rail Telecommunications (ETSI TC RT), European Radio Implementers Group (ERIG) of the Union Internationale des Chemins de Fer (UIC)
Robert Sarfati, Fellow IRSE, is a graduate Engineer in Signalling and Telecommunications. Today, as SYSTRA's Vice-President for Technologies and Services for Mobility, he is involved in several projects in Europe and worldwide. Robert Sarfati is the Chairman of the ETSI Project Rail telecommunications in charge of rail telecommunications standardisation process. Robert Sarfati is very active with UIC as Chairman of the UIC ERTMS/GSM-R ERIG, the Railways Implementers Group high level strategic Group gathering Telecommunications Railways Managers, vice chairman of the UIC ERTMS/GSM-R Operator and Functional Group in charge of ensuring interoperability of networks and future developments.
Since 1973 he has been involved in telecommunication systems development for major companies. Since 1986, he worked as a consultant on telecommunications projects and system engineering for several major telecommunication projects worldwide. As a Vice-President of Engineering of France Telecom mobile radio engineering company in 1992, he was involved in the setting up of mobile radio networks world-wide for France Telecom International. He joined SYSTRA in 1996 as a senior consultant and has been involved in the Telecommunications activities for railway and public transportation projects. From 1996 to 2000, he has been leading the MORANE European project aiming at standardising railway radio communications in Europe.