Managing Rail Mobile Communications Evolution
ETSI is pleased to announce the workshop "Managing Rail Mobile Communications Evolution. On tracks for future Challenges".
The event will take place on 2-3 November 2016, in ETSI Headquarters, Sophia Antipolis, France.
Developing the Next Generation Radio for Rail
European rail operators are finalizing the roll-out of GSM-R, the railway telecommunications system standardized by ETSI, based on GSM mobile communications system.
In parallel, the mobile industry is now starting work on the standards for a 5G mobile communications system. It is therefore time to consider the evolution of railway telecommunications beyond GSM-R, in this first ETSI workshop on Next Generation Radio for Rail.
In 2013, the UIC (International Union of Railways), in cooperation with the European Union Agency for Railways, commenced discussions on the Future Railway Mobile Communication System (FRMCS). In 2015, ETSI's Technical Committee for Railway Telecommunications (TC RT), home of the GSM-R standard, established a working group on Next Generation Radio for Rail.
3GPP, which develops the standards for mobile communications systems, has created a study item on Future Railway Mobile Communication System.
ETSI invites all stakeholders interested in the development of GSM-R and its evolution towards the Next Generation Radio for Rail, to participate in an open workshop to:
Exchange and share information on the current status of work, on both short term and long term developments
Better understand the challenges, benefits, spectrum needs, and opportunities
Evaluate the attractiveness of future technologies
Consider synergies with other sectors
Target Audience
This event is of particular interest to:
Telecommunication equipment manufacturers
Users (Railway undertakings/infrastructure managers )
Urban, local and long distance rail transport stakeholders
EU, Industry and transport organizations
Railway signalling manufacturers
Railway Policy Makers
Programme Committee
Chair: Robert Sarfati, Union Internationale des Chemins de Fer/Systra
Thomas Chatelet, ERA
Olivier Eudes, Kapsch CarrierCom
Michael Kloecker, Nokia
Andrea Lorelli, ETSI
Jorg Huth, Huawei
Ingo Wendler, Swiss Federal Railways Ltd
Session 1: Setting the Scene
The objective of this session is to inform the audience about main stakeholders view on the future rail mobile communication system: challenges, benefits, spectrum needs, and opportunities.
Session 2: Railways Telecommunications and standardization: status and expectations
This session intends to give an overview of the current standardization activities related to railway telecommunications, short term future developments (e.g. GSM-R enhancement) as well as expectations in the mid/long term (e.g. satellite based tracking systems and ITS system evolution for rail).
Session 3: Investigate the attractiveness of future technologies
In this session, starting from the user requirements, the evolution of the railway radio communication system will be discussed: emerging technologies (e.g. 5G), evolution of the mobile radio devices, future radio access as well as the enhancement of security.
Session 4: Seeking Synergies
Synergies with other domains are very important for the definition of a future railway communication system. Is there a role for a public mobile operator in the FRMCS? Perhaps the service can be run by a MVNO? Can mission critical communications requirements as defined for Public Protection and Disaster Relief in 3GPP be relevant? Would ITS services be suitable for railway applications? This session intends to provide some replies to these and other similar questions.
Session 5: Workshop conclusions
The major outcome based on the presentations and discussions, relevant follow-up activities (for instance new (pre)standardization activities to be started in the short term) and key elements resulting from the workshop will be summarized during this final session. The workshop will provide some guidelines on future standardization activities for railway telecommunications.
Agenda Day 1: Wednesday 2 November
Chair: Robert Sarfati, Chairman, ETSI TC RT / Systra
12:00
Check-in opens
13:00 - 15:15
SESSION 1: Setting the Scene
13:00
Welcome address
Luis Jorge Romero Saro, ETSI Director-General
13:15
Future European Rail: an EC perspective
Amelia Areias, DG MOVE, European Commission
13:30
Worldwide approach for FRMCS
Jean Pierre Loubinoux, UIC & Robert Sarfati, ETSI TC RT Chair / Systra
13:45
European Rail Interoperability: where we are and future challenges
Josef Doppelbauer, ERA
14:00
Urban Rail expectations for Future communication systems: Convergence benefits for regional and long distance rail
Jean Marc Charoud, RATP, UITP
14:15
Radio spectrum considerations for present and future rail communication systems in the CEPT / Electronic Communications Committee (ECC)
Thomas Weber, European Communications Office (ECO)
14:30
Towards a safe, integrated and interoperable European railway system
Giorgio Travaini, Shift2rail Joint Undertaking
14:45
Questions & Answers
15:15
Coffee and networking Break
15:50 - 17:40
SESSION 2: Railways Telecommunications and standardisation: status and expectations
15:50
GSM-R enhancement and its evolution
Ingo Wendler, SBB CFF FFS, ETSI Technical Committee Railway Telecommunications (ETSI TC RT)
16:10
The Future Railway Mobile Communication System
Dan Mandoc, Network Rail, UIC FRMCS
16:30
Preparing Infrastructure transition toward FRMCS
Michael Kloecker, ROCIG, Nokia - DE/Munich
16:50

How to ensure a soft transition of On-Board equipment
Pierpaolo Moreno Di Labio, ROCIG, Leonardo

17:10
Questions & Answers, Panel Discussion
17:40 - 19:30
Networking Cocktail
Agenda Day 2: Thursday 3 November
09:00 - 10:50
SESSION 3: Investigate future or other technologies attractiveness
09:00
How 5G technologies could benefit to the railway sector: challenges and opportunities
David Mottier, MERCE
09:20
Satellite for Rail use (GNSS and SATCOM)
Michele Castorina & Christian Wullems, ESA
09:50
ITS from the UK railway perspective
Piraba Navaratnam, Rail Safety and Standards Board (RSSB)
10:10
Future railway systems: security aspects
Charles Brookson, Chairman, ETSI TC CYBER
10:30
Questions & Answers, Panel Discussion
10:50
Coffee and networking Break
11:20 - 12:40
SESSION 4: Seeking Synergies
11:20
Standardising Critical Communications
Tony Gray, P3 Group, TCCA
11:40
Next Generation of Train Control Systems
Anne Sophie Chazel, NGTC/UITP
12:00
5G Vision for Vertical Industries
Philipp Deibert, the NGMN Alliance
12:20
Questions & Answers, Panel Discussion
12:40

CLOSING REMARKS
Workshop Conclusion

13:00

Sandwich lunch & End of workshop

Amélia Areias, European Commission
Amélia Areias is a Civil Engineer and holds a Masters in Civil Engineering Structures. Amélia started her professional career working in railway infrastructure research projects in two research centres at the Technical University of Catalonia in Barcelona and at the Technical University of Lisbon. Following this experience, Amélia joined the European Projects department at the Portuguese research-funding agency and later the European Parliament where she was actively involved in the negotiations of Horizon 2020, the 80bn€ European Framework for Research and Innovation for 2014-2020. Since 2014 Amélia is a Policy Officer at the European Commission responsible for Interoperability and ERTMS technical aspects within the Safety and Interoperability Unit of the Directorate-General for Mobility and Transport.

Charles Brookson, ETSI TC CYBER Chair, Azenby Ltd. Zeata Security Ltd.
Charles worked in the Department for Business, Innovation and Skills of the United Kingdom Government for twelve years, and is a Professional Electronic Engineer. He previously was Head of Security for the UK mobile operator one2one, and worked in British Telecom for twenty years before that, in the last few years in the Chairman's Office. He has worked in many security areas over the last 40 years, including Cryptographic systems, secure designs, policies, auditing, and mobile radio for over 30 years. He now runs his own Company Zeata Security Ltd and is a Director of Azenby. He was Chairman on the GSM Association Security Group for 25 years. He worked within GSM and 3GPP security standards, first chairing the Algorithm Expert Group way in 1986. He is Chairman of the ETSI TC CYBER. He was awarded an OBE for services to Telecommunications Security in 2015.

Michele Castorina, European Space Agency (ESA)
Michele Castorina works at European Space Agency as technical officer and he is a professional Electronic Engineer, He is Space4Rail initiative coordinator supporting the railway community by raising awareness of the added value that space-based assets can bring to railway applications . He is in charge of several industry led projects under the ARTES (Advanced Research in Telecommunications Systems ) programme exploring, through research and development (R&D) activities, innovative concepts to produce leading-edge satcom products and downstream services (using Global Navigation Satellite Systems, Satcom, Earth Observation data). Prior to this Michele was part of the Leonardo-Finmeccanica group working in business development initiatives for the aerospace division.
Jean Marc Charoud, RATP, UITP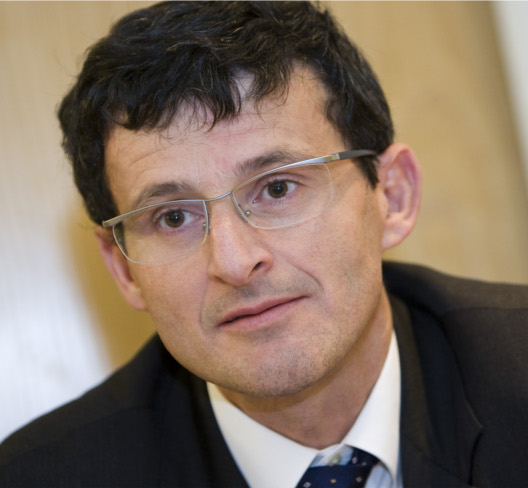 Jean Marc Charoud begins his career in the French Administration, in the Nuclear Policy Directorate of the Department of Energy. Two years after, he moves to take in charge the design and construction of the major route infrastructures works in the Versailles Area. In 1990, he joins Cofiroute, the only private toll motorway company at this period to develop the A86 tunnel project locking up the second Paris ring road and other stretches of Cofiroute Network. In 1998, he is in charge of the modernisation the network operation introducing a new traffic management system and the fast tolling technology. He is promoted head of the Network operation in 2001 and COO in 2002. In 2005, he advises Macquarie and Eiffage for their successful bid over the APRR toll motorway company. He joins RFF in 2006 as Director for investments. He is in charge of the network extension and modernization projects, for example, the HSL Rhine-Rhone works and the procurements of the major French rail PPPs. GSM-R, the first rail PPP project in France, is awarded in 2009 and its implementation starts in early 2010.
From January 2010, He is the head of the RATP engineering division, committed to achieve the modernization and the improvement of the network for the infrastructures, the systems and the information services delivered to the passengers. Jean-Marc Charoud is graduated from Ecole Polytechnique and Ecole des Ponts

Anne-Sophie Chazel, NGTC/UITP
Anne-Sophie Chazel studied at the Ecole Supérieur D'électricité in Paris, graduating in 1991, specialising in radio communications. Since joining Siemens she initially worked on the CCTV system for the trains of line 14 in Paris and then on all the CBTC data communications systems provided by the company.
She has a large experience on the field constraints, including radio propagation in tunnels, thanks to the numerous projects she followed all around the world. She is currently System design manager for the Siemens Mass Transit communication solutions, and key expert on communications solutions within the company. She was leader of the NGTC "IP Communication System" work package (closed in August 2016), and is rapporteur of the ETSI TR 103 442.
P

hilipp Deibert, General Manager, The NGMN Alliance
Philipp Deibert is General Manager for the NGMN (Next Generation Mobile Networks) Alliance, an initiative founded by world-leading operators to drive and guide the development of all future mobile broadband technology enhancements with a focus on 5G. At NGMN, he is in charge of the work programme management, strategy, partner management, marketing and financials.
Before joining NGMN, Philipp was a Senior Associate with Booz & Co in the Communication & Technology Practice. In this position, he led multiple key assignments for major international telecom operators and vendors. His main consulting focus was in the areas of Portfolio- and Growth- Strategies, Transformation Programs and Technology Strategy. Prior to that, Philipp worked for Motorola and for German Television ZDF.

Pierpaolo Moreno Di Labio, Leonardo, ROCIG
Pierpaolo Moreno Di Labio is the current Chairman of the Railway Operational Industry Group (former GSM-R IG).
Representative as Marketing and Business Development for Railway Transport in Leonardo – Finmeccanica.

Josef Doppelbauer, ERA
Dr. Josef DOPPELBAUER holds a degree and a Doctorate, both in Physics. He started his career at the Alcatel Research Centre in Vienna, Austria, where in 1997 he became Technical Director. In 2001, he moved to Paris to become Chief Technical Officer for Alcatel Transport Automation Solutions. Dr. DOPPELBAUER joined Bombardier Transportation in December 2002, first working in the Rail Control Solutions division, where he held several positions in Engineering, Sales, and as President. In 2008, he moved on to the global headquarters of Bombardier Transportation in Berlin. From July 2008 to June 2012, he was Vice President Project Management, and from July 2008 to December 2013 Chief Technical Officer.
The key responsibilities in this role included leading the standardisation of processes, tools and products, product safety, and critical projects support. Between January 2014 and December 2014, Dr. DOPPELBAUER was appointed Vice President Research and Technology, Bombardier Transportation.
He has 25 years of experience in key aspects of railway technology, including signaling and communications and control. Since the early 1990's, he has been involved with the development of the European Rail Transport Management System (ERTMS). His international work experience includes stations in Austria, France, UK, Sweden, and Germany. Dr. DOPPELBAUER is the current chairman of the European Rail Research Advisory Committee (ERRAC), the European technology platform of the rail sector. From 2011 to June 2014, he was the chairman of the Steering Committee of the Joint Technology Initiative SHIFT2RAIL. He also represented Bombardier Transportation in the Governing Board of SHIFT2RAIL.
Since January 2015 Mr. DOPPELBAUER is the new Executive Director of the European Railway Agency (ERA).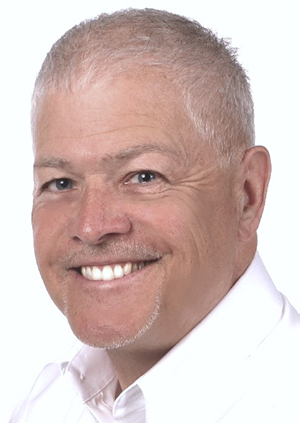 Tony Gray, Regional Business Director for P3 Group
Tony Gray is currently appointed Regional Business Director for P3 Group, a highly regarded German communications engineering and consulting services provider. He has worked in the mobile communications industry throughout most of his career of some 40 years to date. On behalf of P3, Tony serves as a board member and director of the TETRA and Critical Communications Association (TCCA), and is immediate past chairman of the TCCA's Critical Communications Broadband Group (CCBG). The TCCA is working with standards bodies including 3GPP and ETSI as well as other stakeholder groups worldwide to drive the development of common, global, mobile broadband technology standards and solutions for public safety and other critical communications users. The TCCA is also engaged with global regulators to find appropriate, and as far as possible harmonised, spectrum in which future critical communications broadband networks can operate.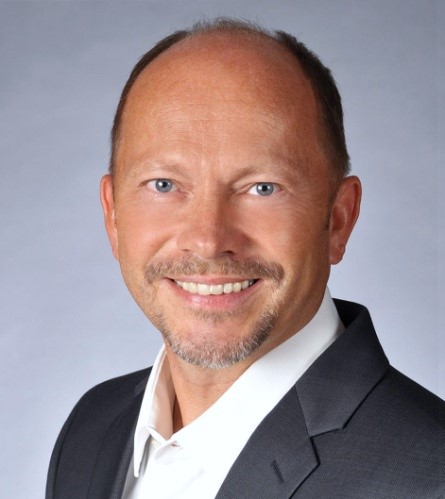 Michael Klöcker, Head of Strategy – Railway Solutions Nokia Networks
Michael Klöcker is working in the Global Railway Solution team as part of the Global Enterprise and Public Sector Business Unit and is responsible for strategic positioning of the current GSM-R solutions as well as for future evolution of the railway communication systems. In his role he closely interacts with the customers around the globe to identify requirements, analyses the market needs and strongly interacts with the Nokia product business lines on product and solution definition and further evolution. Additionally, he is representing Nokia in relevant European Union – Agency for Railwas and UIC bodies and conferences, with special focus on the standardization of the next generation railway telecommunication system. He has been developed his knowledge on communication technologies starting with R&D activities in the early 90' within Siemens, continuing with various roles in product and solution management for mobile networks. Since 2006 he focused on the railway segments. Michael holds a Master Degree in Computer Science and is currently based in Munich/Germany.

Dan Mandoc, Network Rail, UIC FRMCS
Dan Mandoc starting working in Railways Telecom environment in 1992. In 2006 he Joined the UIC, and in 2009 he was appointed ERIG Chairman. He contributed to two EIRENE versions, The IP Introduction to Railways Guideline, GPRS for ETCS, Interferences to GSM-R, GSM-R roaming activities, the launch of the FRMCS. Since 2014, he works for Network Rail, as Professional Head – Telecoms, and he supports the UIC FRMCS Project, as the deputy Project manager.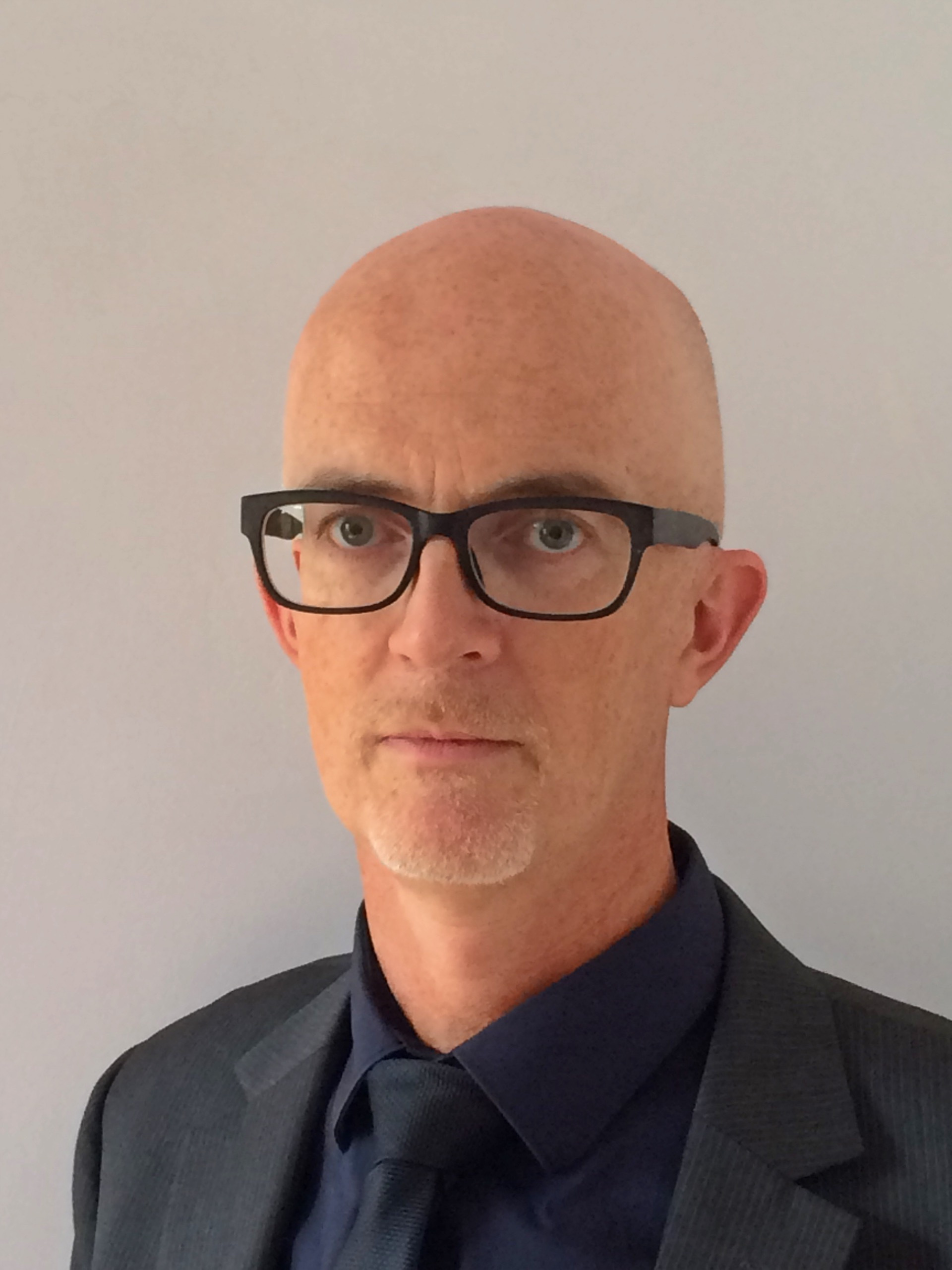 Dr. David Mottier, Head of the communication division of Mitsubishi Electric R&D Centre Europe (MERCE) in Rennes, France
Dr. David Mottier first joined Orange/Télédiffusion de France laboratory in 1994 as a researcher on cable and satellite broadcasting. In 1998, he entered the new research laboratory of Mitsubishi Electric in France. He has been involved in the design of 3G/4G physical layers and in related European collaborative projects. In 2006, he was appointed as manager of radio access network activities with a focus on 3GPP LTE standardization.
Since 2008, he has been the European head of telecom R&D for Mitsubishi Electric. His current focus includes the design of 5G radio access networks as well as the optimization of communication technologies for railway, satellite and automotive applications. He also coordinates the related standardization activities of his division in Europe (ETSI, DVB, CENELEC) and at international level (ITU, 3GPP, IEC, IEEE).

Piraba Navaratnam, Rail Safety and Standards Board (RSSB)
Piraba Navaratnam is a Research and Innovation Manager at the Rail Safety and Standards Board (RSSB) where he closely works with industries and academia within and beyond the rail sector on research and innovation activities for delivering the Rail Technical Strategy objectives. He also manages the development of future rail communication requirements (vision) and research and innovation strategy for the rail industry in Great Britain. Before his appointment at RSSB, he was a Research Fellow at the Institute for Communication Systems, University of Surrey and has worked on and managed several national and European collaborative projects in the areas of future networks and Internet of Things. His main topics of interests are now on future rail communication and intelligent information management systems. He holds a PhD from the University of Surrey, UK.

Luis Jorge Romero, ETSI Director-General
Luis Jorge Romero, Director General of ETSI, has more than 20-years experience in the telecommunications sector. At ETSI he has initiated a global standardization partnership for Machine to Machine communications, oneM2M, has overseen the rapid development of ETSI's Industry Specification Group on Network Functions Virtualization, and has driven the implementation of the ETSI Long Term Strategy, an ambitious plan to prepare the institute for the future. Previously he has held diverse Director positions in Spain, Morocco and Mexico, predominantly with Telefonica. As Global Director for International Roaming and Standards, and Director of Innovation and Standards, he oversaw Telefonica's participation in global standardization activities, and participated directly in the work of the Next Generation Mobile Networks (NGMN) Alliance and in the GSM Association (GSMA). Before joining ETSI in July 2011, he held the position of Director General of Innosoft and was also a partner and board member of Madrid-based Innology Ventures.

Robert Sarfati, Chairman, ETSI Technical Committee Rail Telecommunications (ETSI TC RT), Union Internationale des Chemins de Fer/Systra
Robert Sarfati, Fellow IRSE, is a graduate Engineer in Signalling and Telecommunications.
Today, as SYSTRA's Vice-President for Technologies and Services for Mobility, he is involved in several projects in Europe and worldwide. Robert Sarfati is the Chairman of the UIC ERTMS/GSM-R ERIG, the Railways Implementers Group high level strategic Group gathering Telecommunications Railways Managers, chairman of the UIC ERTMS/GSM-R Operators Group in charge of ensuring interoperability of networks and future developments. Robert Sarfati is the Chairman of the ETSI Project Rail telecommunications in charge of railway telecommunications standardisation processSince 1973 he has been involved in telecommunication systems development for major companies.
Since 1986, he worked as a consultant on telecommunications projects and system engineering for several major telecommunication projects worldwide. As a Vice-President of Engineering of TELEMATE in 1992, he was involved in the setting up of mobile radio networks world-wide for France Telecom International. He joined SYSTRA in 1996 as a senior consultant and has been involved in the Telecommunications activities for railway and public transportation projects. From 1996 to 2000, he has been leading the MORANE European project aiming at standardising railway radio communications in Europe.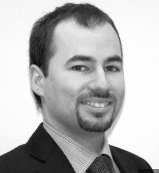 Giorgio Travaini, Shift2Rail Programme Coordinator
Giorgio Travaini as Shift2Rail Programme Coordinator is responsible for coordination of the JU's programme with a view to ensuring that the activities contribute to the fulfilment of the objectives of the S2R Master Plan. Prior to this posting, Giorgio Travaini was Senior Corporate advisor at UNIFE - the association of the European rail industry - advising the General Director on strategic topics, and liaising with the Shift2Rail Founding Members. He had been coordinating since 2010 the preparation phase of Shift2Rail, that lead to the JU regulation proposals of the European Commission. Since 2007, Giorgio Travaini was responsible as Senior Technical Manager for the supervision and coordination of more than 30 successfully EU-funded research projects, the UNIFE dedicated team and technical committees. He had also been significantly involved in ERRAC - the European Technology Platform for Rail Research - where he covered the secretary role.
In 2006, Giorgio Travaini assisted Mr. Paolo Costa, Chairman of the Transport and Tourism Committee of the European Parliament, in all legislative dossiers both in Brussels and Strasbourg. He joined the EU environment in 2004, working for the European association of Chamber of Commerce in Brussels and for the Brussels Regional office representation of his native region - Valle d'Aosta (IT).

Thomas Weber, Spectrum Management, European Communications Office (ECO)
Joined the European Communications Office in 2010 as expert for spectrum management and is the chairman of the WG FM Maintenance Group on Short Range Devices (SRD/MG). He is also responsible for several frequency management project teams in the WGFM, the European Common Allocations Table and the ECO Frequency Information System (EFIS).
Before that, he worked for the Federal Network Agency in Germany in 2001-2010 and was the chairman of several ETSI standardisation groups dealing with ITS, PMR, DMR, GSM-R and UWB as well as the chairman for the DIN/DKE German National standardisation committee on radio devices. He also worked several years for several satellite operators and in the industry in satellite communications. He holds a degree in Communications Engineering acquired at the University of Applied Sciences in Dieburg, Germany.

Christian Wullems, European Space Agency (ESA)
Christian works in the Radio Navigation System and Techniques section of TEC at the European Space Agency, where his current role includes supporting the exploitation of Global Navigation Satellite Systems for next generation train control as well as support for topics related to GNSS authentication. He has a PhD in information security and a postgraduate diploma in rail accident investigation. He has experience in both railway and GNSS industries, having previously lead several R&D projects for the Australian rail industry at the Cooperative Research Centre for Rail Innovation and in GNSS authentication at Qascom S.r.l. in Italy.