6TiSCH/6lo Plugtests
ETSI organizes the first joint 6TiSCH/6lo (IPv6 over the Timeslotted Channel Hopping mode of IEEE 802.15.4e)/(IPv6 over Networks of Resource-constrained Nodes) Plugtests™. This event will be held from 15 to 17 July 2016 in Berlin, Germany. This event has the support of the IP6 ISG (IPv6 Internet Protocol version 6 Industry Specification Group) and of the Internet Engineering Task Force (IETF) 6lo Working Group.
This joint Plugtests™ event will focus on assessing the interoperability of 6TiSCH and 6lo implementations.
6TiSCH
The focus of the 6TiSCH tests will be on:
- draft-ietf-6tisch-minimal
- draft-ietf-6tisch-6top-protocol
- secure joining
- backbone router operation.
6lo
The focus of the 6lo tests will be on specifications RFC4944, RFC6282 and RFC6775 adapted to:
- Constrained wired networks* (draft-ietf-6lo-6lobac-04)
- DECT Ultra Low Energy air interface* (draft-ietf-6lo-dect-ule-04)
- Bluetooth low energy air interface* (RFC 7668)
- Near Field Communication* (NFC) radio interface* (draft-ietf-6lo-nfc-03)
- IEEE 802.15.4 Networks (RFC 4944), both 2.4 GHz and 900 MHz*
(* if number of implementations permits)
Please note that the participants' names and the interoperability results will not be public as the event will be covered by a Non-Disclosure Agreement.
This activity is supported by the European Commission.
REGISTRATION
All participants must be registered for the event in order to receive their credentials to access the WIKI and be subscribed to the mailing list dedicated to this event. Companies registered shall have at least one person on site during the event. The registration deadline is 30 June 2016.
Every first person in a company to register to this event is de facto the official contact, who can add new participants from this company with the credentials received upon first registration.
The event is free of charge and attendees are responsible for all other associated costs (travel, meals, etc.).
NDA
All participating companies must sign the Non-Disclosure Agreement (NDA) that the official contact will receive upon registration. Companies will not be allowed to participate to the event if the NDA has not been signed. The deadline to return the signed NDAs to ETSI is 8 July 2016.
joint 6TiSCH/6lo Plugtests Blog
The direct link to refer to this blog is http://www.etsi.org/news-events/events/1077-6tisch-6lo-plugtests?tab=2

Subscribe to blog

Watch this space!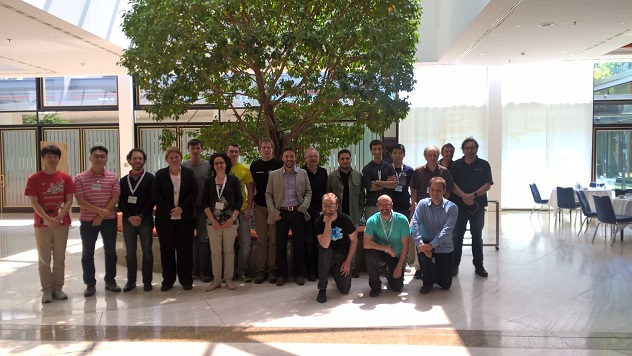 The participants are testing actively in Berlin.