#WeareETSI: Diversity, Equity, and Inclusiveness
ETSI is committed to raise awareness of diversity, equity and inclusiveness – the key pillars of the ETSI community.
Our campaign #WeareETSI highlights the people behind our standards: #TheStandardsPeople.
Meet the Women of ETSI >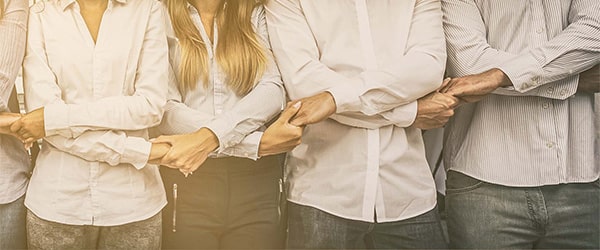 We dedicated the month of March, coinciding with International Women's Day, to gender diversity, and received an amazing response from our female contributors – the women of ETSI. Watch their video testimonials on this webpage and hear their views on diversity, equity and inclusiveness in the ETSI community. You will learn how they got into ITC standardization, their role and experience in ETSI, and whether and how gender played a role in their experience. Fellow women considering ICT standardization as their future career may obtain some good advice.
It's never too late to contribute! If you'd like to make your voice heard, send us your video testimonial (self-recorded in landscape format, length of approx. 2 minutes): branding@etsi.org
Coming up: SMEs in ETSI >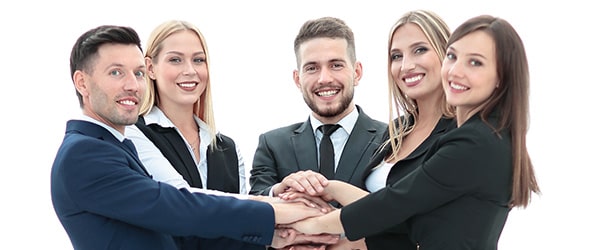 Coming Up: SMEs in ETSI
The next part of the #WeareETSI campaign will focus on Small and Medium Enterprises (SMEs)
.SMEs make up an impressive 27% of ETSI's diverse membership of over 900 organizations from 64 countries. Like any other member, SMEs directly participate in our standardization committees, contributing to developing any ETSI standard or specification.
With this campaign, we'd like to hear from our SME members about how they view their place in this diverse community and advise how to make the most of membership in ETSI as an SME.
Get involved! Send your self-recorded video testimonial in landscape format of approx. 2 minutes to branding@etsi.org
We look forward to receiving your contributions to which we will add the ETSI logo and the hashtag #WeareETSI.
All contributions will be promoted via ETSI social media channels and on our website.
Our Members' Testimonials
Suno Wood, Association of users for life cycle resource management for information communication technology (FR) - Chair of ETSI TC eHealth

Cristina Lumbreras,

European Emergency Number Association (BE) -

Chair of ETSI TC EMTEL

Zou Lan,

Huawei Technologies (UK) Co., Ltd. (GB)

- 3GPP SA5 Vice Chair, Rapporteur of ETSI GS ZSM 003

Marianne Mohali, Orange (FR) -

oneM2M RDM Vice Chair

Bettina Funk,

ITS (SE)

- ETSI Board Member, Chair of ETSI Board Process Group

Shane HE, Nokia (DE) - Chair of oneM2M RDM Working Group
Guangjing Cao, Huawei (FR) -

Vice Director of ETSI Coordination Department

Claire d'Esclercs, ETSI (FR) - Director for Membership Development in ETSI
Chantal Bonardi, ETSI (FR) - Technical Officer at ETSI
Susana Fernandez, Ericsson (SE) - Vice-Chair 3GPP CT WG3
Sophia Papathanasopoulou, Ministry of Digital Governance (GR) - Head of Broadband Unit
Isabelle Valet-Harper, CommLedge (FR) - Standards Consultant & ETSI Board member
Muriel Deschanel, b<>com (FR) - Senior Director Applications and Hypermedia
Rana Kamill, BT (UK) - IoT Ecosystem Architecture Solution Manager & ETSI and oneM2M Delegate
Lena Chaponniere, Qualcomm Inc (US) - Sr Dir, Technical Standards & 3GPP CT1 Vice Chair
Nurit Sprecher, Nokia Solutions and Networks GmbH & Co (DE), Vice Chair of ETSI ISG ZSM
Michelle Wetterwald, Nettelany (FR) - Senior Expert in Networking and Mobile Systems