2nd ETSI TC ITS Workshop
The 2nd ETSI TC ITS Workshop, organised and hosted by ETSI in Sophia Antipolis, France, took place on 10-12 February 2010 under the auspices of HEAVY SNOW (Washington DC, Brussels, Munich, ETSI !!!!)
Despite the weather, 115 people actively participated to this event (against 140 registered).
The agenda included numerous sessions, with presentations given by experts representing organizations such as ETSI, ERTICO, the European Commission and various European Research projects, as well as the private sector and universities.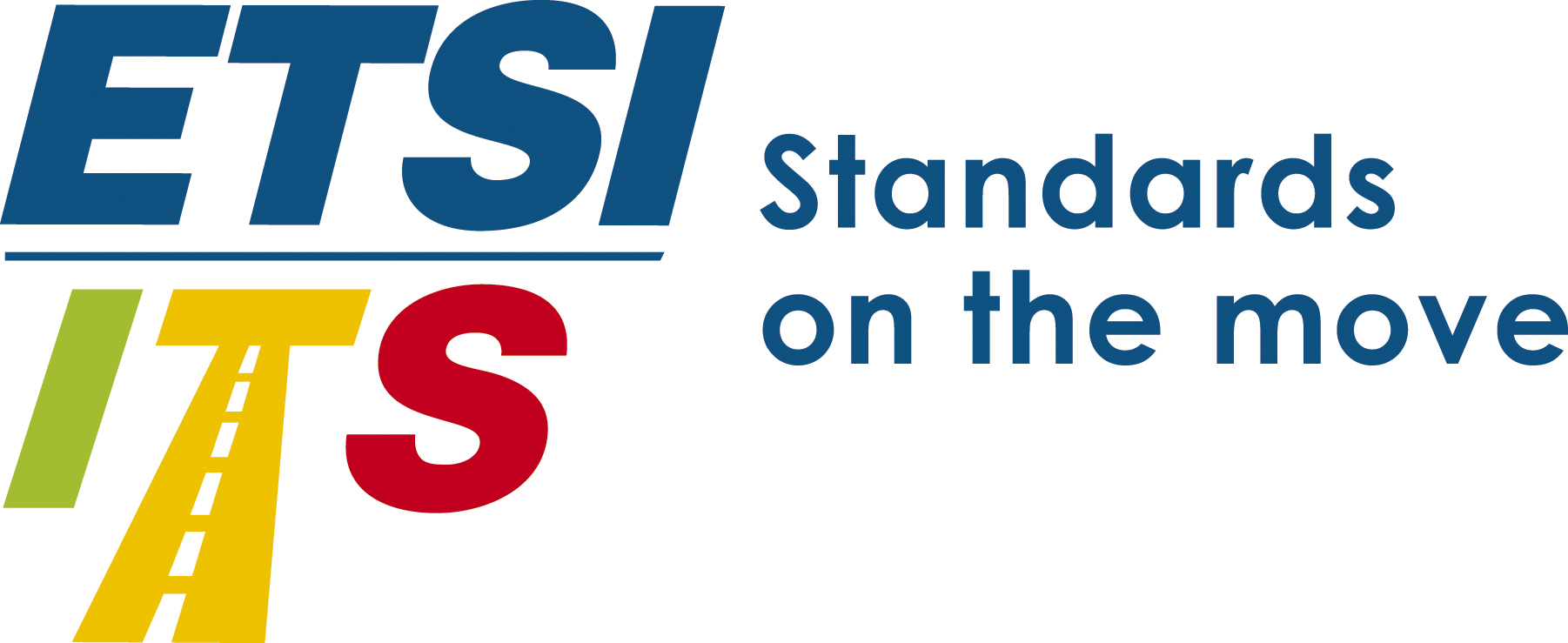 The ETSI TC ITS Workshop provided a thorough overview of the ITS related standards published so far, as well as including workshop/panel discussions on ongoing standardization activities in TC ITS and presentations of the international standardization activities on Cooperative Systems.
Various ways to deploy Cooperative Systems were presented and discussed; this included addressing the inclusion of infrastructure based networks and applications as well as business models, with specific reference to the corresponding standardization. In addition, experiences from research projects and field operational tests were discussed within a global perspective. Finally, an analysis was made of how the current expertise in Corporative Systems Standardization could be used for other ITS domains such as train management systems, eCustoms, eFreight and the inclusion of pedestrians.
KEYNOTE SPEECHES
Welcome Address
Walter Weigel, ETSI Director-General
International standardization for ITS in ETSI
Soeren Hess, ETSI TC ITS Chairman
Cooperative Mobility and the importance of harmonised international standards
Juhani Jääskeläinen, European Commission
International Harmonization of Cooperative Systems Standards
US Department of Transportation Perspective
Shelley Row, US Department of Transportation, Director, ITS Joint Program Office
ITS Radio Systems in Japan
Yasushi Sakanaka, Ministry of Internal Affairs and Communications Japan (MIC)
Current activities towards deployment of cooperative mobility services
Hermann Meyer, Chief Executive Officer, ERTICO, ITS Europe
Regulatory framework for ITS deployment in the European Union
Gzim Ocakoglu, European Commission DG TREN
SESSION 2: THE EUROPEAN COMMISSION MANDATE ON ITS
Moderator: Søren Hess, ETSI TC ITS Chairman, Daimler AG
European Commission's expectations towards the mandate
Emilio Davila Gonzales, European Commission
ITS standards: the CEN/TC278 perspective
Henk Stoelhorst, CEN TC 278 Chairman
Overview of ETSI TC ITS actions under the mandate
Soeren Hess, ETSI TC ITS Chairman
Agreed repartition of work between CEN and ETSI under the mandate
Hans-Joachim Schade, CEN TC 278 WG16
SESSION 3 : SO FAR SO NEXT - PANEL DISCUSSION ON ETSI ITS WORKING GROUPS STANDARDIZATION ACTIVITIES
Moderator: Søren Hess, ETSI TC ITS Chairman, Daimler AG
Application Requirements and Services
Lan Lin, Hitachi, Working Group 1 Vice Chair
Architecture and Cross Layer
Knut Evensen, Q-Free, Working Group 2 Chair
Transport and Network
Andreas Festag, NEC Europe Ltd, Working Group 3 Chairman
Media and Medium related
Thomas Weber, BMWi Working Group 4 Chair
Security
Siv Hilde Houmb, Teleno, ETSI TC ITS WG5 Member
Interoperability and Testing
Sebastian Mueller, ETSI, Centre for Testing and Interoperability
SESSION 4: GLOBAL STANDARDIZATION AND RESEARCH ON ITS
Moderator: Gregor Gärtner, Volkswagen AG
Standardization and research activities on cooperative systems in Japan
Takeshi Yamamoto, NEC Corporation, ITS Business Promotion Center
ITU The international collaboration in ITS radio communication standards from an ITU-R perspective
Satoshi Oyama, Hitachi Ltd
ISO TC 204 Intelligent Transport Systems, Global ITS standards with a focus on Cooperative Communication Systems
András Csepinszky, ISO TC204 WG16
Cooperative systems for road safety Smart Vehicles on Smart Roads: the SAFESPOT Integrated Project
Giulio Vivo, SAFESPOT Integrated Project Deputy Coordinator
Combination of IPv6 and geonetworking: Output of the GeoNet project
Thierry Ernst, INRIA
Bringing Robustness into 5.9 GHz ITS WAVE/DSRC Systems
Nicolai Czink, FTW
Impact of the Double Radio Interface Solution on Network Performance
Luca Casone, ST Microelectronics
iTETRIS: the integrated wireless and traffic platform for real time road traffic management
Michelle Wetterwald, Eurecom
SESSION 5: DEPLOYMENT OF COOPERATIVE SYSTEMS
Moderator: Martin Arndt, ETSI TC ITS Technical Officer
PRE-DRIVE C2X project : Commercial services as key to successful implementation of cooperative systems
Matthias Schulze, Daimler AG
CVIS Communication Performance Results
Marie Moe, Q-Free
COOPERS - Co-operative systems for intelligent road safety - Analysis and Validation: Communications, HMI and Test Bench – first results
Erwin Schoitsch, AIT Austrian Institute of Technology
International Harmonization of Cooperative Systems Standards and the Intellidrive SM Program
Steve Sill, US Department of Transportation, Program Manager Vehicle Safety Technology, ITS Architecture and Standards
SESSION 6 : COOPERATIVE SYSTEMS, ONE STEP BEYOND
Moderator: Martin Arndt, ETSI TC ITS Technical Officer
TISA in the ITS-landscape: Competition or Complementation for V2V
Thomas Kuhn, Continental Automotive GmbH
Hybrid architecture and 17 575 standard
Jirovsky Vaclav, Facutly of Transportation Sciences, Czech Technical University, Prague
ITS distributed road side infrastructure and standardization needs
Sandford Bessler, FTW Austria
SUMMARY AND CLOSING SESSION
Søren Hess, ETSI TC ITS Chairman, Daimler AG