Welcome to GSC-18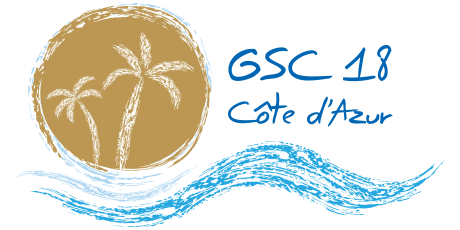 ETSI hosted the 18th Global Standards Collaboration (GSC) meeting on 22 - 23 July 2014 at its premises in Sophia Antipolis, France.
On 21 July a preparation meeting for Heads of Delegations (HOD) took place followed by a welcome cocktail.
Delegations from regional ICT standards bodies, the ITU, IEEE-SA and observer organizations from all over the world met in the south of France to discuss the state of standards development in their organizations. This year the focus was on the following 3 strategic standardization topics:
Internet of Things (IoT) and Machine to Machine Communications (M2M)
Software Defined Network (SDN) and Network Functions Virtualization (NFV)
Critical Communications
These strategic topics were addressed by invited industry experts and experts coming from GSC Members.
The Global Standards Collaboration also hosted several work Groups (WG) and Task Forces (TF) working on global coordination in the following areas:
Intellectual Property Right (IPR) WG
International Mobile Telecomm (IMT) TF
Emergency Communications (EM) TF
Intelligent Transportation Systems (ITS) TF
Radio Microphones (RM) TF
These TFs and WG run their own meetings and report annually on their work to the GSC Management.
The goal of the Global Standards Collaboration is to enhance co-operation between participating standards organizations from different regions of the world in order to facilitate exchange of information on standards development, build synergies and reduce duplication. Meeting approximately once a year, GSC provides for the regular exchange of work programmes and other information on selected strategic topics.