Mandelieu-La Napoule, Cote d'Azur
---
ETSI is pleased to support and actively contribute to NGON & 5G Transport, taking place on 30 May - 1 June 2023 in Mandelieu-La Napoule, Cote d'Azur, France.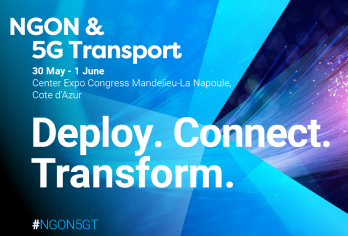 NGON & 5G Transport provides the global go-to meeting place for optical networking professionals to formulate and benchmark strategic and technical frameworks, learn about new technologies on the horizon and equipping their network with the best possible operating strategy and technology advancements, to operate ahead of the competitive curve.
ETSI is actively shaping the event programme with the session: ETSI: Evolving Towards F5G-Advanced for Green 10 Gbps Everywhere, on 30 May at 11h00-12h30 CEST. The session will be presented by Dr. Luca Pesando, Chair of ETSI ISG F5G (Fifth Generation Fixed Network) and Dr. Olivier Ferveur, Vice-chair of ETSI ISG F5G, amongst others.
More information including agenda and registration information are available on the event web site.
Any Questions? Contact us