Sophia Antipolis, France
---
ETSI's annual flagship event on Cyber Security returns in 2022 from 3rd to 5th October, in ETSI, Sophia Antipolis, France. Save the Date!
We are excited to announce the return to a face-to-face format for the event, scheduled to coincide with Cyber Security Month 2022.
The ETSI Security Conference 2022 (previously ETSI Security Week), running over three days, will debate EU and Global Cyber Security Regulation, Policy, Security Innovation and Standardisation.
Each day will have a dedicated theme:
Day 1: Global Regulation and Certification Landscape
Day 2: Security Verticals
Day 3: Technology Day – (Horizontals & Toolboxes)
Agenda topics will include: 5G, AI, Cyber Security Act (CSA), IoT / Connected Device Security, Post Quantum and Co-ordinated Vulnerability Disclosure (CVD). The detailed agenda should be available in July.
The event will include a series of demos and poster sessions.
The event is open to all upon registration. Registration will open at a later stage. Save the date!
Meet & Network with the Community!
This face-to-face event provides an exceptional opportunity for the security community to come together to exchange with experts, network with peers, and share facts and opinions around the subject of cybersecurity standardization.
For 2022 we have established a media partnership with CyberSecurity Magazine, a prominent media outlet connecting industry experts and scientists from the cybersecurity area. You will find extensive coverage of the event in the mag.
ETSI Headquarters
650 Route des Lucioles
06560 Valbonne - Sophia Antipolis
FRANCE
Tel: +33 4 92 94 42 00
Detailed venue information is available here.
Samim Ahmadi, Umlaut
Charles Brookson, ZEATA Security
Alex Cadzow, C3L
Scott Cadzow, C3L
Peter C, NCSC
Mirko Cano Soveri, ETSI/3GPP
Sonia Compans, ETSI
Slawomir Gorniak, ENISA
Alan Hayward, NCSC
Alex Leadbeater, BT, Chair TC CYBER, Programme Committe Chair
Tieyan Li, Huawei
Jean-Pierre Quémard, KAT
Davide Pratone, Huawei
Tony Rutkowski, CIS
George Sharkov, European DIGITAL SME Alliance & SBS
Colin Whorlow, NCSC
Any Questions? Contact us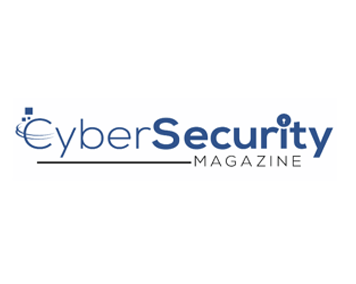 At Cybersecurity Magazine we first and foremost aim to bring cybersecurity associated information in language accessible to everyone. We feature weekly articles, written and reviewed by experts, and podcasts in various topics around the latest cybersecurity news and developments. We aim to bring quality topical articles that will help professionals and experts in the field, decision makers, and all users of technology. Our monthly podcast features episodes from our editors, with special guest experts, discussing the latest news and relevant topics of cybersecurity.