The Seconded European Standardization Expert in China (SESEC)
The Chinese market is enormous and is growing fast. Standardization is an important tool for ensuring that trade flows between the EU and China.
The three European Standards Organizations (ESOs: CEN, CENELEC and ETSI) have appointed a Seconded European Standardization Expert to represent us in China. This is the SESEC project.
We have already had two successful phases of this project (2006-2008 and 2009-2011) in which a seconded expert has worked on our behalf in China.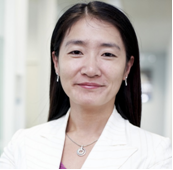 The third Expert, Dr Betty Xu, took up her three-year posting in China at the end of 2014. She is based in Beijing.
For more information about the project, please see the SESEC website or contact Partnerships.

There is a similar project in India – the SESEI project.
Both of these projects are co-financed by the European Commission, the European Free Trade Association and the ESOs.
Objectives
The overall objective of the project is to represent the interests of the European standardization community in China. SESEC aims to increase co-operation between Europe and China in standardization-related matters. This third phase of the project will focus particularly on standardization developments in China at the provincial level.
Specific objectives include:
Promoting European and international standards in China
Improving contacts with different levels of the Chinese administration, industry and standardization bodies
Improving the visibility and understanding of the European standardization system in China
Gathering regulatory and standardization intelligence
For more information about the project, please contact Partnerships.