3GPP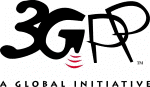 The Third Generation Partnership Project (3GPPTM) - 3GPP website - was established in 1998 to develop specifications for advanced mobile communications.
It comprises:
seven regional Standards Development Organizations (SDOs) including ETSI
market associations
several hundred companies
The original scope of 3GPP was to produce globally applicable reports and specifications for a third generation mobile system based on evolved Global System for Mobile communication (GSM™) core networks and the radio access technologies that they support.
Today the project provides complete system specifications for cellular telecommunications network technologies. It covers:
radio access
the core transport network
service capabilities
codecs
security
quality of service
The specifications also provide hooks for non-radio access to the core network, and for interworking with Wi-Fi networks.
3GPP is supported by the Mobile Competence Centre (MCC) which is part of the ETSI Secretariat (see MCC on 3GPP website).