The Secretariat
Secretariat structure
Secretariat management
The Secretariat is headed by the Director General and 4 CxOs. It comprises about 120 members of staff who provide technical, administrative and logistical support for all our activities.
It is based in a purpose-built main headquarters building and the adjacent Einstein Building on the hi-tech activities park in Sophia Antipolis in the South of France.
For other contacts in the Secretariat please refer to our Contact us page.
ETSI main building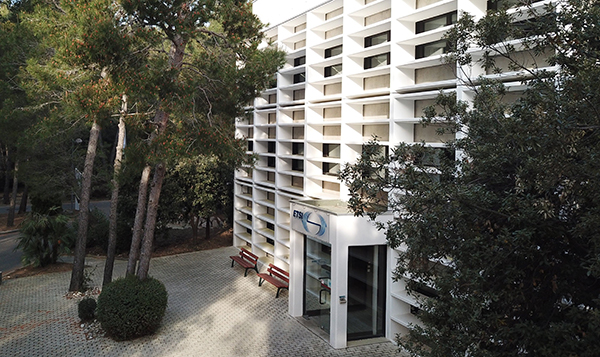 The work of the Secretariat
Support officers and assistants look after and support individual committees and projects
Centre for Testing and Interoperability provides support and assistance to our technical committees to ensure standards are well-written, complete, clear, unambigious and well-structured
A team of editing specialists assists with the processing, approval and publication of the standards that are drafted by our committees (including the operation of editHelp!, a dedicated service with practical aids for drafting standards)
Communication services to ensure information on ETSI's work is available and known
Hosting meetings of ETSI committees in the Secretariat
Workshop and event management
Co-ordinating our relationships with external organizations such as the European Commission and other standardization organizations
Financial services
IT services
Legal services
HR services
In addition, we provide support for the two global Partnerships Projects: