The ZSM ISG reached a significant milestone, agreeing on the baseline for the ZSM architecture
The third ZSM meeting was hosted by Huawei on June 04-08, 2018, in the fascinating Chinese city of Shenzhen.
The meeting was particularly special because of the intensive and fruitful ad hoc technical brainstorming that took place during the week, enabling thorough consideration of the requirements, architectural principles and design. By the end of the meeting, the ZSM group had agreed on the baseline for a service-based, end-to-end management architecture (depicted in Figure 1 below). The architecture enables automation at scale and allows all operational processes and tasks – delivery, deployment, configuration, assurance, and optimization – to be executed automatically.
The architectural principles and requirements were agreed on with the aim of shaping the architectural baseline and guiding its further development during the standardization process. The architecture is modular, flexible and extensible. It allows deployments that can be adapted to different volumes of managed entities and/or to various scales of the geographic distribution of these entities. Modules can be independently deployed and scaled. The functional components of the architecture will also be designed for failure – so that management services can cope with failure of themselves and of the infrastructure without or only with modest service degradation.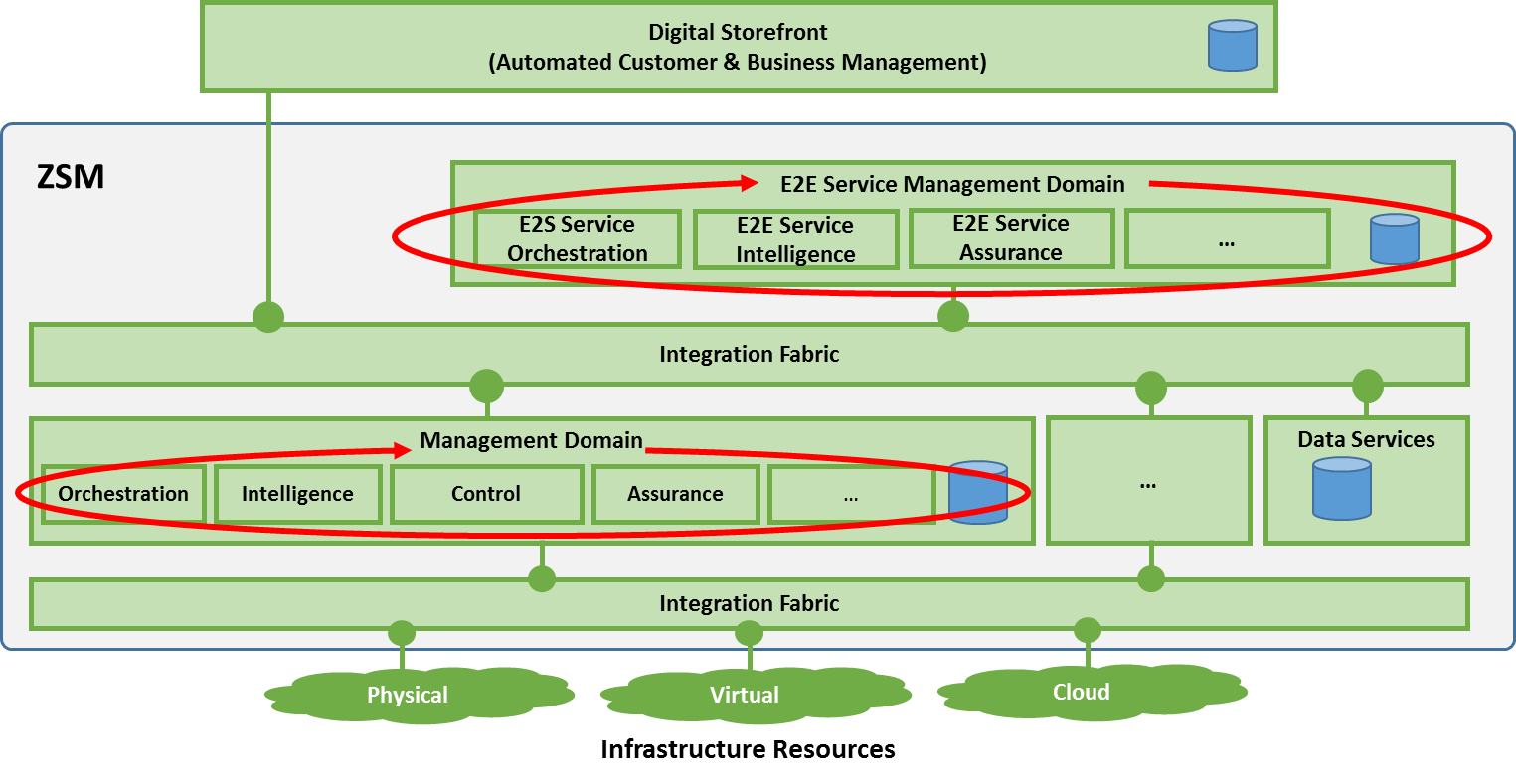 Figure 1: ZSM Architecture