ETSI NFV returns to Silicon Valley, in conjunction with the NFV/SDN community
Summertime is typically a time for holidays, family, and a break from the hectic pace of our professional lives. But not in Silicon Valley, where the 11th meeting was held for the ETSI Network Functions Virtualisation Industry Specification Group (NFV ISG). In fact, with the OpenDaylight Summit, MEF Quarterly meeting also being held in the same week, it remains as busy as ever.
It was fitting that Dell, Intel, Brocade, and Red Hat joined forces to sponsor the meeting, ensuring a comfortable and convenient venue for our global visitors and locals as well. Hosting the meeting in San Jose offered opportunities for a series of joint meetings with other key SDN and NFV industry groups and open source projects which prove to be instrumental towards progressing collaboration, NFV requirements refinement, and ultimately, adoption.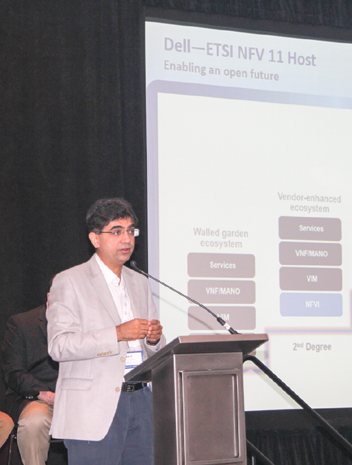 Figure 1- Arpit Joshipura, VP Dell Networking & Enterprise, addressing the ISG Plenary
Source: Klaus Martiny, DT (Vice-Chair, NFV Network Operators Council)