Recommended Events
ETSI recommends the following workshops and conferences on topics close to our standardization activities. Many of these events will have speakers on behalf of ETSI. Special benefits may be available to ETSI Members where we agree to endorse an event. In some cases you may meet with ETSI staff and experts on the ETSI stand.
RAN USA
4 December 2017, San Jose, US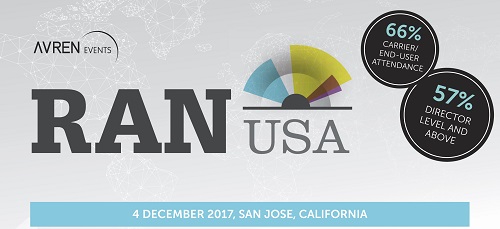 ETSI is pleased to endorse this event where ETSI MEC ISG will be represented by Ms Shashi Mariputtana of Intel. She's an active ETSI MEC ISG delegate, who will provide an ETSI MEC ISG update, including PoC updates.
With a real world focus, RAN USA takes a "deep dive" approach to share real knowledge about how carriers are tacking the challenges of today and preparing for the future.
This is an event for the entire RAN community – from CTOs to engineers; from hardware to systems providers; from operational executives to research academics and industry analysts, there's something for everyone at RAN USA.
RAN USA will give you a concise, coherent view of where the RAN industry is going, with detailed analysis of use cases, patterns and traffic levels and an honest assessment of latest initiatives.
Gain independent and clear advice from the experts. Avren is known for the quality of our events and giving visitors clear, unbiased information to inform their decisions.
This event is a showcase for innovations, with a spotlight on new developments that will shape the future of the RAN.
For more information visit the event website.
SCWS US
5-6 December 2017, San Jose, US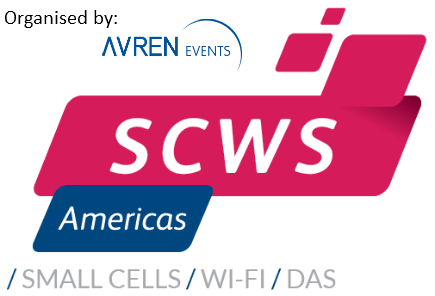 ETSI is pleased to endorse this event which will be co-located with RAN USA. Ms Shashi Mariputtana of Intel, an active ETSI MEC ISG delegate will be speaking at the event.
SCWS Americas brings together the entire Small Cell, Wi-Fi, DAS and Backhaul ecosystems to share trial and deployment experiences, build lasting business relationships with qualified industry stakeholders and provide a platform for exciting new product launches and technological developments.
The event is presented in exclusive partnership with the Small Cell Forum.
Specifically targeted at the mobile carrier and end user community, SCWS Americas offers practical no-nonsense advice to CTOs, engineers and senior managers, helping them select the strategic and technology partners that are right for them.
For more information visit the event website.
India m2m + iot Forum 2018
30-31 January 2018, New Delhi, IN

ETSI is pleased to endorse the 5th edition of India m2m + iot Forum 2018 which is scheduled to be held on 30–31 January 2018, in India Habitat Centre, New Delhi, India. It is being jointly organized by Department of Management Studies, Indian Institute of Technology Delhi (DMS, IIT Delhi), FI Media (Future Internet and Electronic Media) a project funded by the European Union, and m2m2iotpaper. The 5th edition of the forum, will host the most prestigious '4th India Smart Cities Forum' and '4th India Smart Villages Forum'.
The forum aims at enriching the m2m and iot ecosystem with market intelligence, technology trends, success stories and capacity building, and offers the best opportunity for branding and positioning, learning and sharing, connecting and networking with eminent peers, senior decision makers from Central and State Government Agencies and Departments and Industry Experts and have created opportunities for the m2m + iot systems designers, application developers, and hardware manufacturers, to build realistic business contacts with leading buyers from within the country and the world. The forum provides a distinct platform for transcontinental companies to showcase their business propositions, innovations and capabilities to the potential buyers in one of the fastest growing country of the world 'INDIA'.
For more information visite the event website.
The European 5G Conference
12-13 February 2018, Brussels, BE

ETSI is pleased to be a Supporting Partner of The European 5G Conference. With Europe now almost 18 months in to the roadmap laid out by the Commission's communication package 'Connectivity for a European Gigabit Society', The European 5G Conference will look at the progress that has been made to date and the challenges ahead for policymakers and stakeholders.
Focusing on aspects such as connectivity and future deployment and business models, the conference will look at the shape of a future 5G world and at where Europe sits at a global level as it looks to deliver on its target of making 5G a reality for all citizens and businesses by the end of this decade.
Adrian Scrase, ETSI's CTO, will be speaking at the event on Defining the 5G vision.
For more information visit the event website.
For further information on any of these events, please contact the ETSI events team, or contact the event organizer directly.
The ETSI events mailing list provides information on events that ETSI is organizing, endorsing or participating in.