Recommended Events
ETSI recommends the following workshops and conferences on topics close to our standardization activities. Many of these events will have speakers on behalf of ETSI. Special benefits may be available to ETSI Members where we agree to endorse an event. In some cases you may meet with ETSI staff and experts on the ETSI stand.
India m2m + iot Forum 2017
6–7 March 2017, New Delhi, India

ETSI is pleased to endorse the India m2m + iot Forum which aims to highlight India as the 'Manufacturing Hub' for the m2m + iot industry where a wide range of high-quality
and high-end engineering products, services and solutions could be sourced by the companies, organizations and governments of the nation and the world.
The forum also aims at reducing dependence on conventional markets, develop domestic markets, create and develop partnerships and joint ventures, bolster one-on-one
business relations and accelerate businesses between India and the countries of the world.
The forum provides a distinct platform for transcontinental companies to showcase their business ideas, innovations and capabilities to the potential buyers in one of
the fastest growing countries of the world 'INDIA'.
Dinesh Chand Sharma, the Seconded European Standardization Expert in India (SESEI) is presenting on behalf of ETSI.
For more information, visit the event website.
Honorable Secretary, Department of Telecommunications (DoT) to Inaugurate the Exhibition on Machine-to-Machine (M2M) and Internet of Things (IoT) Startup's at India m2m + iot Forum 2017
Innovative Cities India Summit 2017
16-17 March 2017, Bengaluru, India

The Smart Cities concept will bring dramatic changes to improve the quality of life by various measures like adequate water and electricity supply, waste management system, intelligent traffic system, public transport, e-governance, full IT connectivity and digitization, better safety and security, good education and health services and affordable housing for all.
We have witnessed lot of urbanization and a tremendous growth in the past several years but the quality life has not increased at the same rate. The Smart city concept in India is aimed at making the selected cities smarter in terms of increasing the quality of life with optimum utilisation of resources.
The discounted fee - exclusively for delegates - is INR 10,000 for delegates from India and $500 for delegates from outside India.
For more information visit the event website.
MPLS + SDN + NFV World Congress 2017
21-24 March 2017, Paris, France

ETSI is pleased to endorse the NFV World Congress 2017.
The 19th edition of the MPLS + SDN + NFV World Congress, to be held on 21-24 March 2017 in Paris, will once again gather major actors of service providers and enterprises networks evolution.
A strong presence of service providers (45% of the +1500 participants) as well as a growing internationalization (65 countries represented) will confirm the Paris World Congress as the first worldwide event in the MPLS, SDN and NFV area.
ETSI will lead the organization of several ETSI Tracks, including on NFV and MEC.
For more information, visit the event website.
NFV & SDN Middle East
27-29 March 2017, Dubai, UAE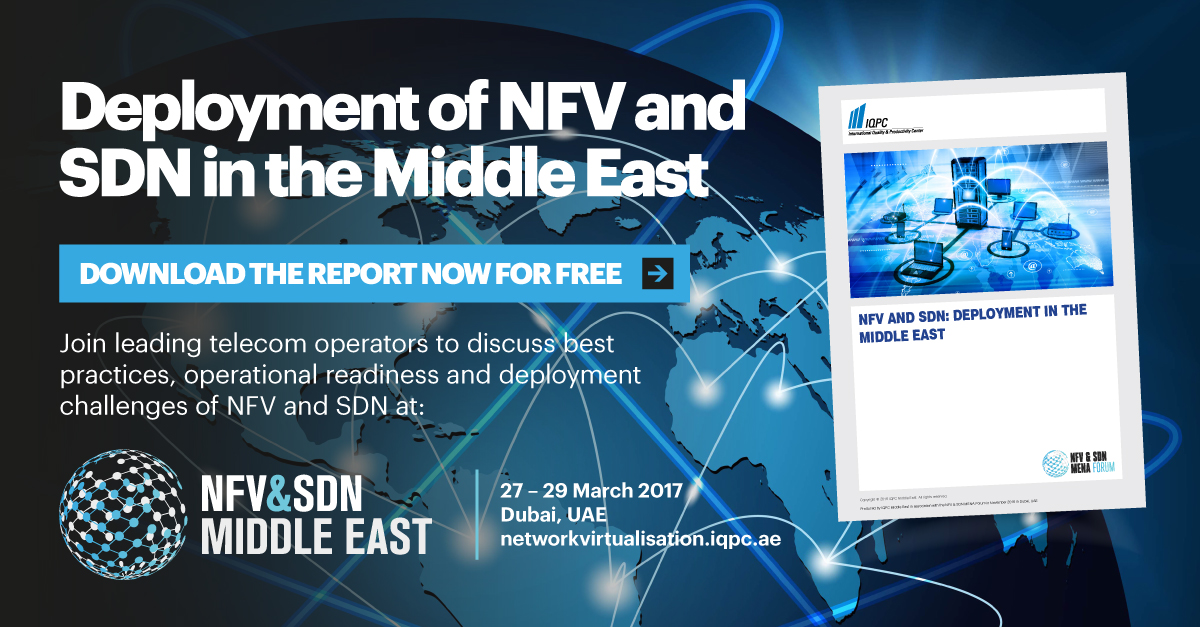 ETSI is pleased to endorse IQPC's 'SND and NFV Middle East' event, taking place from 27-28 March 2017 in Dubai.
Don't miss your opportunity to join the region's telecom operators to discuss best practices, operational readiness and deployment challenges of NFV and SDN at the NFV & SDN MENA Forum.
You'll hear from:
Samer Salah, Sr. Consultant Telco Cloud and Core Network Design, LCC-STC, Saudi Arabia, representing ETSI NFV ISG
Faraz Shafiq, Associate Managing Director, Global IoT Practice, Verizon Enterprise Solutions, USA
David Artuñedo, CEO, OnLife Networks (Telefónica Entrepreneur Startup), Telefónica, Spain
Jasim AlAwadi, Vice President Network Infrastructure & Services, Operations, du
Khaled Al Belooshi, Vice President Fixed Networks, Etisalat
Mohammad Chaudhry, Chair 1916.1 Standard for Software Defined Networking & Network Function Virtualisation Performance, IEEE
For more information about the speaker list or to see the full conference programme, download the agenda now >>
Special pricing for ETSI members! Reply now to register and save 10% off the standard price! (Please have your credit card ready) - Hurry! Offer valid only until 15 February 2017.
For more details visit the event website.
NFV World Congress 2017
2-5 May 2017, Silicon Valley, San Jose, United States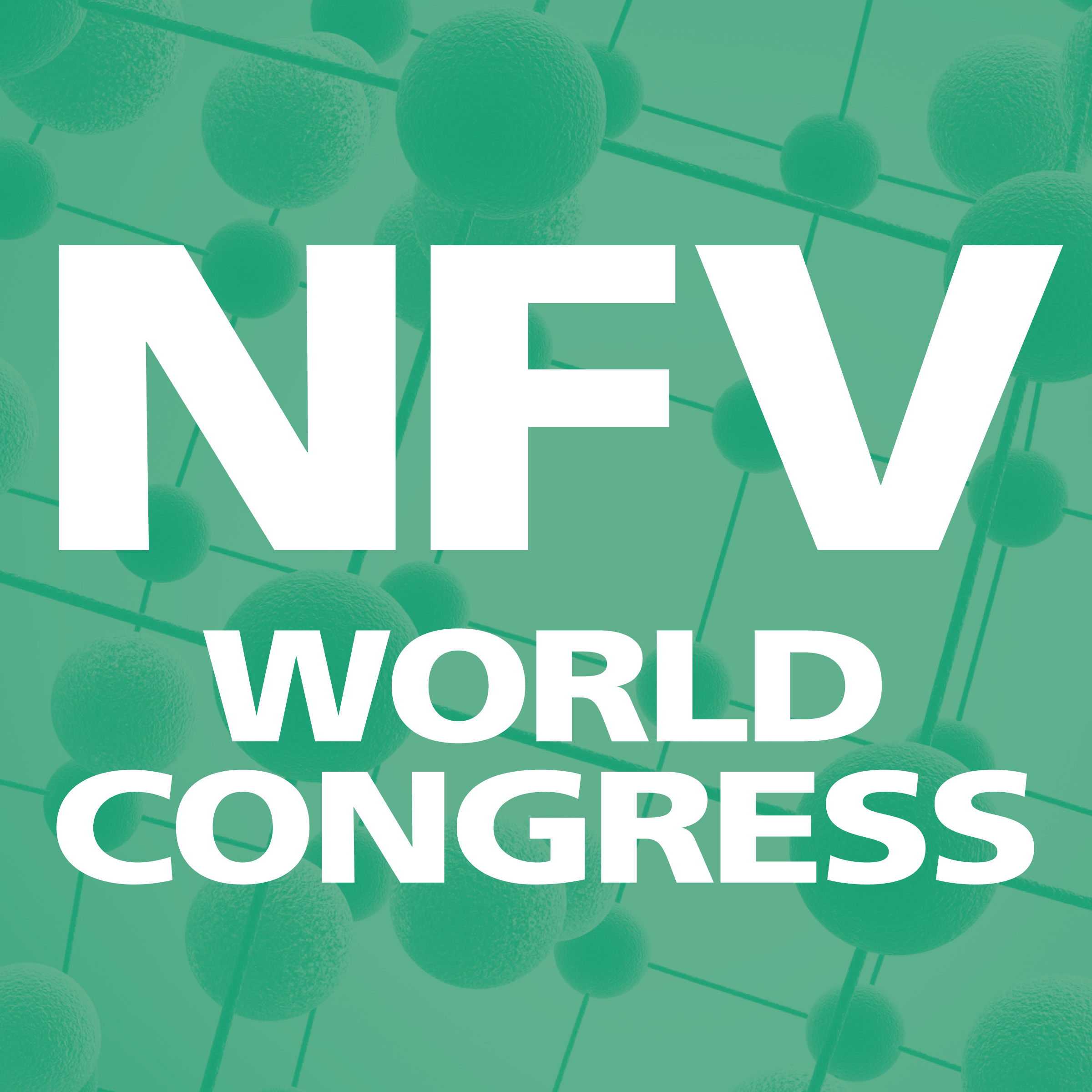 ETSI is pleased to endorse Layer123's NFV World Congress, taking place in San Jose, USA.
Member of the NFV ISG leadership team will contribute to the conference programme. Don't miss the opportunity to obtain first hand information on ETSI and how to contribute to its NFV standardization activities by visiting the ETSI exhibition stand.

For more information on the NFV World Congress visit the event website.
Network Virtualization Europe
29-31 May 2017, Madrid, Spain
ETSI is pleased to endorse KNect365's Network Virtualization Europe event, taking place at the end of May 2017 in Madrid. ETSI's Director General, Luis Jorge Romero, will deliver the opening keynote on 30 May, the first day of the conference. Diego Lopez of Telefonica, and Chairman of the ETSI NFV ISG, will also be a key speaker at the event.
For more information, visit the event website.
For further information on any of these events, please contact the ETSI events team, or contact the event organizer directly.
The ETSI events mailing list provides information on events that ETSI is organizing, endorsing or participating in.
Subscribe now to be kept up-to-date!