7th ETSI ITS Workshop
The ETSI Workshop on Intelligent Transport Systems (ITS) will take place in Helmond, The Netherlands on 26 – 27 March 2015.
The event will be hosted by ITRI.
We have reached maximum hosting capacity and have to now close registration.
2014 was the year where the first version of the Release 1 Cooperative ITS was released by ETSI and CEN.
At the end of 2014, the EC DG MOVE took the initiative to create a C-ITS deployment platform to bring together the different stakeholders to assist the introduction of Cooperative ITS in Europe.
Objective of the event
With these exciting activities in 2014, this workshop will provide:
a status of the ongoing activities to facilitate the deployment of Cooperative ITS, not only in Europe but also around the globe,

an insight into some of the challenges bringing the standardized technologies from paper into operational deployments, such as the regulatory aspects, the technical challenges and the testing aspects,

an insight into some of the key aspects of the features of the Release 1 of the standards and how maintenance and error correction of standards are being handled,

last, an overview of

what comes next, e.g. what can be expected for the next releases, what the visions and initial plans for the next Releases are, and whether the Cooperative ITS can be used in places other than the public road infrastructure.
Target audience
This event is of particular interest to:
Decision makers for ITS infrastructure deployments
Traffic and mobility manager,
Vehicle and Equipment manufacturers / suppliers
Service providers
Policy makers
.../...
Synergies

On 25th March, from 16:00 till 19:00, Look behind the scenes of the 4th Cooperative Mobility Services Plugtest
- See Live interoperability test sessions of ITS equipment vendors
- Meet ITS protocol engineers and security experts
- Discover latest protocol and radio performance test setups
Participation is open to all upon registration.
Automotive Week in Helmond, 25 March - 1 April 2015
Getting from A to B more efficiently, safer, cleaner and more comfortably. The development of new technology, leading concepts and the interaction between the road user, roadside and vehicle becomes for real in the Netherlands. The experimental phase is finished and the results will be implemented in the coming years. Ideas and concrete solutions will be presented during the Automotive Week 2015. Discover, experience and contribute ideas to smart mobility!
(more from www.automotiveweek.nl)
Agenda Day 1
09:00
Opening Remarks
SESSION 1: C-ITS Status Around the Globe
09:05
C-ITS Europe
Gerhard Menzel, EC DG MOVE
09:30
C-ITS in USA
Steve Sill, US dot
09:55
ITS Developments in India
Anuj Ashokan, Tata Teleservices Ltd
10:20
C-ITS in Taiwan
Michael Li, ITRI
10:45
Coffee & Networking Break
11:15
C-ITS in Korea
Juhnho Park, LG
11:40
Recent LTE-V2X Standardization Activities in China
Richard Shiyi, Huawei
12:05
ITS radiocommunications toward automated driving systems in Japan
Takahiro Ueno, Ministry of Internal Affairs and Communications (MIC)
12:30
Dutch C-ITS standardization agenda
Tom Alkim, Rijkswaterstaat
12:55
Lunch & Networking Break
SESSION 2: C-ITS Release 1 and Usage of Standards
14:15
What is Needed to Deploy Release 1 from and Road Operators Point of View?
Juergen Weingart, ECO AT Project, SWARCO
14:40
SCOOP@F : A French Cooperative System
Hacene Fouchal, SCOOP@F
15:05
German Best Practice Projects in Relation to the European ITS Action Plan
Harry Evers, ITS Deutschland GmbH
15:30
Hybrid Communication in Cooperative ITS
Friedhelm Ramme, Ericsson
15:55
Coffee & Networking Break
16:30
Networking & Transport Protocols for Release one and Future Directions
Andreas Festag, ETSI TC ITS WG3 Chairman, NEC
16:55
New Standardisation in ETSI
Lan Lin, Hitachi Europe, ETSI TC ITS WG1 Chair
17:20
Planning for Future Radio Use
Paul Spaanderman, TNO, Vice chair of ETSI TC ITS WG1 and WG3
17:45
Security Policy Work of HTG6
Knut Evensen, Q-Free, ETSI TC ITS WG2 Chairman
18:10
Networking Cocktail
19:30
Close
Agenda Day 2
SESSION 3: C-ITS beyond Release 1
09:00
Result Summary of 4th ITS Cooperative Mobility Services Plugtest
Sebastian Müller, ETSI Center for Testing and Interoperability
09:25
How create urban benefit on C-ITS
Bernd Noll, Kassel City
09:50
Vision for C-ITS Beyond Day1
Xavier Punithan, LG Electronics
10:15
Launch of V2X services in Japan / V2V Communication Messages
Hiroaki Shibasaki, ITS Connect Promotion Consortium
10:40
Coffee & Networking Break
11:10
The Role and Design of Communications for Automated Driving
Gaurav Bansal,Toyota
11:35
AutoNet2030 project: Automated driving supported by cooperative ITS
Andreas Kovacs, Broadbit
12:00
V2X Communication for Connected and Cooperative Vehicles
Teodor Buburuzan, Volkswagen
12:25
Connectivity and Automation in Confined Area
Katrin Sjöberg, Volvo Technology corporation
13:00
Final Networking Lunch

Tom Alkin, Rijkswaterstaat
With more than 15 years of experience in the field of ITS, C-ITS and automated driving, Tom Alkim has been a constant factor for Rijkswaterstaat in exploring the opportunities to improve their primary processes. Representing Rijkswaterstaat as a pro-active road operator striving to be a front runner in Europe regarding cooperative mobility and automated driving, his focus is on cooperation. Cooperation with industry, knowledge institutes and public organizations on a national as well as on an international level. He is or has been active in several national field operational tests, various European projects, was a co-organisor of the Cooperative Mobility Showcase 2010, is one of the founding fathers of DITCM (Dutch Integrated Testsite Cooperative Mobility), participates in standardization activities, contributes to the Cooperative ITS Corridor and is currently part of the team that facilitates large scale testing of automated driving on public roads in the Netherlands.

Niels Peter Skov Andersen, General Manager Car-2-Car Communication Consortium
Mr Niels Peter Skov Andersen is General Manager for the Car-2-Car Communication Consortium and has 25 years background in standardization. He is chairman of ETSI TC ITS.
Before joining, the Car-2-Car Communication Niels Peter Skov Andersen has long experience in taking new technologies through standardization to operational systems, as well as global coordination of standards. He was an industry participant in standardization of GSM phase 1, part of ETSI project team responsible for GSM phase 2, Chairing the ETSI SMG2 – ETSI's lead GSM radio group - through the elaboration of GPRS, EDGE and 3G. When the successful global partnership project 3GPP for mobile standardization between ARIB, TTC, TTA, ATIS, CCSA and ETSI was created, Niels Peter Skov Andersen was elected the first chairman of the TSG SA a position he held for 6 years. In addition when the remaining GSM work was transferred to 3GPP, he in addition was elected chairman for the TSG GERAN the group responsible for maintenance and evolution of the GSM based radio network. In addition he has been a member of the ETSI Board since 2005 and also for a 3 year period been member of the Board of directors the Open Mobile Alliance.

Anuj Ashokan, Tata Teleservices Ltd, Chair M2M Study Group of TSDSI
Mr. Anuj Ashokan has done "Master of Business Administration" in field of "Telecommunication Management" from "Symbiosis International University". Mr. Anuj has spent his professional career, architecting and designing technical solutions to address ever-increasing dynamic business needs of telecommunication domain. Prior to his current assignment he had been associated with companies like Virgin Mobile, Cable & Wireless. Currently Anuj is associated as Subject Matter Expert M2M with Tata Teleservices Ltd and Chair M2M Study Group of TSDSI.

Gaurav Bansal, Toyota
Gaurav received a B.Tech. degree from Indian Institute of Technology (IIT) Kanpur, India and a Ph.D. degree from the University of British Columbia (UBC), Canada. From August 2007 to July 2008, he worked as a Research Intern with Mercedes Benz Research and Development North America Inc., Palo Alto, CA. He joined Toyota InfoTechnology Center, USA, in July 2010 where he currently works as a Senior Researcher in the Network Group. He is a recipient of Natural Science Engineering and Research Council of Canada's Alexander Graham Bell Scholarship and also received a Best Paper Award at IEEE WiVEC 2013 conference. He was Demonstrations Chair for the 2014 WiVEC Symposium, and has served as a TPC member for several international conferences including IEEE VTC Fall 2014, CSCITA-2014, COMSNETS 2014, and SmartVehicles'14. He also serves on the Editorial board of IEEE Communication Surveys and Tutorials.

Teodor Buburuzan, Volkswagen Group Research
Dr. Teodor Buburuzan is a senior research engineer at Volkswagen Group Research in Germany. After obtaining his Computer Science degree in 2004, he started working as a research scientist for the Technical University of Braunschweig, from which it obtained a Dr.-Ing. degree in 2011 after defending his dissertation thesis on topics in the area of heterogeneous wireless communication. Since October 2010 he is working for Volkswagen Group Research in Wolfsburg where he is responsible for coordinating various projects and the group's strategy and the standardization efforts in the area of V2X-Communication. Dr. Teodor Buburuzan leads several working groups of the Car-2-Car Communication Consortium and actively contributes to various ITS related projects, workshops and the ETSI TC ITS.

Harry Evers, ITS Deutschland GmbH
Mr Harry Evers studied Mechanical Engineering at the Braunschweig University of Technology and specialised in aerospace technology with focus on flight control. He is owner of the engineers' office Evers and managing director of ITS Niedersachsen and ITS Deutschland. Since 2013 he is also the speaker of the federal state initiative of Niedersachsen in the field of mobility. From 2001 – 2003 he supervised the division Mobile Services for Business Development at IVU Traffic Technologies AG Berlin, from 1997 – 2000 CEO at BLIC-Beratungsgesellschaft für Leit- Informations- und Computertechnik, Berlin – Braunschweig mbH, 1992 – 2000 CEO at OECON Ingenieurgesellschaft Braunschweig. Harry Evers is experienced in the development of GPS receivers (hard- and software), in the ini¬tiation of projects and technical design of hybrid navigation- and positioning systems as well as new technologies of mobility, mobile communication and satellite navigation. He established the federal initiatives for Telematics and Satellite Navigation / GAUSS and acts as a mediator between politics and industry.


Andreas Festag, NEC Laboratories Europe/Technical University Dresden, ETSI TC ITS WG3 Chairman
Dr. Andreas Festag is standardization expert at NEC Laboratories Europe and research group leader at Technical University Dresden. His research is concerned with 5 G cellular networks and cooperative ITS. Dr. Festag actively contributes to the CAR-2-CAR Communication Consortium and to ITS standardization. He serves as chairman of ETSI Technical Committee ITS WG3.

Hacene Fouchal, Université de Reims
Prof. Hacene Fouchal holds habilitation degree from Université de Reims Champagne-Ardenne, in Computer Science, in 2001 ; a PhD from the Universite de Paris 7 in 1995 and M.S. in Computer Science, from the Universite de Paris Sud (Orsay) in 1989. Currently he is Professor at Université de Reims Champagne-Ardenne, head of Computer Science and Maths Department. Professor's research interests are Sensor Networks, Distributed Systems, eHealth Systems, Networking, Testing, Verification, and Intelligent Transport Systems. He has multiple publications in national and international sources. He has supervised more than ten PhD students. He has been a chair of many conferences and workshops related to distributed systems and networking OPODIS 2007, OPODIS 2002, SNPD 2000. He has been a steering committee chair of the international conference of Principles of Distributed Systerms edited by Springer 2006-2012. He was general chair of the conference I4CS 2014 and Technical program chair od the conference InetSApp'15 within the FedCis conference. He has been guest editor of many volumes (Concurrency and Computation: Practice and Experience, Journal of Computational Science). He is the editor in chief of the journal Studia Informatica Universalis. He is a vice-chair of the technical committee Communication Software of the IEEE Comunnication Society since 2014.

Andras Kovacs, Broadbit
Andras Kovacs has been working in the area of cooperative ITS technology for 10 years. He has a background in telecommunication networks research.
He has been contributing to the technical work of the Car-2-Car Communication Consortium's working groups in the past, and currently participates in the work of ETSI ITS. His research interests relate to the Geo-networking layer, ITS Applications, and their testing aspects.
Mr Kovacs is the director of R&D activities at BroadBit. He is currently the project coordinator of the AutoNet2030 research project, and has been involved in several past EU research projects in the field of cooperative ITS.

Michael Li, Deputy Division Director, Division for Telematics & Vehicular Control System, Information and Communications Research Laboratories, ITRI
Michael Li received a bachelor's degree in Science and a Master's degree in Engineering from National Tsing Hua University. Li currently works as a deputy division director at Industrial Technology Research Institute (ITRI) in Taiwan, a government funded research organization with a mission to help technology advancement of Taiwan companies. Li's current project created Taiwan's first IEEE 802.11p, IEEE 1609, SAE J2735, and ETSI TC-ITS compliant DSRC unit, a wireless communication device for vehicle to vehicle, or vehicle to infrastructure communication. The device has entered US Department of Transportation (USDOT) research Qualified Product List (rQPL), and is being procured by USDOT under Connected Vehicle Research program, the largest and the most important DSRC research program in the US, where ITRI is participating as an industry supplier. Other on-going related projects include providing DSRC solution and working with international automaker tier 1s.

Lan Lin, Hitachi
Ms. LIN Lan got her Bachelor degree at TongJi University in China and Master degree at Civil Engineering School (Ecole Nationale des Ponts et Chaussees) in France at 2005. She joined Hitachi Europe Big Data Lab in Sophia Antipolis, France shortly after. She is senior researcher of Hitachi Europe, actively involved in R&D activities on Intelligent Transport System, Smart Mobility, Big Data and Digital manufacturing. She has been involved in R&D projects in the field of ITS, vehicular communications, smart mobility and smart city such as iTETRIS, COVEL, SCOREF, PREDIVE C2X, DRIVE C2X, ECO-FEV, AutoNet2030 etc. She is involved in standardization activities in different standard organizations such as ETSI, SAE, IEEE and IEC. She is currently chair of ETSI TC ITS WG1 and rapporteur of several Work Items of the WG 1 (application and user requirements), as well as vice-chair of European Car to Car Communication Consortium (C2C-CC) application working group (WG).

Gerhard Menzel, EC DG Mobility and Transport
Gerhard Menzel is working as policy officer at the European Commission, DG Mobility and Transport within Unit C3 - Intelligent Transport Systems. He is member of the C-ITS team of DG MOVE managing and chairing working groups within the C-ITS Platform of the European Commission. He holds a Master of Science in Engineering in Intelligent Transport Systems from the University Linköping (Sweden) and University of Applied Sciences Vienna (Austria). Prior to joining the European Commission he worked as expert in the business unit 'Mobility Systems & ITS Deployment' of AustriaTech in Vienna – an agency of the Austrian federal ministry of transport.
Sebastian Mueller, Project Manager, Centre for Testing and Interoperability (ETSI CTI), ETSI
Sebastian Mueller is staff member of ETSI, based in Sophia Antipolis, France. He is project manager at the Centre for Testing and Interoperability (ETSI CTI) and his tasks include providing testing expertise to ETSI Technical Bodies and leadership for test specification development, as well as technical coordination of interoperability events. His focus lies on testing activities for Intelligent Transport Systems, LTE Small Cells and Machine-to-Machine technologies. Prior to his position at ETSI, Sebastian was a consultant with FSCOM responsible for developing test systems for various operators in the telecom industry. He has also given classes on the TTCN-3 testing language. He received his MSc in Electrical Engineering from the University of Kaiserslautern, Germany in 1998.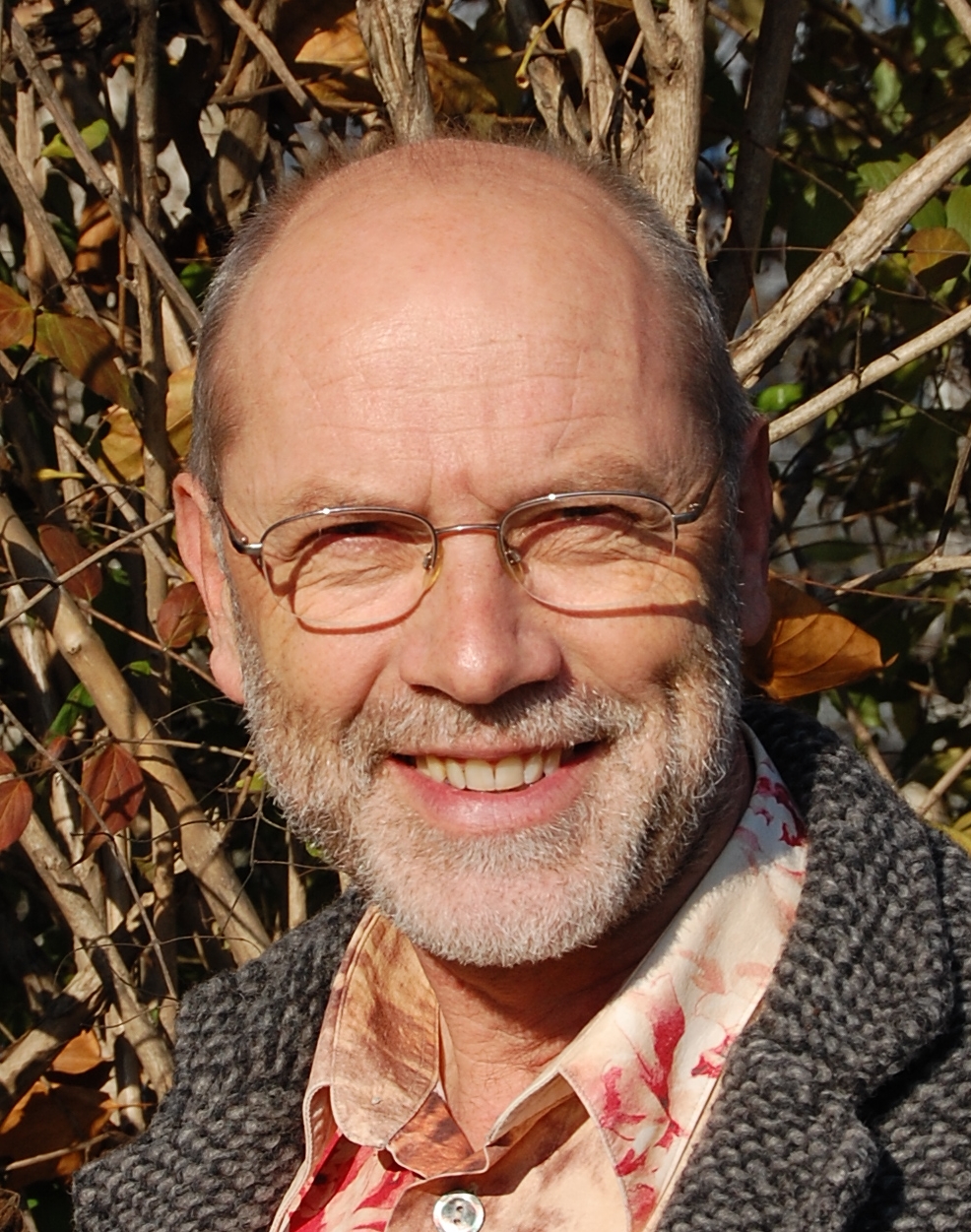 Bernd Noll, City of Kassel documenta Stadt
Bernd Noll is the head of the traffic control department in the City of Kassel documenta Stadt. He gained the diploma of the faculty of electrical engineering of the University of Kassel in 1976 with the focus on digital technology and telecommunication engineering. After one year in industry he joined the local authority of Kassel and worked in several positions. Currently he is also working for the German UR:BAN Projekt which will improve V2X in real urban environment. He is member of the board of the Open Traffic Systems City Association (OCA). In this role he is a representing person e.g. at POLIS and "OCTS harmonization group" (a group of German organizations to harmonise the standardization needs for traffic management). Additionally he is currently member of the working group "guideline for city traffic management control centers at German Road and Traffic Research Institute (FGSV).

Juhnho Park, LG
Juhnho Park received his B.S degree in 1993 and the M.S. degree in 1995, both in mechanical engineering from Hanyang University,Korea. He is currently working as Principal Research Engineer with Vehicle Architecture Team, Smart Car R&D Laboratory of CTO Division, LG Electronics, Seoul, and leading V2X product development group. He joined LG Electronics in 1995, and since then he has been involved in designing and developing number of strategic products for the organization.
He is a member of various Korean standard bodies and organizations. Park is also a member of ITS Korea and activily involved in planning and coordinating Korean government sponsered ITS projects.
Xavier Punithan, Chief Research Engineer, Vehicle Architecture Team, Smart Car R&D Laboratory of CTO Division, LG Electronics
M. Xavier Punithan received the M.Sc(TECH) degree in engineering physics with specialization in electronic instrumentation from the National Institute of Technology, Warangal, India, in 1998, and the Ph.D. degree in Electrical Engineering and Computer Science from Seoul National University, South Korea, in 2014.He is currently working as Chief Research Engineer with Vehicle Architecture Team, Smart Car R&D Laboratory of CTO Division, LG Electronics, Seoul. From 2000 to 2008, he was with LG Soft India, LGE Mobile Company Software Research and Development Center, Bangalore, India, where he was involved in various core research initiatives and projects in the mobile networking and communications area. He was the chief architect/leader of the team that designed and developed IPv6 protocol stack for LG Mobile phone KP3500, world's first mobile phone to obtain IPv6 gold logo certification in 2006. He is a member of C2C-CC. His research interests include vehicular ad hoc networks and communications, vehicle localization and data fusion techniques, intelligent transportation systems, and system optimization. Dr.Punithan received various awards for his achievements, including the Grand award from the Korean Ministry of Science, ICT and Future Planning for his publication "King's graph based Neighbor Vehicle Mapping Framework" in the 5th National level best research paper competition conducted by IDIS-ETNEWS.

Friedhelm Ramme, Ericsson
Friedhelm Ramme is Principal Consultant at the Ericsson Global Services organization. He has a background in Computer Science and a PhD on large scale computer management systems. Friedhelm has been the initiator and driver of the CoCar and CoCarX projects and represents Ericsson in the CONVERGE automotive and road-authorities project, aiming for a hybrid communication approach for V2X and for a new approach to ITS service provider integration. These cross-industry projects are investigating the applicability of cellular technologies for V2X scenarios and are innovating business and technology interaction mechanisms.

Hiroaki Shibasaki (Pioneer),

ITS Connect Promotion Consortium
He joined Pioneer Corporation in 1983 and engage in work about the car-electronics products and ITS.
He act as the chief of Vehicle-to-Vehicle Communication Task Group of ITS Info-communications forum from 2013.
ITS Connect Promotion Consortium came into existence in Oct.2014 band he act as the chief of Technical Working Group.

Yi Shi , Huawei Technologies, Beijing, China
Yi Shi (Richard) received the Ph.D. degree in Electronic and Computer Engineering from The Hong Kong University of Science and Technology, Hong Kong, in August 2010. Before he joined Huawei Technologies, Beijing, China in June 2013, he worked as a post-doctoral fellow in the Department of Electrical and Computer Engineering, University of Victoria. For the last ten years he has been working with wireless communications and networking, covering signaling processing, optimization, algorithm design, and etc. He is now a research engineer and delegate in Huawei, actively involved in standardization bodies of ETSI TC ITS and 3GPP for vehicular communications.

Steve Sill, United States Department of Transportation, Office of the Assistant Secretary for Research and Technology, Intelligent Transportation Systems Joint Program Office (ITS-JPO)
Steve Sill is currently the program manager for Intelligent Transportation Systems (ITS) Architecture and Standards at the United States Department of Transportation's ITS Joint Program Office (ITS-JPO). He is responsible for the US National ITS and connected vehicle (cooperative ITS) architectures along with the ITS Standards and International Standards Harmonization Programs. Prior experience includes connected vehicle as well as passenger rail and public transit technology development, logistics engineering for the US Navy and work as a flight instructor. He has earned both an engineering degree and a Master of Business Administration. Mr. Sill is licensed as a Professional Engineer (PE), is a certified Project Management Professional (PMP) and holds US commercial pilot and flight instructor certificates.
Katrin Sjöberg, Volvo Group Trucks Technology
Katrin Sjöberg is a connected vehicle technology specialist at Advanced Technology & Research, Volvo Group Trucks Technology in Sweden. For over a decade, she has been working in the field of wireless communication and her research interests range from channel modeling to applications for vehicular networks. She is active in C2C-CC and in ETSI TC ITS, where she also is appointed vice chairman of WG4. In April 2013, she defended her PhD thesis entitled "Medium Access Control for Vehicular Ad Hoc Networks".

Paul Spaanderman, TNO
Ing. Paulus Teun (Paul) Spaanderman has an extensive experience in product strategy development and product innovation for MobilePhone, PC , Car-Entertainment/Safety and Hearing aid markets. He was Innovation manager at NXP Semiconductors when joining the field of Cooperative ITS in 2009. He is CEO of PaulsConsultancy and is Business Consultant at TNO in the Netherlands. He is member of the Amsterdam Group, EU commission DG-move ITS-Deployment Platform, Car2Car Communication Consortium and contributes to the European Corridor Project as well as to the EU H2020 projects HIGHTs and CODECS. He has a wide experience in standardization, started in 1997 as member of the USB Version 1 specification team. He is ETSI TC ITS member sins 2010, currently Vice Chair of WG1 and WG3, and specialist in STF448, STF 420 and STF468. He is also member of ISO 240 WG3, ISO WG14 ISO WG16 and ISO 240WG18/CEN278WG16 sins 2012, He contributes to the EC Mandate on the 5GHz WAS/RLAN sharing effort and related harmonization effort with the USA and contributes to the IEEE 802.11 TigerTeam.

Takahiro Ueno, Ministry of Internal Affairs and Communications (MIC), Japan
Takahiro Ueno is Deputy Director of New-Generation Mobile Communications Office, Radio Department, Telecommunications Bureau, Ministry of Internal Affairs and Communications (MIC), Japan.
He is responsible for radio spectrum policy and R&D projects in the field of ITS in MIC, cooperating with Japanese standardization organizations such as Association of Radio Industries and Businesses
(ARIB) and ITS Info-Communications Forum.
MIC cooperates with other relevant ministries and stakeholders, and promotes ITS in Japan.

Jürgen Weingart, SWARCO
Jürgen Weingart is engineer of electro-technology and active in the company of SWARCO since 24 years. As deputy department manager of the central development for traffic light controllers, he is responsible also for the work on cooperative research projects. He did the project management of SWARCO TRAFFIC SYSTEMS for the strep project INTERSAFE-2, the Austrian Testfeld Telematik and the European project TEAM. Now he is also involved in the European Corridor Project ECo-AT.
As member of international SDOs for cooperative systems, namely SAE, CEN and ISO his work is influencing especially the intersection related applications. This also touches his work as secretary of the CENELEC taskforce for traffic light controller safety.
Travel
Closest airports
Eindhoven Airport (22km), from which you may take a taxi (30 minutes) or go to the city center and take a train (10 minutes) or bus #24 (40 minutes) to reach Helmond.
Amsterdam/Schiphol Airport (140km), from which there is a train connection to Helmond (1h45, 1 stopover).
Dusseldorf Airport (100km) - it is best to rent a car and drive to Helmond (1h30 minutes).
Brussels Airport (140km) - it is best to rent a car and drive to Helmond (with a 1h30-2h00 drive due to a heavy traffic)
Public transports in Helmond
From Helmond Central Station there is one bus per hour (line 52) going to Automotive Campus. It takes approximatively 10 minutes.

A map of the venue will be made available in due time to the participants. It will indicate the location of car parks, bus stops / hotels. etc.
Transportation options from Eindhoven to Helmond
Train to "Helmond 't Hout" (2x per hour) 10 minutes + 20 minutes walk to Automotive Campus
Train to "Helmond Central Station" (3x per hour) 15 minutes + bus 10 minutes to Automotive Campus
Dutsch Train website: http://www.ns.nl/en/travellers/home
Car from Eindhoven to Helmond ~15km / 20 minutes drive
Accommodation
Hotels in Helmond ~4km from Automotive Campus:
Hampshire Hotel Fitland Helmond 'Suytkade' - special rate: 95 Euro incl. breakfast - 600 meters from Helmond Central Station (with buses to Automotive Campus). Booking should be done by email to hotelhelmond@fitland.nl or by phone at +31 492 870 050 with reference to "TASS International"
Golden Tulip Hotel West-Ende - special rate: 59 Euro excl. breakfast 13,95 - 900 meters from Helmond Central Station, 300 meter from bus stop to Automotive Campus. Booking should be done by email to: receptie@westende.nl or by phone at +31 492 524 151 with the reference to "ETSI Plugtests TASS International".
Hotel Restaurant St. Lambert - 60-74 Euro incl. breakfast - 700 meters from Helmond Central Station, 300 meter from bus stop to Automotive Campus.
Carlton De Brug (Mierlo) - special rate: 89.50 Euro incl. breakfast - no connection to public transport. Booking should be done by email to reservations@debrug.carlton.nl or by phone at +31 492 678 911 with the reference to "Event TASS International"
Hotels options in Eindhoven (near Eindhoven Central Station):