Mezzanine Film Format Plugfest
The adoption of the Digital Cinema projection has opened new opportunities for the distribution of films. The digitization of commercial film collections and film heritage is developing rapidly. Up to now there has been no specific format for the interoperable exchange and conservation of cinematographic works with the highest required quality.
In February 2011, at the request of the French Centre National du Cinema, the Commission Supérieure Technique started to work on the technical recommendation CST-RT021. The goal of this recommendation is to ensure that the commercial exploitation of digitized cinematographic works on modern digital distribution channels is made possible with the required quality.
The first version of the CST-RT021-MFFS specification has been published. It has been designed to be consistent with current developing standards, specifically the SMPTE Interoperable Master Format (Technical Committee 35 PM). The expert group led by CST is proposing that film laboratories, audio-visual equipment manufacturers and all interested parties participate in a Plugfest to test the specification.
This event will allow testing the wrapping, encoding of image and sound and colour coding detailed in the CST-RT021-MFFS, in order to ensure the interoperability of commercial solutions.
Mezzanine Film Format Plugfest Blog
FINAL WRAP UP SESSION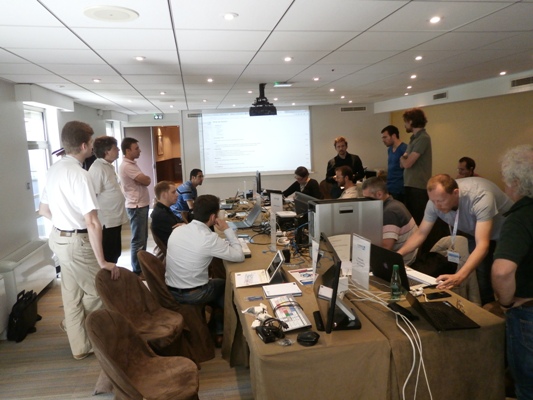 The final wrap-up session was the opportunity to give a debrief on the status of
testing and highlight its excellent results.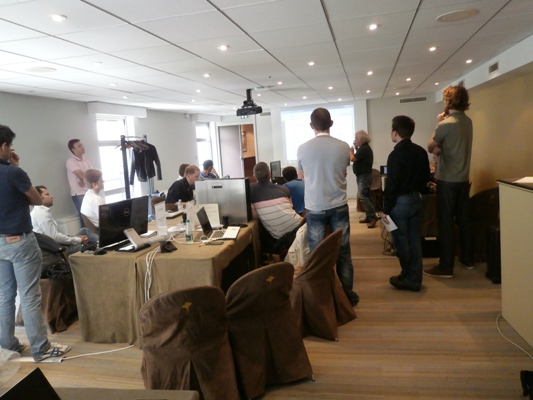 ETSI TEAM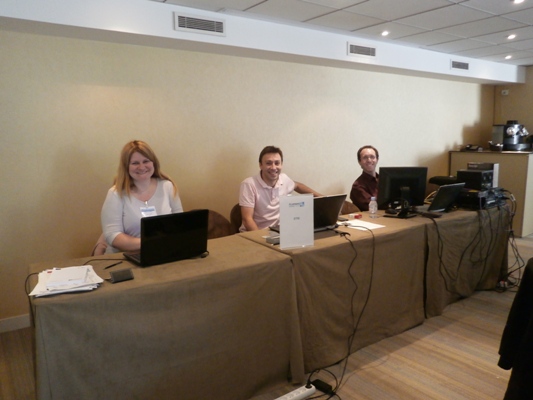 As in every Plugtests event, the ETSI team is always ready to give a helping hand.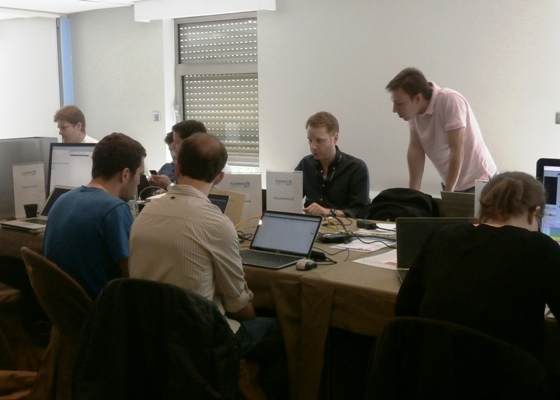 DAY 2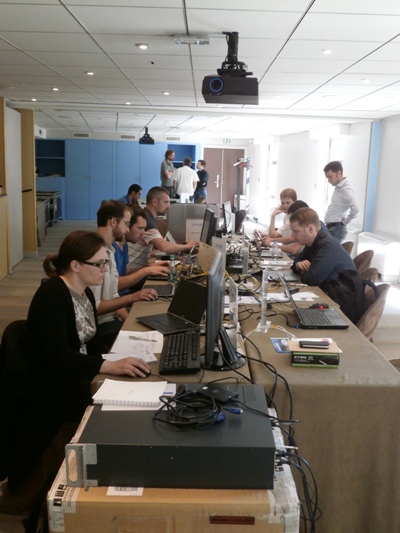 The testing activities on Day 2 of the event started with all participants in the room and connected by 09:10.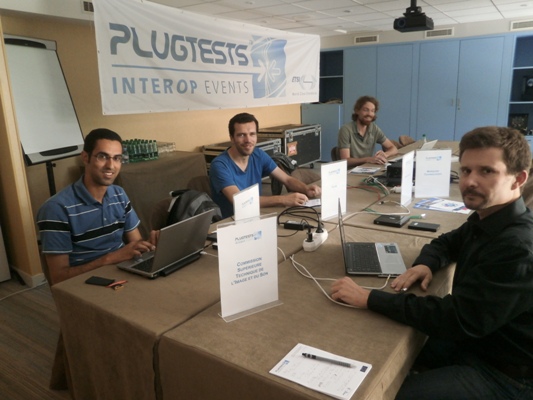 TRT
For this first Mezzanine Film Format testing event, the following tool is being used:
ETSI Test Reporting Tool.
This enables the participants to enter the results of their tests. Once the tests have been carried out the tool will provide statistics and will enable us to see which tests have been successfully carried out. It should be noted that all results are anonymous and participants can only see the results of the test sessions in which they have participated. No participating company will see the results of any other participating company.
WRAP UP SESSIONS
During each Plugtests event it has proven useful to hold regular 'Wrap-Up' sessions where results and progress of the testing thus far may be discussed.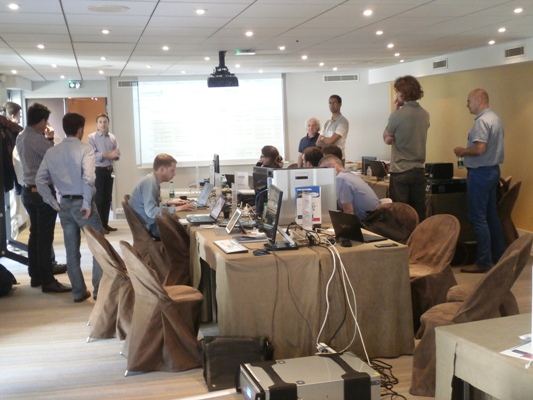 DAY 1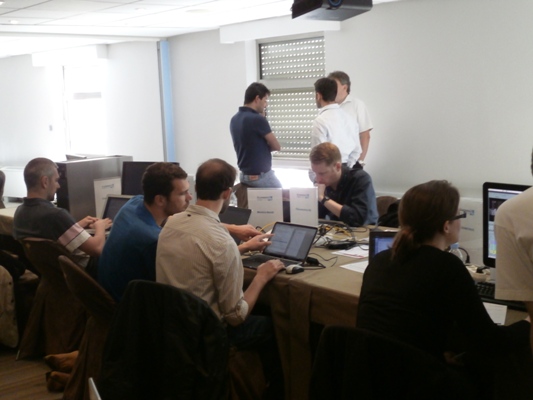 The room is buzzing and there is a lot of energy as the first tests are being run.