ETSI Newsletter 'The Standard'
Our newsletter is issued twice per year and it is supplemented by a periodic e-mail with regular news updates on ETSI's technical body activities (The Standard E-Update).
Subscribe to the ETSI Newsletter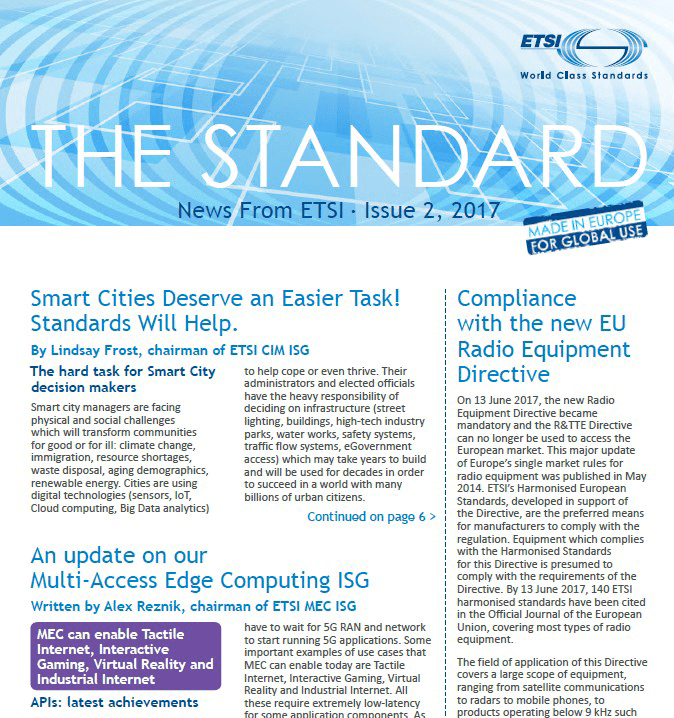 You can
download the newsletter or obtain hardcopies from the ETSI Secretariat.
We are happy to consider contributions from ETSI Members, including 'open letters to the membership' to facilitate your communication with the ETSI community.
Please contact newsletter@etsi.org
Newsletter Issues