ETSI Newsletter 'The Standard'
ETSI's newsletter 'The Standard' is specifically aimed at providing an information platform for ETSI Members, to provide updates on the latest developments, whether within our technical committees or the Secretariat, and to provide a space for ETSI Members to communicate with each other. The newsletter will be supplemented by a periodic e-mail with regular news updates on ETSI's technical body activities (The Standard E-Update).

Subscription is open to all, ETSI Members and non-members, and is free of charge. Only one single subscription is required to receive both The Standard and the The Standard E-Update.

Subscribe here to receive future issues by email.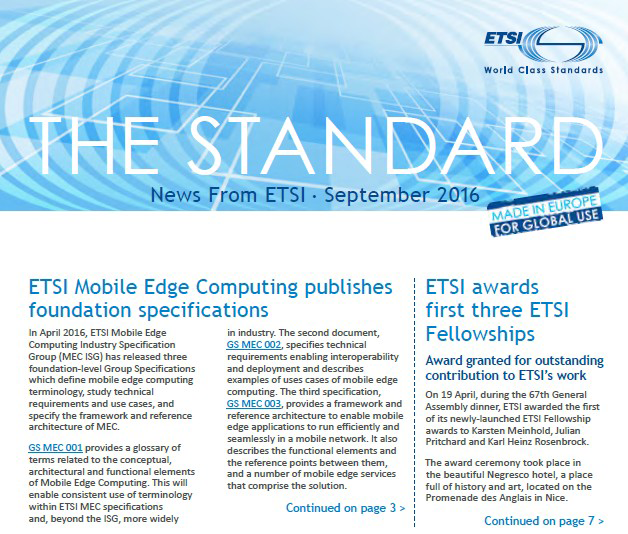 Hardcopies of the newsletter can be obtained from the ETSI Secretariat.
We are happy to consider contributions from ETSI Members, including 'open letters to the membership' to facilitate your communication with the ETSI community.
Please contact newsletter@etsi.org
Newsletter Issues