Welcome to the ETSI IoT Week 2017
Standards & Technologies for the Smart World
23-26 October 2017, at ETSI
The ETSI IoT Week - an extension of our highly successful M2M Workshop series - has become the must-attend for anyone involved in IoT solutions, who appreciates the power and value of the standards-enabled technologies. Whether you are working in IoT standards management, technology roadmap & planning/development, or are 'simply' an IoT user and follower, this event needs to be firmly placed in your calendar.
The 2017 edition of the ETSI IoT Week is scheduled to take place on 23-26 October 2017. Save the date!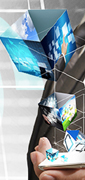 Outline Programme
The ETSI IoT Week includes the following series of events:
Date
Event
Registration
Monday 23 October
oneM2M Developers' Tutorial
Tutorial Agenda
24 - 25 -26 October

IoT Workshop

24 - 25 -26 October

oneM2M Showcases
Focus on interoperability and interworking
IoT is the combination of multiple technologies and solutions, where things share information among each other to build IoT services that are consumed by things and humans and, in some cases, by other living things like animals and plants.Interoperability and interworking will be the focus of the workshop, with particular attention to the security and semantic interoperability provided by the standards that have the mission of "gluing" all the different technologies used by IoT.
Areas of interest for this event include, but are not limited to:
IoT service implementations from pilots, innovation and research projects (e.g. the EU Large Scale Pilots), in the areas of Smart Cities, Industrial Applications, Aging Well, Smart agriculture, Smart Energy, Wearables, Smart Appliances, Cooperative and Connected Mobility , etc.
Feedback from major associations (e.g. AIOTI, IIC, Industry 4.0, W3C WoT, etc)
Status and results from open source IoT projects
Feedback from oneM2M implementations around the globe
Any research activity in the area of semantic and ontology-based interoperability
Standards updates on IoT services enabling technologies (e.g. oneM2M and ETSI TC SmartM2M, ISG CIM, etc.)
Standards updates on IoT enabling communication technologies (e.g. 3GPP NB-IoT and 5G)
Tutorials on oneM2M and its open source implementations
oneM2M showcases
The following people are members of the Programme Committee and will define the programme of the ETSI IoT Week Workshop.
Enrico Scarrone, Telecom Italia, Workshop Chairman
Marco Annoni, Viasat Group
Mahdi Ben Alaya, Sensinov
Franck Boissiere, European Commission
Francisco Da Silva, Huawei
Laura Daniele, TNO
Keith Dickerson, Climate Associates
Margot Dor, ETSI
Omar Elloumi, Nokia
Francois Ennesser, Gemalto
Raúl García-Castro, Universidad Politécnica de Madrid
Patrick Guillemin, ETSI
Roland Hechwartner, Deutsche Telekom
Franck Le Gall, Easy Global Market
Patricia Martigne, ORANGE
Markus Maas, Federal Network Agency for Electricity, Gas, Telecommunication, Post and Railway
Massimo Vanetti, SBS/digital SME
Svetoslav Mihaylov, European Commission
Joerg Swetina, NEC Europe
Laurent Velez, ETSI
Organizational support
Nathalie Guinet ETSI
Aurelie Sfez ETSI